About Neteller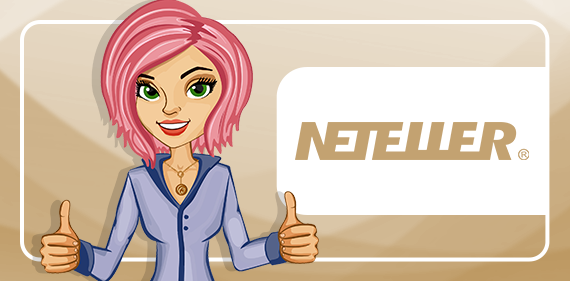 We've all heard of Neteller.
Neteller is a fast and easy e-wallet service and the epitome of today's society. It offers instant processing and limitless access to all your funds with just a click. Neteller is everywhere – from restaurants and shops all the way to our favourite casinos.
But what most people don't know is the story of how this e-wallet came to be one of the most recognized methods of payment across the globe. And that's exactly why we're here for.
The rise of Neteller started around 20 years ago – in Canada, back in 1999. The company primarily focused on e-money transfers in the trading and forex industries. In 2000, Neteller broadened its focus to include online gambling payments, a move that revolutionized the online casino industry. Immediately after Neteller appeared on the market, various rival companies produced their own versions of online payment services, the most prominent ones being Skrill and PayPal.
However, in 2015 Paysafe Group acquired Skrill, and the story of the rivalry between these e-wallets turned to dust. The parent company which owns and operates Neteller is Isle of Man-based Paysafe Group, formerly known as Optimal Payments PLC.
How to Make Deposits and Withdrawals with Neteller
As an e-wallet, Neteller makes it super-easy to deposit at online casinos. Here is our step-by-step guide to depositing in casinos with Neteller:
Make sure your Neteller account has cash in it.
Connect Neteller to your credit card.
Log in to your online casino account.
Go to the Cashier section.
From the list of deposit methods, select Neteller.
Enter how much you'd like to deposit to your casino balance.
Confirm the deposit sum and start playing!
The first thing you'll need to do is tick the Neteller icon on the list of payment options. When submitting personal info during the registration at a casino, pick Neteller.
Once you complete the process and officially become a member of the chosen casino (yay!) go to the Deposits page. Then, type in the amount you wish to deposit and click on Neteller as the service you'll be using. The transaction should be completed immediately. That's it, yay!
How To Withdraw at an Online Casino with Neteller
When you're ready to cash out, this is how to withdraw funds with Neteller:
Provided that you're logged in, go to the Cashier/Withdrawal department.
Choose Neteller as your preferred withdrawal option.
Enter how much you'd like to cash out with Neteller.
The money will appear in your account within a few hours.
To sum up, here is how to withdraw from Neteller online casinos.
Withdrawals are more or less the same. Go to the Cashier and choose the amount you wish to transfer from your casino cash balance. Click to confirm the transaction. Wait for it to appear on your Neteller cash balance. Don't worry, it won't take long.
Fees & Timeframes
No other payment method is faster than the e-wallets. And the reason is very simple: you don't need to wait for the bank to approve the transaction.
The effective functionality does come with a price, of course. Several Neteller services charge fees, from deposits to withdrawals, administrative fees, P2P transfers, and foreign exchanges.
We'll start first with deposits. Depositing money into your Neteller account will charge a 2.5% fee for any amount below €20,000, no matter the service you're using to deposit money. Bigger deposits have no fees.
Withdrawals are somewhat different – wiring money via banks will cost €10 per transaction, while wiring money to a member has a €12.75 fee. Money transfer charges a 1.45% fee with a minimum amount of €0.50. Deposits are processed instantly, but withdrawals can take up 3 working days, depending on the service used for withdrawal.
There's one more factor that influences the rates of fees: your VIP Level. Neteller offers several VIP levels to its customers, and the higher is the level, the more perks you get. Classic.
Why Use Neteller
Neteller is literally one of the best options for moving money because you won't have to waste days while waiting for the transaction to complete.
While other services can take up to 8 business days to finish, Neteller will process your money in a matter of hours.
Another great thing with Neteller is efficiency.
Not only is it fast, but it is also very easy to use. Every little thing you need to know about the interface or features, you can read on its official website, but we trust you won't need that – it's that easy.
Pros and Cons
The fastest e-wallet

Simple & easy to use

Widespread in most online casinos

100% safe & secure
Some fees apply for large transactions