About Euteller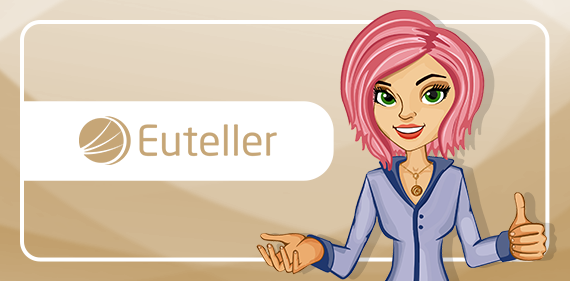 Euteller focuses on the Finnish market. Banks operating in its land of origin welcomed Euteller back in 2017. Why banks? Because Euteller is a direct bank transfer option that connects bank accounts with merchants directly. One of the key characteristics of Euteller payments is the instant banking aspect. Transfers are completed almost instantly as money is transferred from consumers' bank accounts.
Euteller works in Finland only. The service is connected to successful Finnish banks, without which this sort of service would not be possible. Hence, if you decide to play at Euteller casinos, you must have a Finnish bank account. Banks that support Euteller include LähiTapiola, S-Pankki, Nordea, Säästöpankki, Aktia, Handelsbanken, Danske Bank, Ålandsbanken, OP-Pohjola Group, and POP-Pankki.
Financial Supervisory Authority of Finland (FIN-FSA) approved Euteller and currently supervises all financial transactions done by this method. This means Euteller is one of the safest banking methods you can find out there. Moreover, as Finland restricts local gambling, players must rely on foreign online casinos to accept and let them play. Hence, Euteller is a perfect option for players who are worried about online casino safety.
Euteller also launched Siirto, a mobile payment service. According to Euteller, "Siirto is the first real-time mobile payment service where end-users only need a mobile phone number for sending or receiving money".
You can use Euteller for casino banking and internet purchases without registration.
How to Make Deposits and Withdrawals with Euteller
Euteller deposits are among the easiest casino deposits at gambling sites. All you need is a bank account at one of the supported Finnish banks. Once you find your favourite Euteller online casino, it's time to register and place the first deposit. Here's how to deposit at Euteller casinos:
Start a new deposit at the casino Cashier page.
Pick Euteller as your preferred option.
Click on your bank icon.
Enter the sum you wish to transfer.
Confirm the transaction at your bank.
The transfer should be complete in less than 2 minutes. Once you get your funds, you can claim a bonus and start playing casino games.
HOW TO WITHDRAW USING EUTELLER
We are sad to say that you cannot make Euteller casino withdrawals, at least not directly. The payment service does not support withdrawal requests.
If you want to use it as a deposit method and do not mind the inaccessibility of withdrawals, we suggest finding other options for casino cashouts. We recommend e-wallets like Skrill and Neteller, as well as credit cards as they are always reliable. Sadly, some of the best casino payment options are geo-locked, so they are unavailable outside the restrictions of their home countries. One such example is Interac, which is mostly targeting Canada.
If you want to use a fast and protected method that hides your identity, you can always go for Bitcoin.
Fees & Timeframes
There are two important things to discuss when using Euteller at online casinos. These two things determine the favourableness of playing at Euteller online casinos.
These things are the request processing speed, and the cost of money transfer.
In other words, players determine whether joining online casinos with Euteller is worth it by exploring the speed and cost of using it.
Thankfully, deposits are instant and free. No casino will ever dare request a fee for letting you deposit with Euteller. If they do – leave, run, abort the mission. That site is not worth it!
On the other hand, withdrawals are not possible, which means you are faced with the uncomfortable task of looking for another withdrawal option. But smart lasses know that crypto and e-wallets make for the fastest replacement options.
Why Use Euteller
When choosing the right payment option, no one can tell you that you are right or wrong. Essentially, only you know what's good for you – and all we can do is show you the pros and cons of each banking option.
When it comes to Euteller, all we have to say is – fast and free deposits. That's it! Euteller is safe as it securely connects your bank account with the merchant without disclosing any sensitive data. The Financial Supervisory Authority of Finland approved Euteller, which is another point for this casino banking option.
There are two things that we did not like about this service. Namely, it's limited to Finland only, so you cannot use it outside the Finnish market. And if you play at Finnish casinos and decide to withdraw with Euteller, you won't be able to. Euteller does not support casino withdrawals, only deposits.
Pros and Cons
Instant deposits

Great for mobile transfers

Financial Services Authority approved Euteller

No registration necessary
Euteller-supported bank account required

Direct withdrawals are not supported