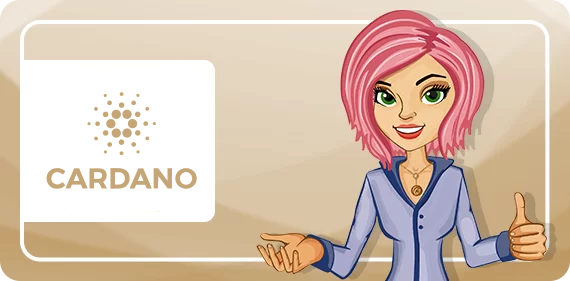 The story of Cardano is loosely tied to Ethereum as Charles Hoskinson, who is the former co-founder of ETH, developed it alongside his team. Cardano and its token ADA launched in 2017 with similar protocols to Ethereum but with unique innovations. This cryptocurrency platform utilizes a layered blockchain structure based on CSL and CCL. It also implements the Ouroboros Proof of Stake protocol. This means that unlike one-layer cryptocurrencies, Cardano carries no risk of network congestion and runs much faster.
Furthermore, Cardano features drastically lower fees than cryptos like Bitcoin. Hoskinson and his team of analysts and mathematicians named the currency after Gerolamo Cardano, a famous Italian mathematician. In this endeavour to create something new they developed a completely independent network even though it shares some similarities with ETH.
The final product ADA is now an efficient crypto coin option that is steadily growing and even supports blockchain gaming with Paima. It is a cryptocurrency that, while it takes some getting used to through Cardano, features numerous quality of life benefits in terms of speed, costs, and security.
Of course, as with any cryptos you must first choose a wallet to store it. Cardano recommends Daedalus or Yoroi for ADA which are available for Windows, macOS, and Linux. Furthermore, you must also purchase some at an online exchange like Binance and transfer it to your crypto wallet with the sending address. Note that you cannot buy ADA with fiat currencies but must instead first purchase a paired crypto and then trade it like ADA-USDT, ADA-BTC, or ADA-ETH.