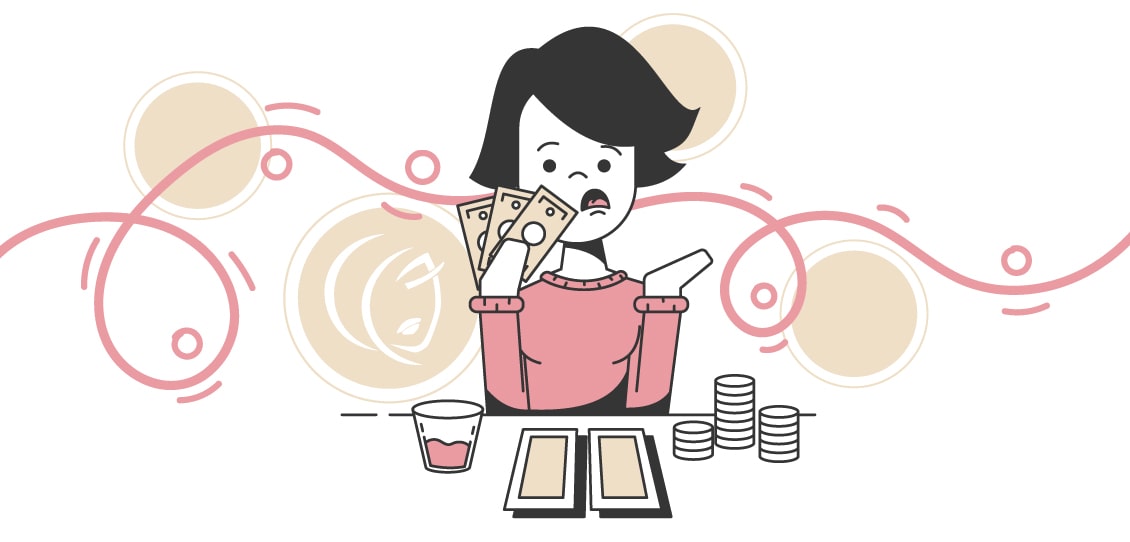 Having excellent money management skills is crucial in being a successful gambler. There have been doubts about women's ability to handle money, and Chick is here to bust myths.
In this article, we'll tackle online casino games money management and present useful tips. Our goal is to teach you how to spend wisely and avoid overspending while gambling online as a woman.
Spending Habits by Gender
"What do females spend the most money on?"
This is an interesting question in many ways. To get to the bottom of things, we need to observe all the facets of being a woman in the modern era.
Statistically, women tend to live longer than men. Life expectancy for women increases every year, while that of men is rather stagnant. Knowing that, ladies who used to be in the workforce are expected to spend more time in retirement.
But even before they retire, females usually spend more money than men on doctors' appointments and various diagnostics. What we can deduce based on these facts is that women are smarter spenders. Or at least more strategic.
Also, looking at reliable statistics, women spend the most money on health-related products, making them wiser investors.
On the other hand, the answer to, "What do guys spend money on?" is somewhat simpler. Single men are prone to excess spending on items such as underwear.
Research suggests that men are typically impulse buyers compared to females in general. What's more, single men generally outspend their female counterparts by buying cars, expensive food, and clothing. And what's the most interesting for this article, more men are excessive spenders at casinos than women.
Other than giving in to emotion when unnecessary, men tend to stake more than women. In turn, their bankroll ends up drained much sooner than the female-belonging one.
As to why women are wiser spenders than men, science doesn't have the answer yet.
What we do know, however, is that equal payment is unfortunately still far away from us. Even in the world's most advanced countries, a woman earns 80% of a man's salary at most.
All that said, women need to manage their money wisely so as to prevent bankruptcy.
Why Is Money Management So Important?
For the purpose of this article, we need to be frank and precise. The persistent wage gap aside, women have more family-oriented duties such as caregiving or raising a child.
With still few companies allowing equal parental leave for both partners, mothers are usually left to their own devices. As such, they must either remain at home or work part-time in order to accomplish all the obligations.
Relevant organisations suggest opening an IRA (individual retirement account). This could be a great idea if you'd like to invest in your golden years.
If you're asking yourself if you can afford something, refer to this quote:
If you can't buy it twice, you can't afford it.

—Jay-Z
Nonetheless, that doesn't entirely solve the problem of money management for specific purposes. Let's say it's a long way before you are even able to retire. How do you spend money on online gambling and manage to save a buck?
Well, gambling can be a potentially addictive activity; anything surrounding money can. But due to its appealing nature and promises of fortune, it still attracts millions of people worldwide.
While men predominantly gamble to relax, ladies often tend to think of gambling as a form of investment. Hence, we can see poker legends such as Vanessa Selbst dominating the male-centric world. Poker, as a game combining skills and luck, is a preferred casino game for many women.
However, especially if you gamble to have fun, you should know how to control your spending habits.
In the following section, we'll give you practical tips for saving money when playing at an online casino.
How to Save Money in Online Casinos
Statistically, women in gambling tend to be slightly more reasonable than men. Especially nowadays, when the male-female ratio in gambling is steadily tapering.
And as we grow and improve, we need to work on our essential life skills. Besides rational decision-making and problem-solving, money management is one of the most important skills you can obtain in life.
To help you improve your finances, here are the best money management tips:
1.    Savings Should Not be Involved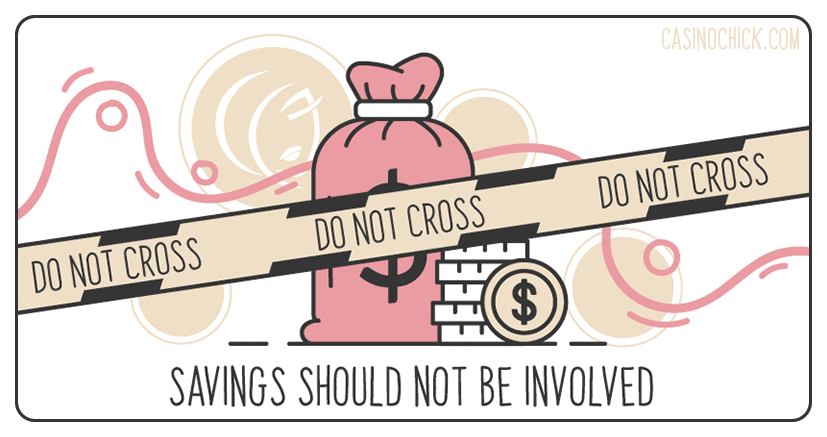 Gambling is there to enrich your life and make it more fun. However, due to its monetary nature, it may impact your financial health. That is if you're doing it wrong.
When gambling online, the money you're using should not come from your savings. As a pleasure activity, gambling should be exercised only when it can be afforded. By defining what you can afford is the first step to improving your money management.
For something to be considered affordable, it should be paid with your "extra money". So, savings are out of the question. The biggest rules to improve your financial health stipulate that savings are to be – saved. Do not use the money you set aside for hobbies. And at the end of the day, gambling should be a hobby.
To manage your money better, we suggest saving what we call "gambling money". That should be the sum that you can rationally afford to lose in a gaming session without impacting your overall financial health. In simple terms, if you can live without that money, it's probably not too much to spare.
Speaking of which, determining your monthly/weekly/daily allowances is also a wise idea. Knowing exactly how much you can stake per session prevents going bankrupt.
Setting exact spending limits in advance is one of the common practices of responsible gambling.  So, if you want to gamble, make sure you're using gambling money only.
2.    Choose the Right Game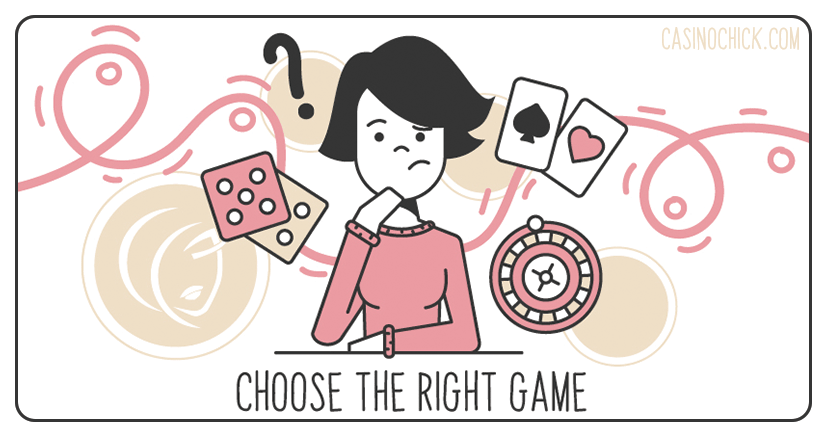 Another thing you should know before you place real money on a casino game is the nature of the game.
To exemplify, you should not stake money on slots and blackjack at the same pace. Certain blackjack strategies dictate when you should raise or lower your bet. On the other hand, how much you bet on a slot machine does not influence the outcome.
So, what's the difference?
Well, generally speaking, casino games can be divided into two categories – games of luck and games of skills. The former is defined by the lack of a causal relationship between rounds.
Other examples of games of chance include roulette, for instance. RNG roulette wheels work by generating independent results on each spin. That's why it is not uncommon to hit a red streak with the ball perpetually avoiding blacks and zeroes.
In translation, unpredictable games require larger funds and deeper pockets. So, if you want to play roulette and hopefully increase your balance, stash more on your gambling money pile.
In contrast, if your preferred game is blackjack or poker and you have a trusty tactic you follow, you might need less. Betting strategies – which we'll cover in a minute – also come in handy in such situations.
So, provided you have determined your gambling money, you can now choose the right casino game for your bankroll.
Consequently, in games of luck, money management is even more important than in those of skills.
3.    Play with Brain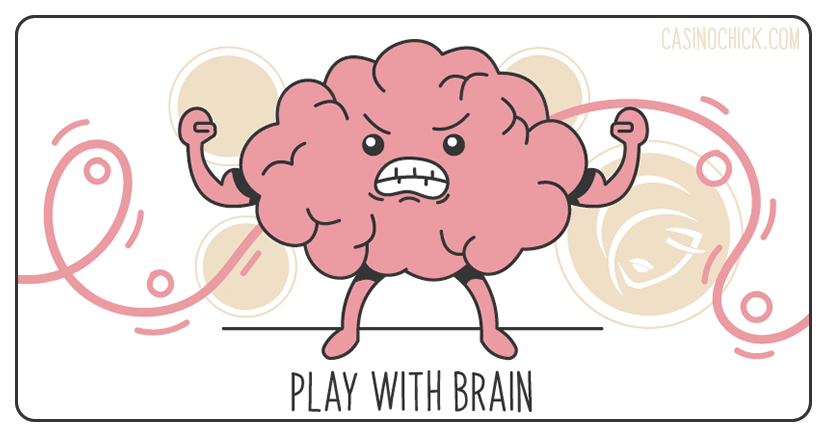 Gambling and money go hand-in-hand and betting was invented to keep adults entertained. However, although often easily overlooked, money management plays a crucial role in online gambling.
Bearing that in mind, knowing why you gamble is also pivotal.
Do not gamble as a coping mechanism or to escape reality. Also, never play at casinos when you're depressed or under the influence. Always play with the brain. Be fully aware of your actions, and do not make rash decisions.
The main principles of money management formulate deciding with a clear head. If you create a budget ahead of schedule, you significantly decrease the chances of going into debt.
According to the Arizona Department of Gaming, there are a few types of gamblers. One particular type is called "escape gamblers". This is the sort of punters who go headfirst into games of chance and throw away their money without thinking. Stereotypically, escape gamblers prefer games relying on chance – bingo, lottery, slots, roulette.
If you prefer slots to card games, make sure you do not fall into this category. To prevent overspending and enhance money management, set your limits.
Interestingly, some studies say that causes of female gambling usually lie in the feeling of abandonment or radical lifestyle changes. In such instances, it is quintessential to consider the changes in your mood. If you're experiencing frequent mood swings or feel under the weather often, give gambling a break.
Alternatively, if you need someone to talk to, reach out to gambling prevention, treatment, and counselling service providers like BeGambleAware.
Casino Chick is here to do all in her power to save you from problem gambling. Our tips are deductive and informative. As long as you follow them closely, your money management skills will be on point.
4.    Use Betting Strategies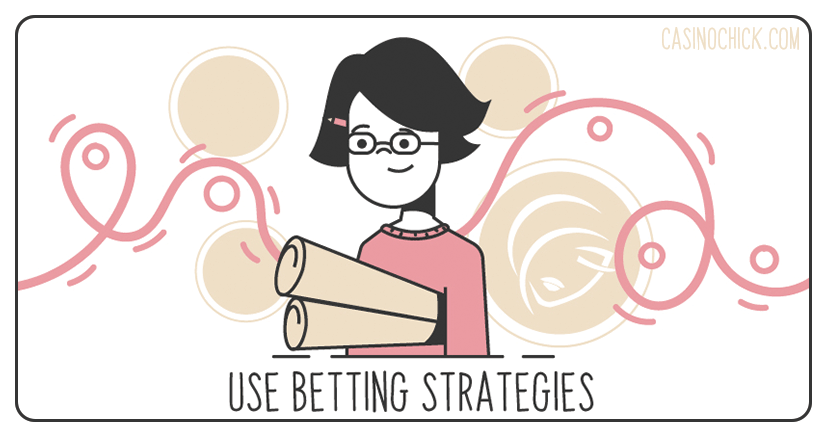 Besides being mindful about your savings, another thing you can do to prevent overspending in casinos is applying betting strategies.
Strategic bet placing at specific points during the gameplay is impactful in games of skills.
To exemplify, the most popular blackjack strategy is counting cards. To be able to apply card counting, you need months of practise but eventually it does pay off. This blackjack strategy is certainly frowned upon by casinos and might even get you banned from the venue. But as long as you keep it on the low, counting cards in blackjack can generate not-so-measly payouts.
On the other hand, roulette strategies are rather about saving money and decreasing your losses than winning. In games of chance, players can't do anything to influence the outcome. That is when you should use betting strategies.
Roulette betting systems such as Martingale, Paroli, and Romanosky diminish the money you're losing depending on the outcome of each round. For instance, Martingale dictates that one must double their stake after a loss. But as long as you're on a winning streak, your bet should remain the same.
What this does is generate a positive balance in the long run.
Similar approaches can be found in Labouchere and d'Alembert strategies, with slightly different rules. What all casino strategies have in common is their goal – quick loss recovery. In that sense, players may choose a strategy that fits their budget.
As a result, money management is easier and not a nightmare anymore.
In Chick's game reviews, we always include tips for optimal gameplay. So, combine our expert advice with your favourite betting strategy for maximum results.
5.    Know When to Walk Away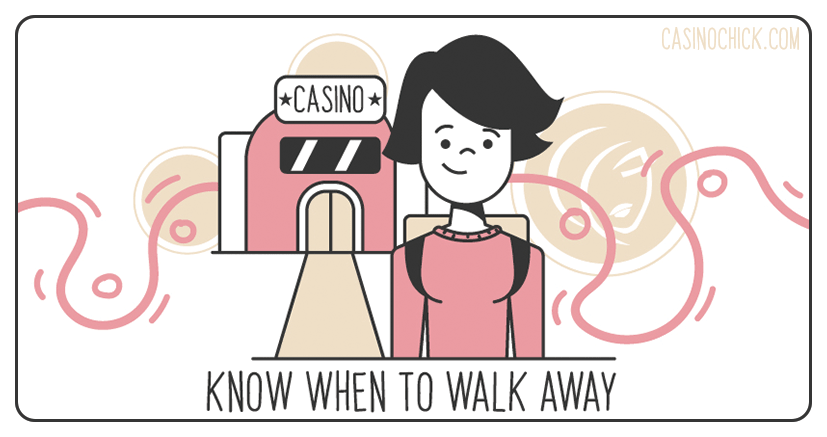 As the last resort, pack up your things and leave.
If you're using gambling as a means to escape, ignore problems, or manage your mood, perhaps it's wise to walk away. Consider speaking to a professional and direct your energy and time to another hobby. Spend time with friends until you're ready to come back stronger.
There's no use wasting money in casinos, especially if you're not having fun at heart. Programs specialising in catering to problem gamblers can help you if you're in need right now.
Gambling is not intended to be a job. As long as you perceive it as entertainment, it shall remain fun.
Sure, jackpot winners inspire many to start gambling but consider how many people actually win those. Winning a jackpot is not something you can simply decide to pursue, so do not chase it. If it happens, it happens. What matters is improving your money management skills by sticking to your budget.
Therefore, if you can objectively tell that today is not your day for gambling, leave the table. Or surrender your coins and call it a day. Try again tomorrow, and remember – gambling is supposed to be fun above all.
Conclusion
The main takeaway is that spending habits by gender don't necessarily impact money management skills in gambling. Instead, it all comes down to following a spending strategy, which any disciplined adult can do, regardless of sex.
So, who spends more – money males or females – is irrelevant once you learn how to spend wisely. Consumer spending by gender rarely affects the money spent on gambling. Instead, it is discipline and education that determine your money-saving skills. Women can be just as successful at saving money as men.
Lastly, if you're struggling with maintaining a stable bankroll, take our money management skills with you the next time you visit a casino.