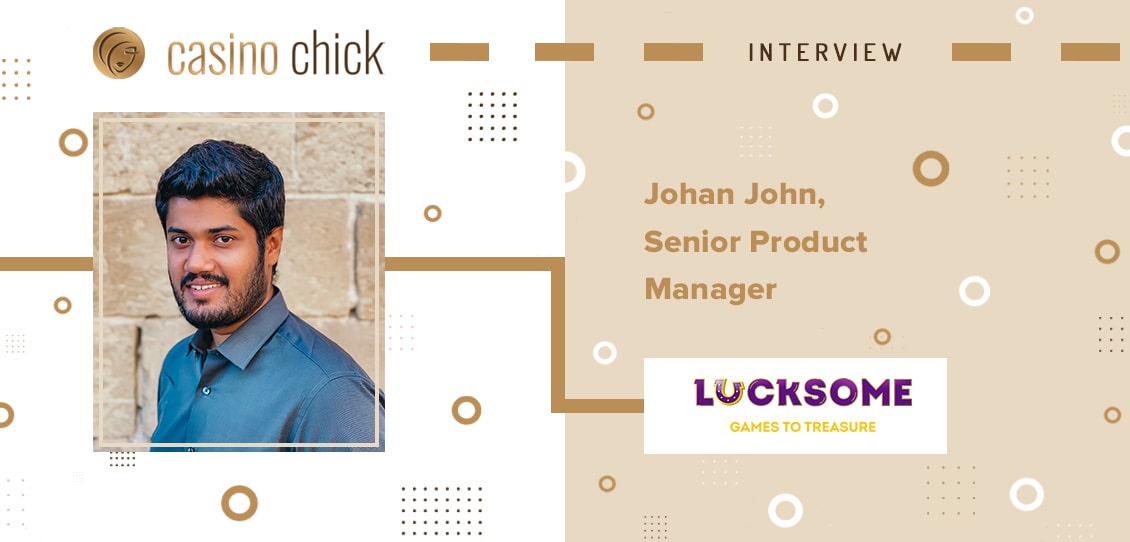 Lucksome studio is by now familiar to our casino ladies. If not, read our interviews with the team:
Just click to read each respective interview.
After that, join along as we talk to Johan John, Senior Product Manager at Lucksome. Johan successive the slot-developing procedure and shares the deepest secrets about slot-manufacturing. If you'd like to learn more about Lucksome games, read on.
Hi and welcome to CasinoChick.com. We are a team of casino enthusiasts specialising in the feminine side of the industry. Could you introduce yourself to our readers, please?
Hello! I've been making games for over a decade now, working in Social Casino and now real money. I started out as a programmer and moved on to game design and production. For the last seven years I've been a Product Manager, owning the end-to-end lifecycle of games starting from concept to delivering the final product to the players. I love numbers and focus a lot on creating experiences that players would love using game mathematics.
Describe your typical working day at Lucksome?
Working in a small team means you must often go above and beyond the call of duty. No two days at Lucksome are identical to me. I categorise my responsibilities broadly into three verticals. On the creative part of my day, I'm required to come up with new exciting unique game concepts, review and provide feedback to the fantastic art developed by our team and partners, act as a fresh eye and review game design from my peers and so on. Some days I must put on my analytic hat on to review our game performances and look at competition to understand new trends in the market to make sure our roadmaps align with our business goals. On other days I oversee the production for my games to ensure the design ideas are executed well and the product upholds the high quality our players expect whilst making sure we're on track to hit the dates.
You seem to take pride in working in a small team. How do you think intimacy improves the success of the company?
Ultimately the success of the company lies in shipping quality products. Iterations and discussions happen faster in smaller teams, and we find it is easier to make decisions despite our creative differences and move on. We take pride in the team we have assembled. All of us bring something unique to the table and being a small team, it is easier to harness these differences in a creative way to produce amazing game concepts.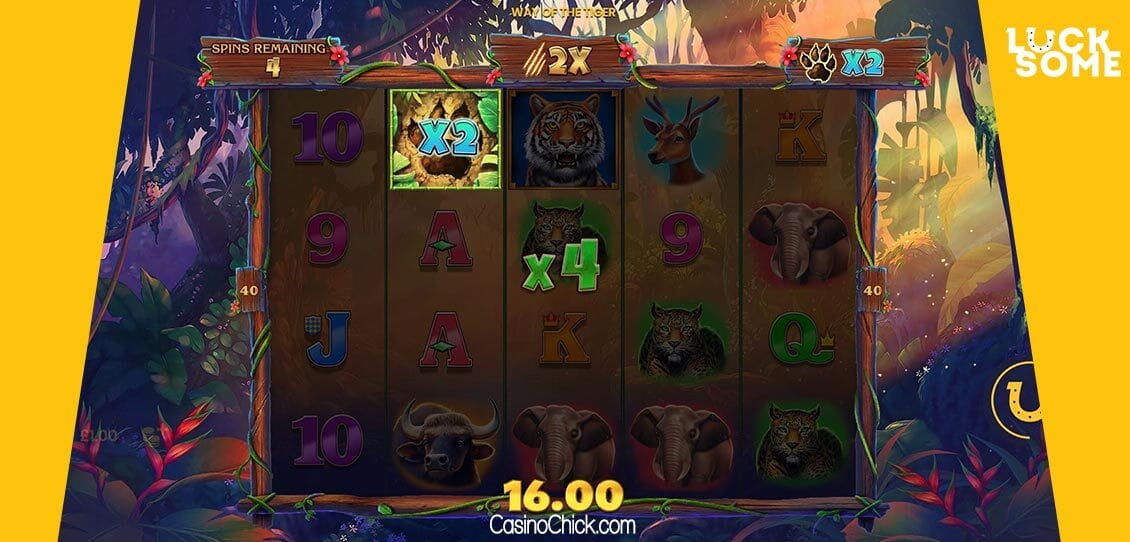 Tell us about the upcoming games. Lucksome aims to launch at least 6 titles per year; what can we expect in 2022?
This year, alongside producing some great games, we focused a lot on building our team, systems, and processes. We're now in full swing and in a position to start pushing out some great concepts to our players. Our focus for 2022 is to push innovative game designs and systems to the players. We already have Lucksome Locks, that offers the players an alternative to expensive Bonus Buy feature and take a shot at winning Bonus games at a lower cost. Whilst we can't give out too much information about our upcoming titles yet, we can assure we have some amazing ideas in the pipeline.
What types of slot mechanics and themes is Lucksome interested in developing? How are Lucksome slots going to be different from the competition?
It is not an easy task to make a successful studio in the industry now. There is a lot of competition out there and everyone is making amazing products. As an upcoming studio, we need to be more innovative than ever to stand out in the crowd. We see the competition getting more daring than ever with themes and mechanics. We aim to do the same and bring diverse experiences to the players.
What is your favourite casino game and why?
This is a tough question! I love trying out new games but have some games that I consider my favourites. Currently I'm waiting for Way of the Tiger to come out. 😊
I love playing the Gold series by Elk, especially Tahiti Gold and Zulu Gold for the game mechanics. I've also spent (and won) a lot on Big Bass Bonanza by Pragmatic. I like the math on that game (at least it has been kind to me). 
Do you have a message for our readers? Anything that we might have missed to ask?
Not all players are the same and there is no magical formula to make a game that is one size fits all. We're on a journey to building a diverse portfolio of games to cater for everyone in different ways.  We try to be transparent with all of our games and provide as many statistics on our games as we can so that the players know what to expect even before they make even one spin on our games. At Lucksome we're always brainstorming new ideas, themes and mechanics, but player input is always welcome so please don't hesitate to contact us @LucksomeGaming on twitter, or our Youtube Channel Lucksome Gaming.