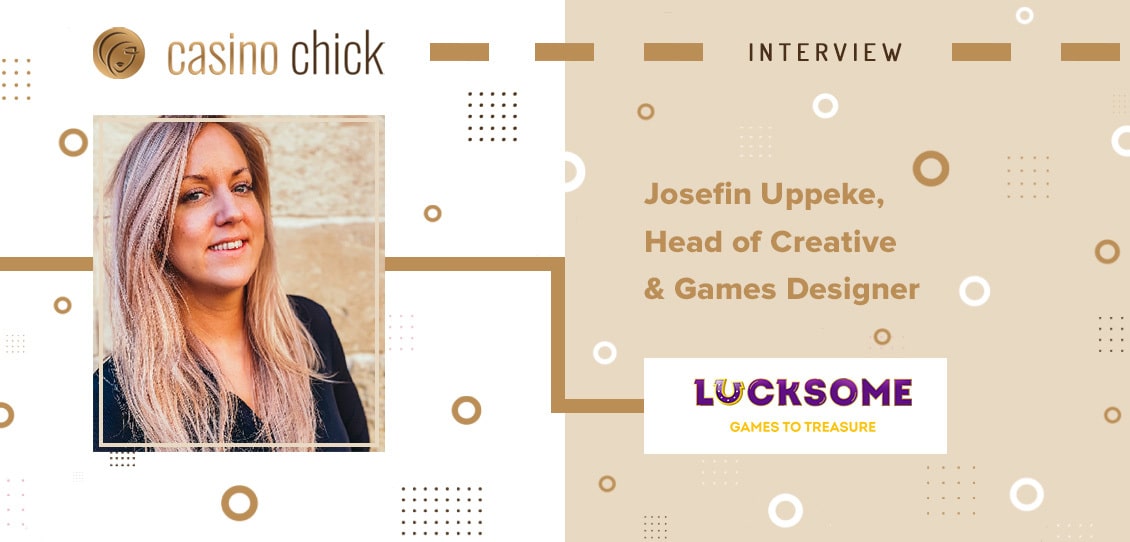 Having introduced the Director of Lucksome, it's time to meet the rest of the team. In today's interview, Chick sits down with Lucksome's first lady Josefin Uppeke. Josefin is the Head of Creative & Games Designer at the newly launched gaming studio.
Learn about the slot mechanics and the atmosphere at Lucksome straight from the company's own creative designer. Enjoy!
Hi, it's great to meet you! Welcome to CasinoChick.com, our female-centric site specializing in online gambling. Could you tell us something about yourself?
My name is Josefin, and I've always had a huge passion for games, especially video games before exploring slot games. I'm born and raised in Sweden but have now lived in Malta for the past 8 years and I really enjoy this beautiful island. I have worked in the iGaming sector for almost 8 years now, starting as an affiliate, then game tester and then starting my career as Game Producer and Designer.
Tell us about how and when you started working for Lucksome. Are you happy with your decision?
Shortly after I left NetEnt, which is now 1 ½ years ago, I met with Bryan and he wanted me to join him on this venture. I could not say no to that, so we started this small studio just the two of us which has now turned into this family of awesome people. Moving to Lucksome was one of the best decisions I have made so far as I previously worked for two very large companies, Yggdrasil and NetEnt. Being part of a start-up and a much smaller setup has taught me a lot as you are involved in every aspect of the company.
What is the best thing about working for Lucksome?
At Lucksome we have a very open and honest relationship with each other which I think is so important. All of us have different strengths and superpowers so we really complement each other very well. And we have a lot of fun at work! Also, the fact that you are much more involved in the math process makes my job much more fun and evolving. I truly learn something new every day.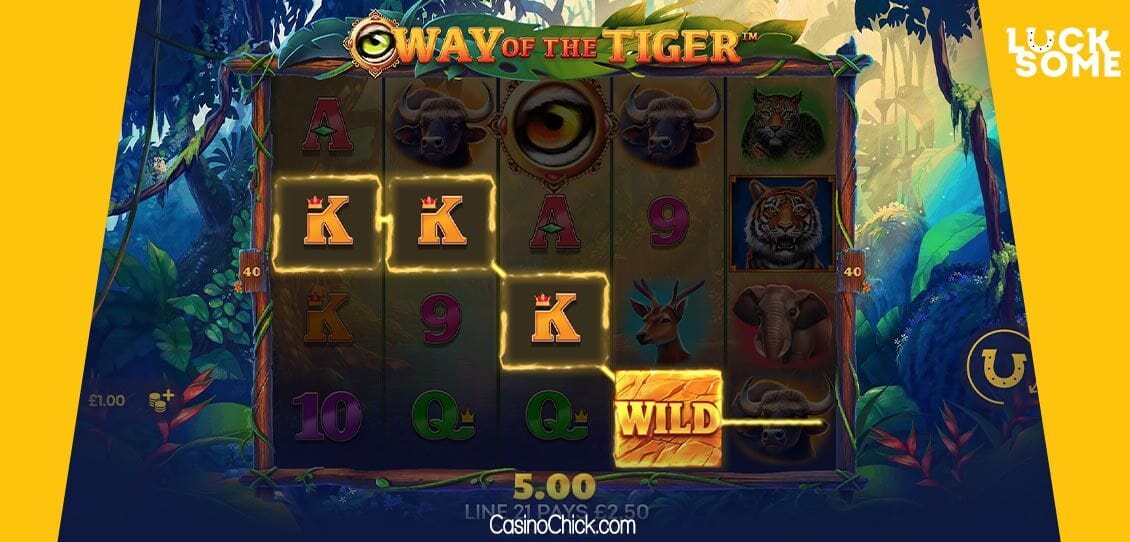 How does working in a small team reflect on the games? What does the game development process look like at Lucksome?
As mentioned earlier, I like the small setup as we all work very closely and we are very united as a group which makes it easy to give and take feedback. The best ideas are usually discussed over a beer and then we dive deeper into these ideas during a whole day of talking about games which is super important. Each person is responsible for their own math and tweaking it, then we usually playtest together to see if we are in a good place. When artwork and animations are in place, we go through as a team to look at the finer details which could have been missed in the initial brief. That's more or less how the process looks in a nutshell; it's teamwork. There are of course many more things to look at as a Game Designer, detail is everything!
What slot themes are in the books for Lucksome? How about slot mechanics and bonus tools?
I would say we focus on classic themes and mechanics with a twist, but we have some unique themes and games on the way; but I can't spill the secrets just yet!  We have some cool stuff in store, so 2022 will be very interesting and our best is yet to come for sure.
Do you enjoy playing casino games? What are your favorites and why?
I love playing slot games. There is always a good reason to swing by the casino, especially in a city like Las Vegas which is a favorite of mine. It's hard to pick your favorites but if I would choose my top three online slots it would be: Dead or Alive 2, Tahiti Gold and Big Bad Wolf.
Is there anything else that you'd like to add that we haven't asked?
I love what you are doing and keep up the good work!  If you and your players want to give us feedback about what we are doing, then we would love that.