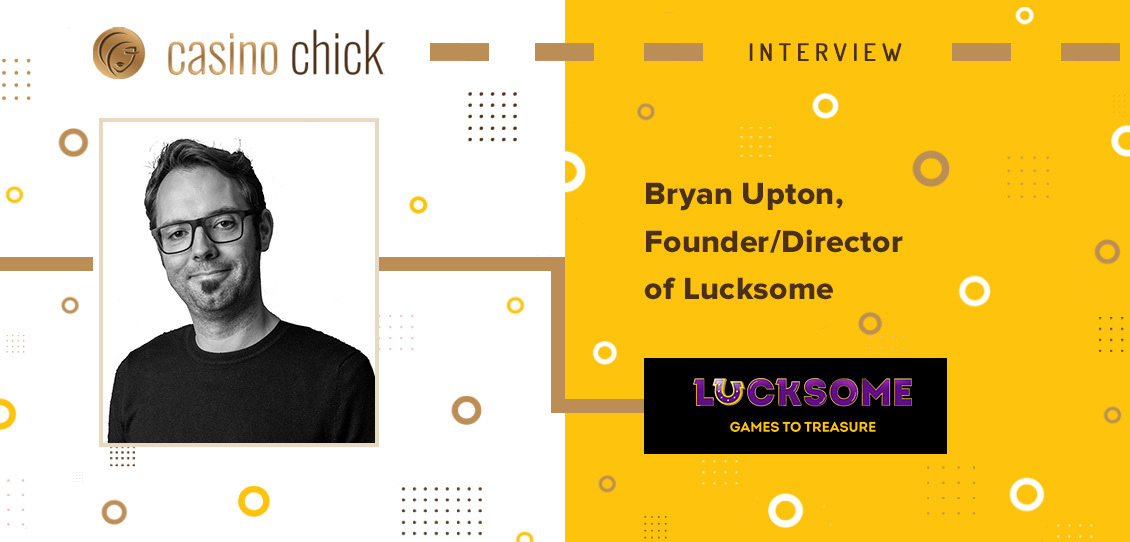 Casino Chick is thrilled to continually introduce to you all the new kids on the block. The iGaming industry is ever-evolving, and new studios come up all the time. Therefore, keeping track of newcomers can be overwhelming to players.
That's where you girl Casino Chick jumps in.
Today, we have the honour of presenting to you Lucksome, a small team with big ideas. Focusing primarily on online slots, Lucksome aims to compete with the industry leaders in this field.
Read our exclusive interview with Lucksome, one of the first ones on the internet – ever!
The first set of questions is for Director Bryan Upton.
Hello and welcome to CasinoChick.com, the world's first woman-only gambling-related info hub. Could you start by introducing yourself to our readers?
Hey!  Firstly thanks for taking the time to speak with us here at Lucksome!  I'm Bryan, Casino Nerd/Game Designer and Director of Lucksome, our new Game Studio based in sunny Malta.  I've been working on Casino industry for 15 years.  Working in both online and land-based.  I've had the privilege of producing games all over the world, looking at all different types of games of chance and different players and what they want from their favourite games studios.
How did Lucksome come to be? What drove your team to join forces? What are the challenges a microenterprise might face nowadays?
The team have all worked for big studios and we fancied a change.  We knew we had learnt about what it takes to make great games, but we wanted an opportunity to be able to focus on games, the quality and the experience.  We all knew each other from our days at NetEnt, and figured the time was right.  As you know, the marketplace is very crowded.  At Lucksome we are lucky; we have a great technology and distribution partner – Blueprint.  Due to this, our challenges – aside from the typical startup stuff and learning the tech stack – have been player awareness.  Lucksome?  Who are they, what are they doing?  When is their next game? What is it?  Getting the word out for every game release is difficult when there are so many out there.  This is why we are so happy to have a chance to chat to you!
As the Director, how would you describe the dynamic within the Lucksome team?
The core studio feels more like a home than an office.  We take care of each other as part of the team, complementing strengths and weaknesses we all have.  We are a small studio spread across Malta and the UK so we remote work as do most these days. The dynamic is a mixture of focus and fun.  Most of us have a lot of experience so it's not a struggle, but we also know we have some serious competition, so we need to focus to get the best out of the studio and the team.  We need to have fun when making our games though, I think you see that in the player response to games if the team who are making it aren't liking it.
You have experience in both land-based and online gambling. How does your diverse background translate in your work at Lucksome?
You did your homework – nice!  Casino is all about sensationalism.  Giving players what they know they want is just as important as something new, fun and unexpected.  There can be quite a divide between online and land-based in terms of the graphics, math profile, mechanics and also player demographic.  It highly depends on the market and the maturity of online casino there but knowing both sides of this allows a more diverse thought process on what can be done when making games.  I've managed to acquire certain sets of skills over the years that helps with the tried and tested approach as well as looking for the marvelous that is waiting to be discovered.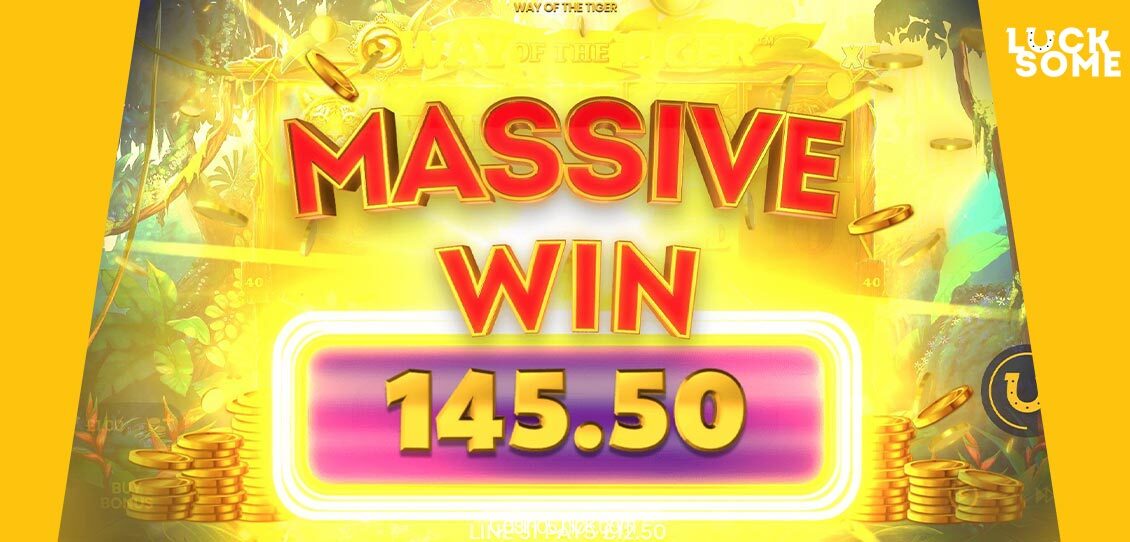 What is Lucksome bringing to the table that no one else has? In your opinion, what does the iGaming industry need most?
I've been doing this a while now and I'm happy to see that regulation has brought online casino into a more mainstream entertainment status.  There is work to be done of course, on multiple levels, but transparency to players is something we can help with.  Our Games are released with more detailed info on the math profile for each game.  Here you can clearly see the RTP's, the Overall Volatility, Win Frequency, the Bonus Frequency, The Max Win and Win Focus.  This should give players enough info on whether or not this game is right for them.  RTP is a key issue right now and we feel it's good to be clear with it and build player trust.  Also, it's an opportunity to show players when we are increasing RTP on certain features so they are aware, like our next release – Way of The Tiger – where the RTP% is increased on Bonus Buys and our Lucksome LocksTM feature. Lastly, and this is obvious, but the industry always needs fresh blood and new ideas to shake things up.  We must ensure we as an industry are competing for people's time effectively. That means keeping things interesting, fun and sometimes quirky.
Are you a player? Would you like to highlight a favourite game of yours?
Absolutely I am!  Haha, so favourite – does that mean a game I like, or I've lost the most money on?! 😊 Seriously though, I think it depends on the mood I'm in.  I'd say that I love 88 Fortunes from the amount I've put into that game on the machines.  I do love a good lightning link session too.  Online – I'd say – if I'm looking for something a bit crazy I would hit Dead or Alive 2 or Joker Maxima.  If want to have a bit fun – one of the Gold series by Elk or Divine Links.    
Would you consider making live dealer games, or do you prefer RNG-based software?
Never say never.  I had a great education at NetEnt about the possibilities of Live, which are huge, but right now we are focusing on RNG for the foreseeable for sure.
What should our readers know about Lucksome before playing? What sets your games apart?
Our games always have something going on. We try to have a high hit rate on Base Game features to keep things interesting. We try to add options into our games so players have more control over the style of play.  Bonus Volatility pickers, Bonus Buys (where allowed), Lucksome LocksTM, bonus upgrade options. These allow players to curate their experience a bit more.  We also try to focus chunks of RTP into specific win sizes to match each games' vision.  So for example in a higher volatility game like Joker Maxima – where big wins are part of the design – making sure that they are not so rare no one sees them, by bringing them to a size where players are still really excited when they hit.