About MuchBetter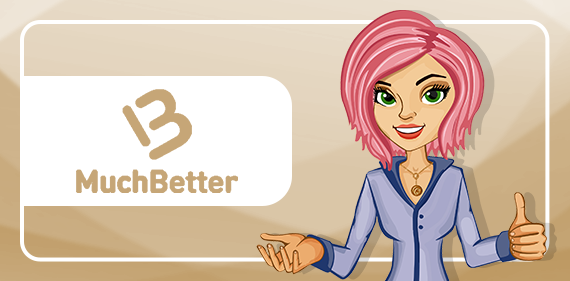 MuchBetter joined the fray of financial service providers in 2016. The UK-based company MIR Limited wanted to create one service that would serve as a link between an app and wallet, thus connecting with various merchants and sites accepting payments.
The idea was simple: let's make something that's easy, safe, and fast. And voila, MuchBetter was born. Today MuchBetter represents a reliable payment processing app that customers use to pay bills, purchases, and casino deposits. In fact, MuchBetter is among the top casino banking options, registering millions of users worldwide. Its primary target markets are the native UK, Europe, and Ireland, but you can use it in over 180 countries. Sadly, the USA is not on the list of accepted countries, nor are most African countries.
The company has offices in 7 countries which greatly helps speed up and simplify money transactions. Another perk is having the app and wallet in your native language. MuchBetter lets you use the services in 17 languages!
But the app is not great just because it's available in most parts of the Earth. It's FCA-approved, and a number of awards are a testament to MuchBetter's quality.
The peak of MuchBetter is gaming. The company proudly presents its gaming partners where you can use MuchBetter for deposits and withdrawals. Lo and behold, it has some of the biggest gambling brands in the industry! But don't worry, we will show you all the top online casinos that accept MuchBetter deposits and withdrawals.
How to Make Deposits and Withdrawals with MuchBetter
Girl, using MuchBetter is faster than preparing a cocktail. Not that you should aspire to make your own cocktails – just order it! – but we meant it as an example to show you how fast MuchBetter is. It's very fast, but it's also secure, so you don't have to fret over your funds reaching the desired destination.
To begin this adventure, you only need an account at MuchBetter, a downloaded app or launched e-wallet.
Here's a step-by-step process of placing your first deposit with the MuchBetter app/wallet.
Register at your chosen MuchBetter online casino.
Enter deposits and pick the app as your payment option.
Pick a sum you wish to transfer.
Submit credentials to confirm identity.
Confirm the transaction.
The only thing left is to wait for the money, which is done in less than 2 minutes. The app and the wallet let you transfer money straight from your phone, which is super comfortable and easy.
How to Withdraw at an Online Casino with MuchBetter
See the MuchBetter deposit casino process and copy/paste it right here! Of course, we are kidding, but this service does allow you to cash out funds in an easy, fun way. Here's what you need to do:
Log into your online MuchBetter casino account.
Visit the banking section and open a new withdrawal request.
Pick MuchBetter from the list.
Authenticate your identity and the sum you want to transfer.
Confirm the transfer and wait for the money.
Cashouts take slightly longer to complete, but that's just a couple of hours. At least it's not days, hey! When the money arrives, you can freely transfer it from your wallet to any other service you want to use.
Fees & Timeframes
Everything we've said so far confirms the name of the service. MuchBetter is really better than most other payment options you get at online casinos. One of the key benefits of using this provider is the processing time and fees.
The processing time is pretty much non-existent, as deposits are instant. Withdrawals take a bit longer, but even that's fast. You will get your money in a couple of hours after the request is authenticated.
The fees that you face apply to most transfers using the wallet. Luckily, online casinos won't charge for using the service, but the MIR Limited company will.
The fees include a 1.4%-1.65% rate for debit and credit cards, respectively. If you use them to fund your wallet, you will have to set aside money for the fee on every transfer. Cash-to-code payments cost a bit more; 5.5% is the fee for these transfers. SEPA Bank Transfers, GiroPay, Blik, and JCB are free for funding the accounts. If you use Interac to transfer money out of the wallet, you will have to fees. However, any other option will cost a pretty penny. Using the account is free.
Why Use MuchBetter
What do you get with MuchBetter, besides a fancy offer and slight fees? You get a lot, girl, believe us. The first thing you get is peace because you don't have to think about your payments – ever again! And we can all agree that your peace of mind is priceless.
Then we have accessibility. You can use the app and the wallet anywhere you are, anytime you want. Available in most countries worldwide, it gives you a sense of connection with the entire world at any given point in time.
You also get a MuchBetter MasterCard to use, a pro wallet, cloud-service protection of all user data, and helpful customer support that's always there for you. Our favourite thing is the MegaDraw, an annual prize draw in which customers can win valuable prizes. It's one of the biggest MuchBetter Rewards designed to accommodate and entertain clients.
Pros and Cons
Instant and free deposits

Available in 180+ countries

FCA-approved

Offers MuchBetter Rewards, including MegaDraw
Deposits and withdrawals on the wallet are costly

Not available at all online casinos like credit cards