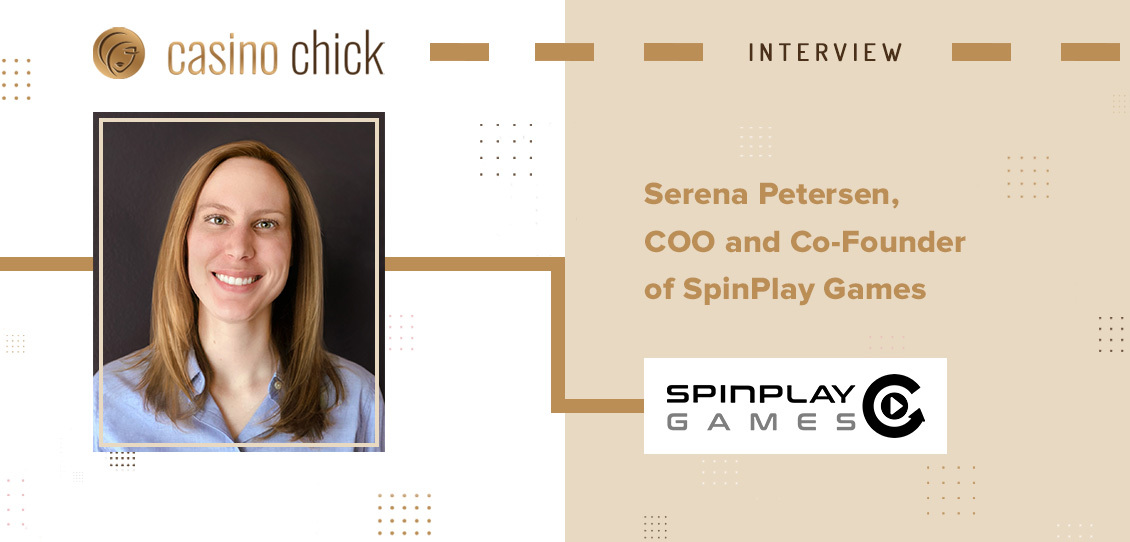 SpinPlay Games is a relatively new gaming studio to join the prolific Microgaming family.
Microgaming signed a content deal with SpinPlay in 2020. However, in the one year of partnership, there have been multiple successful releases already.
Casino Chick had the pleasure of talking to SpinPlay COO and co-founder Serena Petersen.
In the following interview, we dig deep about SpinPlay games and the company's role in the evolution of iGaming.
Hello, and welcome to Casino Chick, the industry's only women-centric site about all things casinos. It is an honour talking to you! Could you start by introducing yourself to our readers?
Hi. I am Serena Petersen, Co-Founder and COO for SpinPlay Games. I began my slots career in land-based slots and decided to diversify with a social casino startup based in San Francisco. From there, I co-founded a math and game design consultancy company that globally provided math and game design, which led me to founding SpinPlay Games.
With your demonstrated skills in land-based casinos, how would you describe the online vs. offline gambling parallel? What are the differences, according to you? Are the two types of gambling mutually exclusive?
Online vs offline gambling are very similar from a games perspective, though offline gambling is more of a social experience due to the casino environment. There's an energy and atmosphere that players are going to get in land-based that a player won't get online.
In a brick-and-mortar location with a captivated audience you've got more to concern yourself with such as cabinet lighting, bank interactions, sounds that stand out in the casino, bank signage and more as part of the overall package to attract the player to your game. 
Online casinos can have 1,000s of games at players' fingertips with only a lobby card to represent the game. That in and of itself creates the biggest challenge – how to stand out in an online casino.
Both have the same goal though – to provide an all-around amazing experience for the players.
As a woman in an extremely competitive industry, as well as a STEM scholar, how would you describe the position of females?
I do believe in education and have had a lot of great opportunities to work with some amazing women in our industry.  I encourage young women to consider the industry for their career and for them to enter the STEM fields.  Take a chance and gamble on yourself.
How do you view the position of SpinPlay games in today's online gaming? What novelty are you bringing to the table?
Within the exclusive studios distributing via Microgaming, we have the reputation of being a math-strong studio. Anton, Andrea, and myself all started in land-based gaming as mathematicians. I'm pretty sure most would identify math as the strongest component of our studio DNA. I can't downplay that, but for me, I'd choose our location: Las Vegas, Nevada.
Having ready access to the latest games in a physical casino to draw inspiration from is valuable. I love casinos. I love watching people play. I love watching strangers high five. The energy is super fun! Casinos give us an ability to see the gambling world through the players' eyes. As a designer, this is priceless.
I'd say a fundamental part of our DNA is putting our spin on land-based gaming and bringing that to the online world, and we have all enjoyed the growth that has come from transitioning online.
What would you like players to remember SpinPlay by? What is it that makes the gaming studio stand out?
We create an amazing gaming experience with great themes, dazzling graphics, detailed design, and superb audio with competitive math models as the backbone. It's about creating an all-round amazing experience with gameplay that players want.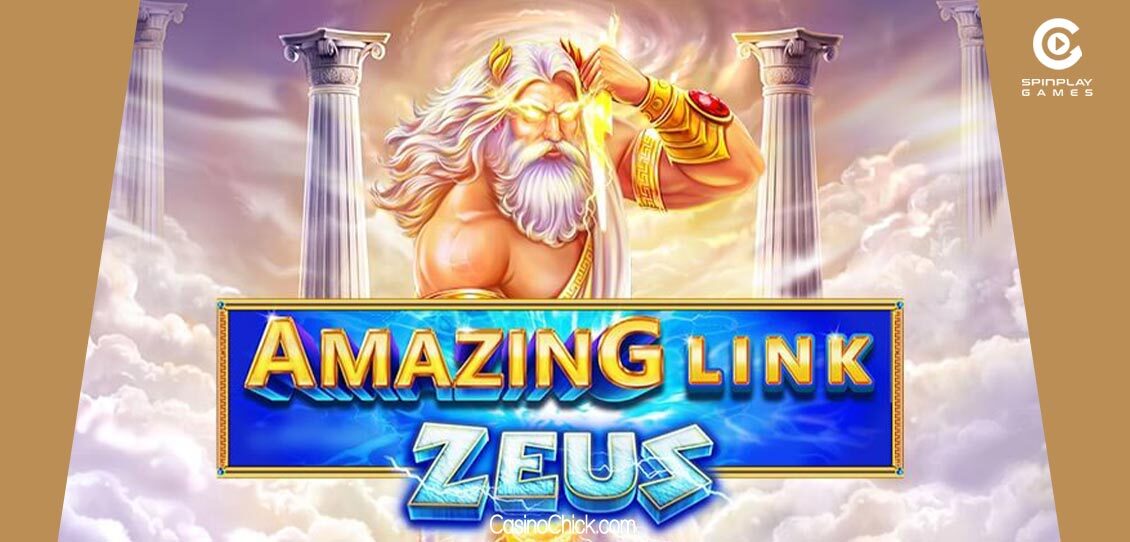 What inspired you when deciding on what slot theme to cover next?
Research. We really want to make sure we are giving the players the themes they want and enjoy playing. We see what's working and what's not, which really helps focus on the right themes. It's also vital that the theme matches the volatility of the math to create a cohesive gaming experience.
Are you a player yourself? What's your favourite online slot and why? What about physical slot cabinet favourites?
I love playing slots. Big Bad Wolf has so many fun features and is incorporated well with its story and art. Willy Wonka also has a lot of fun game mechanics that complement the movie theme. There are a lot of fun games in the casino like Sharknado that I enjoy playing too.
One of the most successful games SpinPlay has launched is mythology-themed Amazing Link Zeus. Could you tell us more about this game?
Zeus is the first game in our Amazing Link™ series.  It includes a Hold and Spin feature and we've added some great enhancements that players will love.  Amazing Symbols give an additional chance to win featured jackpots, and free spins are designed to easily win the Amazing Link™ feature.
The Amazing Link mechanic seems to be growing on players. Why do you think that is?
The Amazing Symbol with cash prizes displayed is the key element in the game. Players are chasing six of these to land to trigger the Amazing Link™ feature. So we targeted to have them stand out the most on the reels to really key in on this focus and game rule.
It's easy to understand and it's a solid math design. I think sometimes people underestimate the power of simplicity, but it's proven its power in the Amazing Link feature.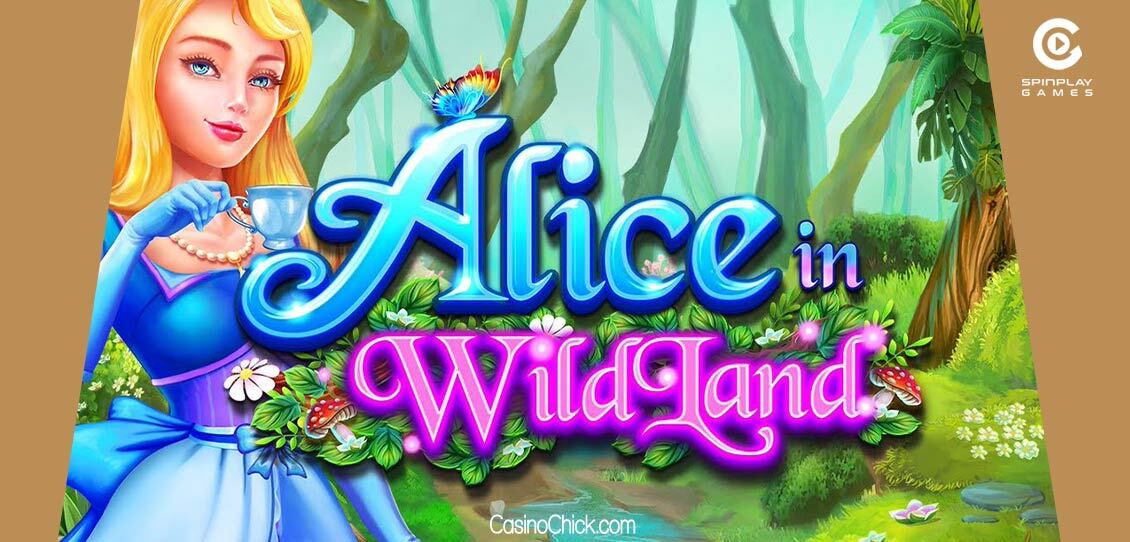 Does SpinPlay have any new tools in store for the upcoming period? What can we expect from the company in H2 2021?
We are really looking forward to the next release in our Amazing Link™ series, Amazing Link Apollo. We have a great lineup for the rest of the year with Alice in WildLand and Mustang Riches. Both bring fun gameplay and innovative mechanics to the online world.
Lastly, do you have a message for our readers? Is there anything else they should know about SpinPlay that you haven't told us already?
Thank you for this opportunity!  I love playing and designing games and having the chance to share that passion with our players.