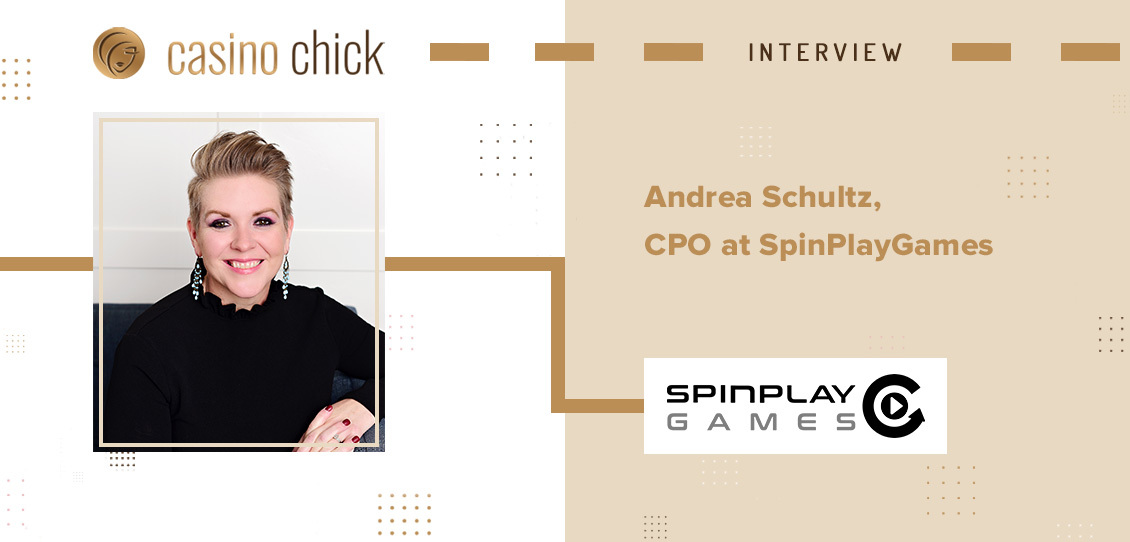 Continuing the tradition of first-hand info straight from the horse's mouth, Casino Chick delivers another exclusive interview with online gaming industry leaders. This week, we had the honour of talking to Andrea Schultz, CPO at SpinPlay Games. SpinPlay is a popular independent gaming studio joining the winning Microgaming team in 2020. This prolific studio is responsible for some of the most popular Microgaming slots, such as Amazing Link Apollo and 9 Blazing Diamonds.
Read our entire talk with SpinPlay's Chief Product Officer in the piece below.
Hello, and welcome to CasinoChick.com, the world's most informative women-centric hub of all things related to online gaming. It's a pleasure meeting you. Could you start by introducing yourself?
First, let me start by saying thank you for having me. I'm Andrea, CPO at SpinPlay Games. I've been working in the gaming industry for over a decade. I started in land-based gaming, and then joined online gaming about two years ago. My roles have always been centered around game design starting with a mathematics role, then producing, and finally management. I love what I do and feel so fortunate to call this my career. 
How do you view the position of SpinPlay Games within Microgaming and in the global iGaming industry?
Young. Up and coming. We are a new studio, but we bring a lot of experience. We are a team made up of industry veterans.
SpinPlay Games take pride in their innovative team of mathematicians. How would you describe the dynamic within the team?
Our games are born from math, and we take great pride in every part of our game. We are extremely fortunate to have an amazing team of artists, engineers, testers and musicians that all work well together and support each other. Every game is a team effort. I'd describe our studio as a round table made up of different experts, each with a strong sense of pride and ownership of the game.
Could you describe how slots are made at SpinPlay? Give us as many details as possible. Our readers are curious. 😊
We start with the math model first, then we attach an appropriate theme as we are working on the math. The theme should be a good reflection of the volatility so it's key to get these aligned. Artwork is the next step, and the game really starts taking shape. Every element that influences the player's experience is hugely important in the development process: it needs to all holistically come together.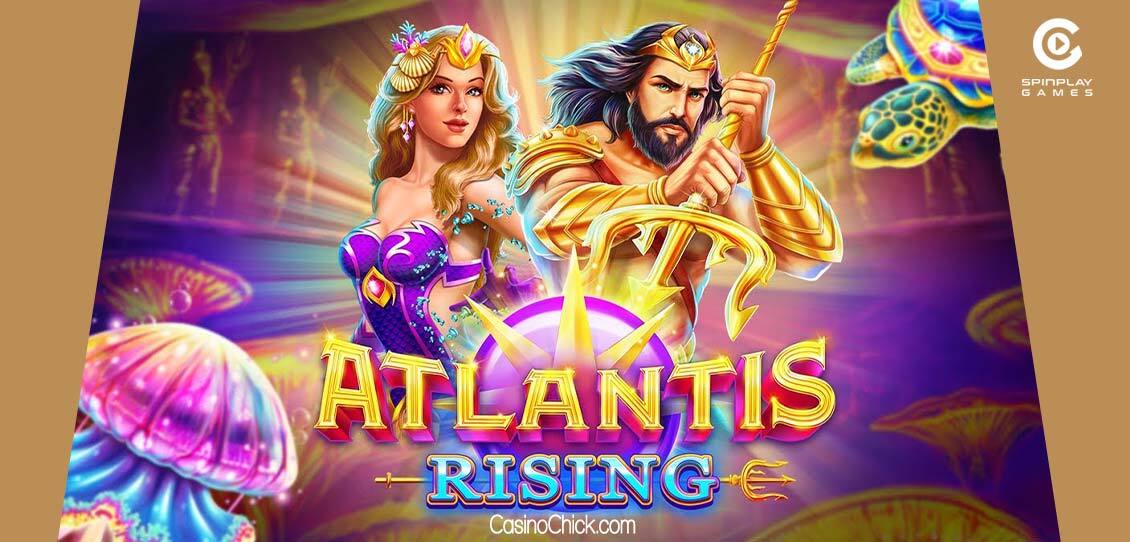 What's the most exciting or interesting part of working for SpinPlay Games?
There's a lot of history here that allows us to work really well together. Serena and I went to grad school together. Serena and Anton started their land-based gaming careers together at WMS, while Anton and I worked together at Konami. Several SpinPlay team members did social gaming together. Our artists have previously worked side-by-side, as well as a few of our engineers. It's like one degree of separation here at SpinPlay Games. This history has allowed us to ramp up quickly and create fun, cohesive games.  
Are you a player? What's your favourite online slot and why?
Oh yes! Due to my location, online gambling isn't available to me. I really enjoy land-based gaming and really take advantage of being here in Las Vegas. I can't say I have a favorite physical slot, but I do have my favorite casinos mainly because of the variety of slots they offer – they keep the classics but also work to keep their floor fresh, which is really important to me. I'm always on the hunt for the newest product to play.
Let's talk about specific games. Atlantis Rising is already out. What's your personal opinion about this mythology-themed game? With your experience in game design, how happy are you with the player feedback on a scale from 1 to 10?
I think it's a great, timeless theme and we really enjoyed creating the game. It's our spin on Atlantis. There is something hypnotizing about this game in particular that can be very immersive. Thanks to the players that love it and continue to play it.
What do you consider the biggest fan favourite regarding SpinPlay games?
It definitely has to be Amazing Link™ Zeus, which debuted our Amazing Link™ feature and paved the way for more games featuring the mechanic.  
Blazing Diamonds Wow Pot is queued for this summer, as well as Amazing Link™ Apollo. What are your expectations?
We have high hopes for both games. WOWPOT™ is a hit with players with the potential of massive wins, and Amazing Link™ Zeus showed that the Amazing Link™ feature is wildly popular among players. We have no doubt that players will enjoy Amazing Link™ Apollo and the new features it brings to the Amazing Link™ library.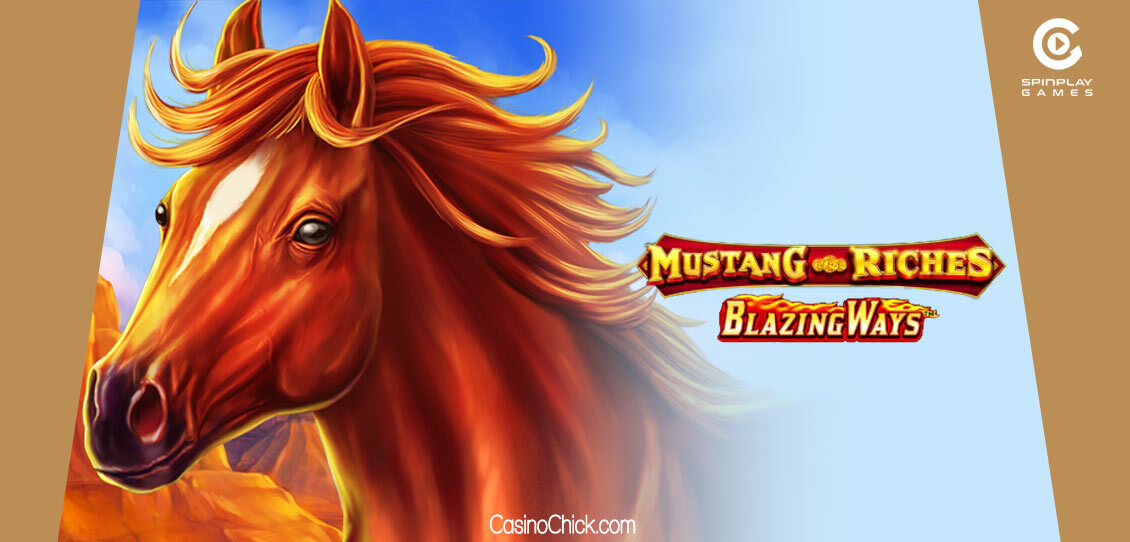 Could you tell us more about the plans for the upcoming months of 2021?
Be on the lookout for Alice in WildLand and Mustang Riches, which are both being released this fall. 
Alice in WildLand is played out on two reel sets and focuses on stacks of wilds and multipliers. 
Mustang Riches debuts our new BlazingWays™ feature, where players collect coins to grow the number of BlazingWays™ to win. 
To wrap up, is there anything else you'd like to add that we haven't asked you? Perhaps a message for our female readers?
I got my break in the gaming industry over 10 years ago as a mathematician right out of school. I was one of two females hired into this role, and we were the first mathematicians the company had ever hired. I will say that it didn't go without notice that the first mathematicians were female. It was exciting to pave the way for this role within the male-dominated R&D department and to feel empowered by our fellow colleagues and management as we did so. This has also spilled over into SpinPlay Games. We have several managing roles filled by females. I know in past years succeeding as a woman in this industry was tough, but I do feel the mindset has shifted. We are heading in a good direction, and it's humbling to be an example for future females looking to get into STEM careers.