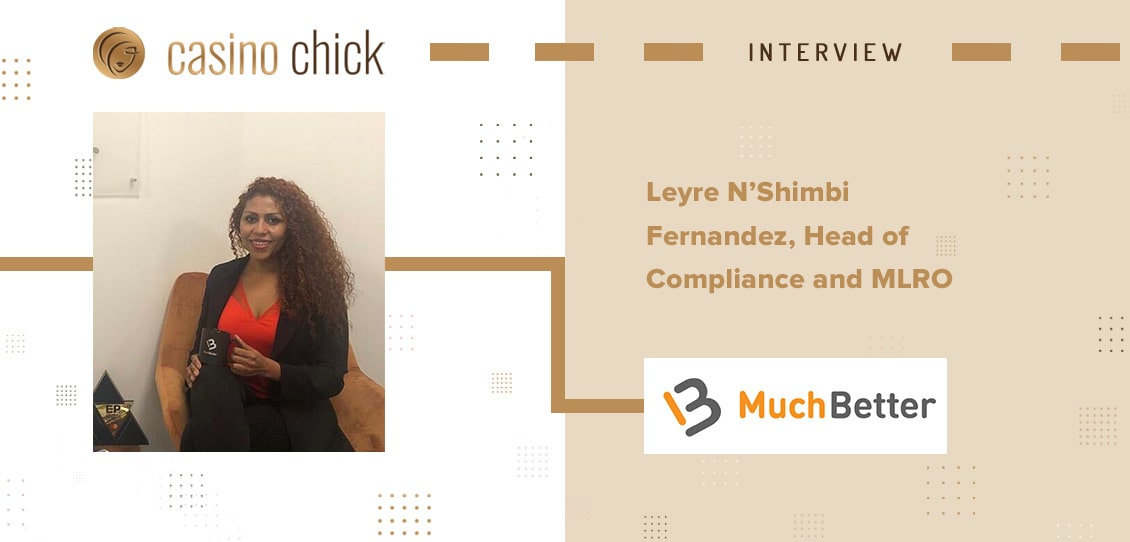 Last time we spoke with Keren Chen, COO at MuchBetter. Today we continue our interview, this time speaking to Leyre N'Shimbi Fernandez, MuchBetter's Head of Compliance and MLRO.
Leyre, please could you introduce yourself to our readers?
Hi. I'm Leyre, Head of Compliance and MLRO at MuchBetter. I'm responsible for ensuring that our business grows and operates complying with all the legal and regulatory requirements whilst balancing it with a customer centric culture, making their journey as smooth as possible. Having previously held other compliance and regulatory roles at Santander Bank, Zurich and Friends Provident. I joined MuchBetter 3 years ago, it's being an exciting journey and I'm very proud to be part of such a diverse culture.
One of the key uses for the MuchBetter wallet is as an online casino payment method. But from a player's point, why is MuchBetter a suitable option? More specifically, in which aspects does your wallet distinguish itself from other e-wallets often used for casino payments?
For MuchBetter, the customers always come first, and we understand the importance of their needs. We know they want an e-wallet that provides convenient local methods to the players to load and manage their funds for gaming. We also appreciate the need for quick and simple transactions to and from their gaming activities whilst still ensuring account security.
What do you consider your main motivation for the development of MuchBetter? What did you find lacking in the industry back then that you decided to create your app?
MuchBetter was started by a passionate founder with vast experience across the iGaming and payments sector. Having observed and recognised the various gaps in the markets – including the evolution of new technology and market trends that shifted behaviours of the consumer usage of smartphones – the idea was formed to create a payments product that tailored to the needs and preferences of the users whilst addressing the challenges that the merchants had. This also enabled the merchants to offer a product that provided their customers with a more personalised and desirable option.
Not all financial companies offer rewards to their users. What can you tell us about MuchBetter Rewards?
MuchBetter Rewards is all about providing unique and personalised experiences for our customers; whether they're sports fanatics, games enthusiasts, or tech lovers, there's always something special planned for them.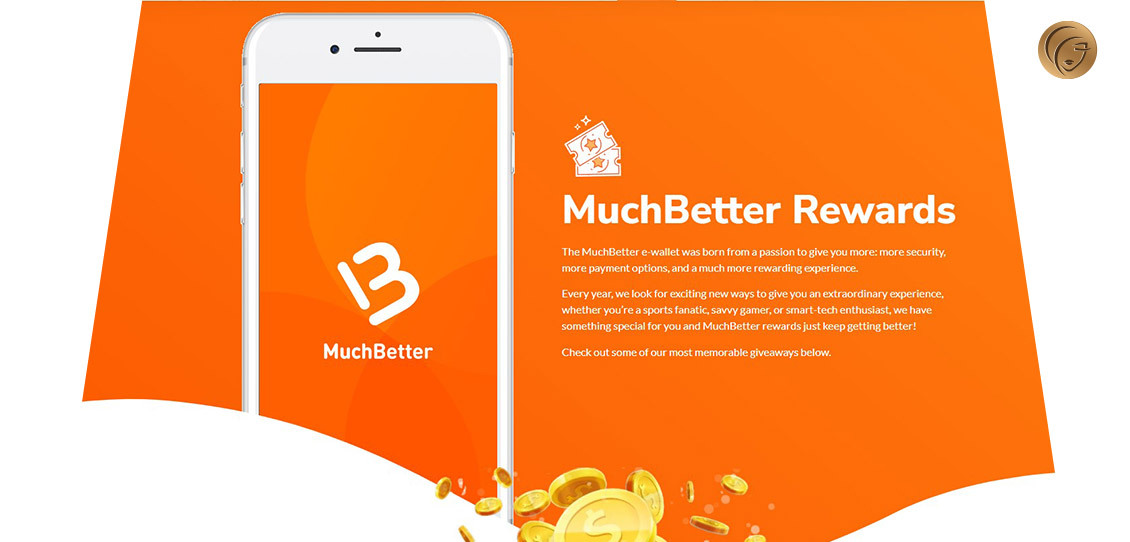 What's the biggest challenge facing the company/industry?
The global regulatory environment is becoming increasingly complex but these challenges also present opportunities to help the customer journey whilst complying with all the regulatory and legal requirements.
Another important innovation in the financial sector is the rise of cryptocurrencies. Along with NFTs, cryptocurrencies are the current hot topic in the financial market. Even MuchBetter wallet owners can transfer and convert their crypto funds into fiat money straight from the app. How do you see the connection between cryptocurrencies and MuchBetter in the future? Might the relationship evolve to include even more functionalities?  
We're constantly watching the marketplace, and have some exciting plans for the future from a business development perspective, so watch this space! We also welcome feedback/suggestions from our customers in this area. 
What's your stance on the position of e-wallets in the gambling industry? Would you say that e-wallets are possibly the future of online payment methods?
We now live in a world that moves faster and more efficiently than ever before. Therefore e-wallets play a part in the future in every e-commerce market, not just iGaming as a single sector. E-wallets will also continue to play an important part in consumers' everyday payments.
Speaking of the future, what are your predictions for the next chapter of e-banking? Given that e-wallets boast incredible processing times, is there perhaps anything companies could do to speed up the transactions or make them even more secure? In other words, is there room for innovation in terms of practicality and accessibility?
We feel that the customers will determine the future of e-wallets with their needs and wants, and the market will evolve based on this. MuchBetter's business and product development will always move in the same direction as customer needs.