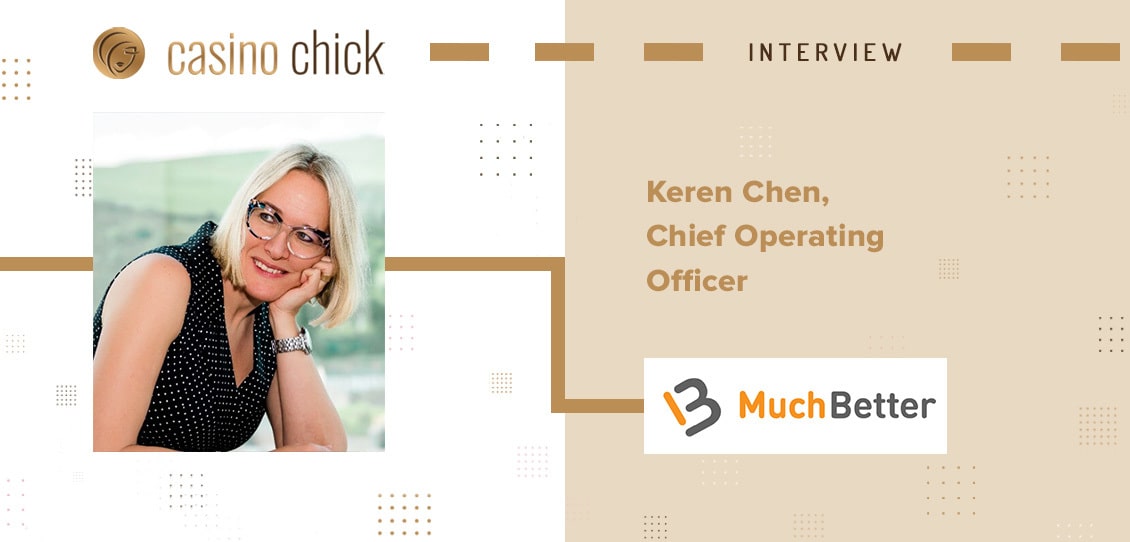 You are probably used to seeing interviews with gaming companies here at CasinoChick.com, but we have something a bit different for you this time. Today at Casino Chick we have an exclusive chance to chat with Keren Chen of MuchBetter.
The award-winning wallet app has been praised for its outstanding performance, secure features, top-notch quality of service, and multi functional wallet that's a favourite for users in over 180 countries worldwide. We are here to show you how it all started.
Get ready for a unique peek behind the curtain of MuchBetter, the players' favourite online casino banking service. We hope you will enjoy the interview as much as we did.
Hello and welcome to Casino Chick, an internet hub for casino ladies! We are beyond excited to have you here, so thank you for taking the time to talk to us. Let's start by introducing you to our readers. Could you tell us a bit about yourself?
Hello! I'm Keren Chen, the Chief Operating Officer of MuchBetter. I'm responsible for leading our business operations including marketing, products, HR, customer services and driving the team's innovation and passion in creating the MuchBetter solution that is disrupting the payments industry. Previous to MuchBetter, I was the Director of Marketing at Microgaming.
Now, we wouldn't want to steal your thunder, so we would like for you to explain to our readers the full extent of MuchBetter's offer. What does a customer get when they sign up for a MuchBetter wallet?
Our customers get to enjoy the full MuchBetter experience. This includes a simple, flexible, and rewarding user experience; convenient localised payment options of their choice wherever they are based in the world, and various ways to pay, whether it's for online gaming, transferring funds to friends and family. We're also very proud of our dedicated, friendly, and professional support team from 30+ nationalities, providing support to our customers 24/7. For our EEA customers we also facilitate everyday spending with MuchBetter's cool and convenient wearables as well as Mastercard.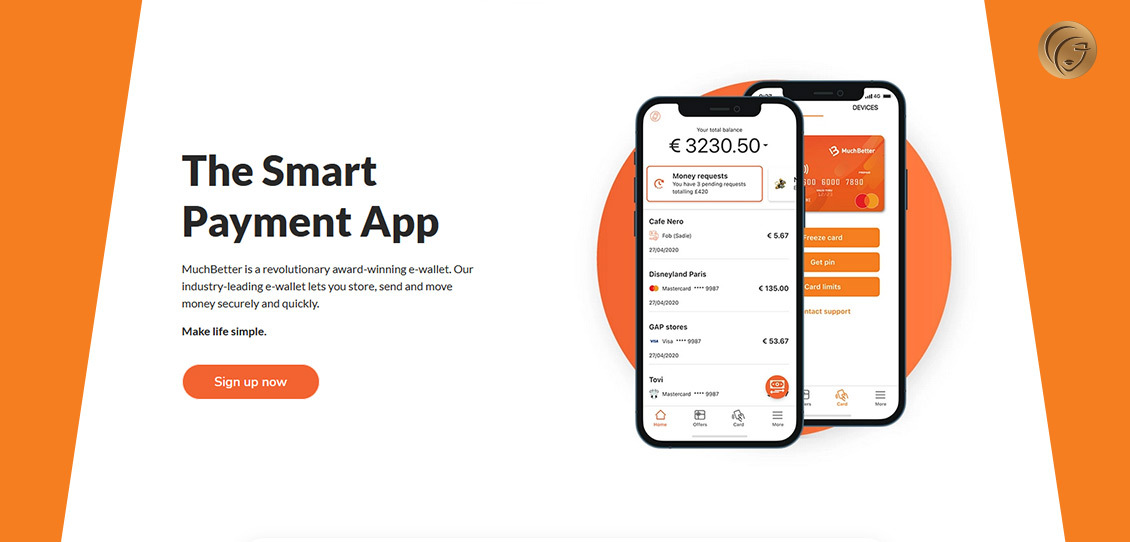 Most players already know electronic wallets are easy to use, fast, and safe. But how would you explain the wallet and its functions to a novice unfamiliar with electronic wallets in general? How does MuchBetter actually work, and how does it achieve this with a simple and intuitive user journey?
These days more and more consumers are embracing the use of smartphones for everyday use; our e-Wallet compliments this. Payments are easily managed, with no more than a single tap needed to store, send, spend and receive payments, all from your mobile phone. We also offer secure features such as unique device authentication, real-time notifications for transactions, and in-app dynamic CVV features for online payments with a prepaid card for customers in the EEA.
MuchBetter entered the scene back in 2016, and in a few short years, managed to hit the top of all banking charts. And we must mention the several prestigious awards you've scooped in the meantime. How did that happen? What did MuchBetter bring to the table that no other payment provider at that moment possessed?
As an ongoing mission here at MuchBetter, we were recognised for our commitment to driving innovation to meet the needs of the markets across the gaming and payments industry by identifying different opportunities in product development in reliable wallet and prepaid card solutions
Thank you for your time! Is there anything you'd like to add or a message to share with our readers?
We'd like to take the opportunity to say we're delighted to be featured on Casino Chick, where we can see the diverse consumer groups in the industry are being recognised and supported. Here at MuchBetter, we also believe in the importance of diversity and inclusiveness as we proudly stand behind the representatives of different groups of nationalities, sportsmanship and gender to celebrate their successes, including our sponsorships of the Real Betis women's team, professional football player Gilly Flaherty and professional tennis player Marta Kostyuk.