Here at CasinoChick.com, we put an extra effort into giving your first-hand gambling-related info.
In that spirit, we enjoy interviewing leading figures from the industry – from CEOs to managers and dealers. By covering multiple perspectives, we deliver authentic, hands-on content about iGaming.
Hence, one of our most prolific partners is Green Jade. We already had the honour of speaking to this independent studio's Gaming Coordinator Jana Baršová. With Miss Baršová, we discussed the role of women in online gaming, as well as equality and superpowers. However, in today's piece, we're sitting down with Green Jade's Junior Account Manager Lenka Konarova.
Enjoy our exciting interview with Green Jade Games!
Hello and great to meet you! Welcome to CasinoChick.com, the world's biggest woman-oriented gambling info hub. Could you start by introducing yourself, please?
Hi, it's my pleasure to meet you and thank you for having me! I'm Lenka, Junior Account Manager at Green Jade Games. I have many years of account management and sales experience outside iGaming. My iGaming journey started in 2020 on the casino operator's side when I took care of the VIP segment, which has moved onto an exciting ride on the provider's side with Green Jade Games. 
Could you describe your typical day at work? Feel free to compare the period of the global pandemic with the current working environment.
Is there a typical day at work? The essential part of my role is the account management, which I've been really enjoying.
The remote working certainly brought challenges with it, especially in terms of communication. The e-meetings however, are slowly but surely moving towards to meetings in person, which is welcomed by all of us since most of us truly missed the direct interaction as well as the change of environment. 
The character of the day also depends on if we are pre or post game release. The process prior to a game release requires superb organisation, planning and to always be on the ball. This – together with team work – results in a smooth releases.
The days can however be quite unpredictable due to the nature of the industry and processes. There is a certain extent of tasks which can be planned, the rest just happens and I go with the flow.
Tell us about the atmosphere in the company? How would you describe your coworkers and company politics?
I started working at Green Jade Games earlier this year and it has been a wonderful journey so far. Seeing how much we progressed in a relatively short time (thanks to great minds, our passion for what we do and team work) is very rewarding. The company's values are truly one-off!
I can frankly say that as a team, we are a great mix of people with a good sense of humour who have the same vision and support each other. Our team has been growing and exciting times are ahead of us!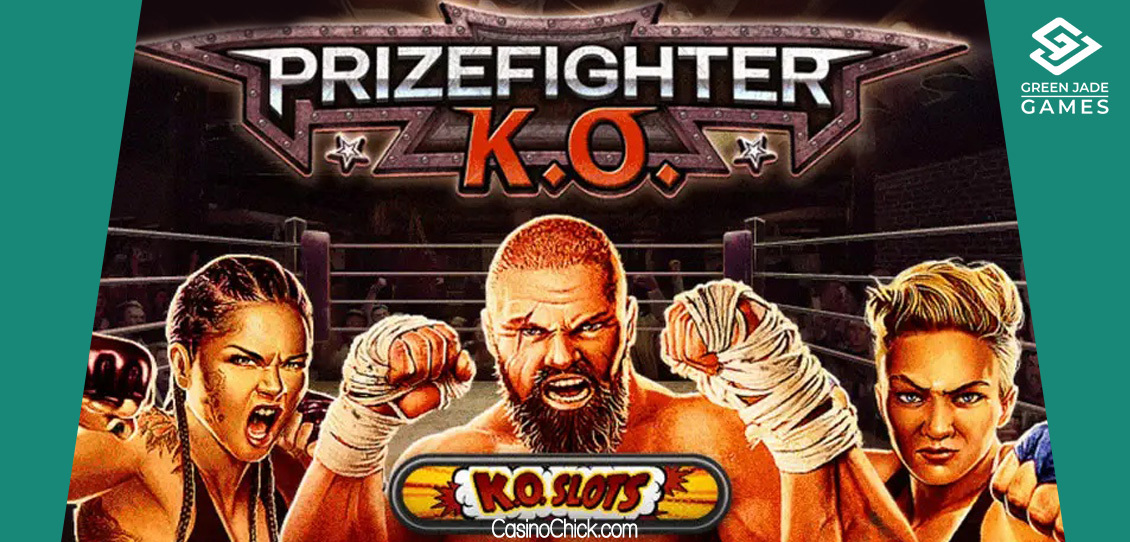 Are you a player? If so, what are your favourite titles – either from Green Jade or any other game developer, and why?
I consider myself to be a casual player. Prior to working at Green Jade Games, I was more involved with regular slots.
Working at Green Jade Games has introduced me to different types of games – the knockout slots and Arcade skill games which really caught my attention and interest because they are distinctive.
Our latest release PrizeFighter KO has become one of my favourite titles because the game is packed full of bonus features. Besides the automated knockout mechanics, the game is premiering Buy Bonus and an innovative EverWin feature which gets activated during Champion Mode Free Spins, delivering guaranteed wins that have the potential to increase with every spin. Quite a game changer, isn't it!?
Back to the games. Generally, Green Jade tends to cover a variety of styles and themes. Our readers have been particularly keen on KO Slots Series. Why do you think the mechanic is so popular with players?
Our forte apart from the Arcade skill games are the K.O. slots. I think, the knockout mechanic is so popular with players because it is different and unique.
It is a great differentiator from the vast selection of slots on the market and perhaps a breath of fresh air. The mechanics has been automated in our latest releases and it turns bad lines into winning lines which provide the players with improved UX.
What do Green Jade Games do to foster player retention? What is it that Green Jade Games believe they can do than no one else can?
I'm going to quote our Chairman Jesper Kärrbrink "Why copy the rest when you can build something different – and better?".
We pride ourselves on being the only game supplier who offers 3 different types of game (slots, K.O. slots, Arcade skill games).
We are deeply passionate about wanting to change the industry by influencing the games' content. As a unique iGaming software provider, we build games that combine players' skills and RNG software to bring a new playing experience.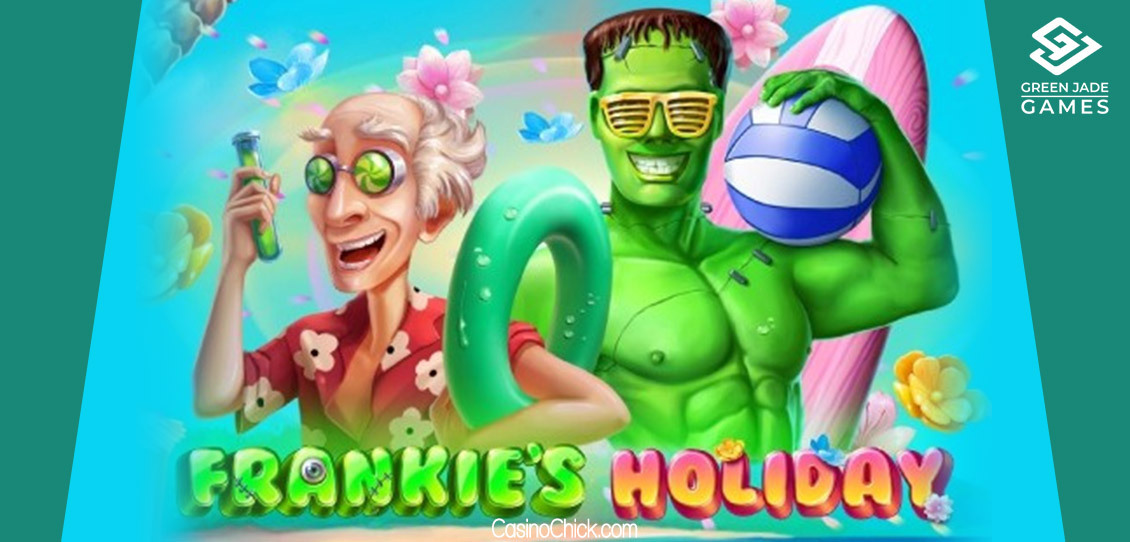 Could you share some plans for the remainder of the year? Any upcoming slots, mechanics?
Our main focus will be on our Arcade skill games which are a mix of the entertainment of a social game with the excitement of a slot. We're compiling a portfolio of 15 games which will be ready for release in 2022. We are all very excited about this and you should be too!
Besides that, we are continuing to expand our K.O. slots portfolio. We have some exciting games on our roadmap such Frankie's Holiday and Cheeky Cheshire.
With High Noon K.O. we will introduce our first K.O. slot where the bonus round is an Arcade game using our patented Skill Balance Pot.
Finally, do you have a message for our female readers?
I'm speaking from my own experience, when I say – believe in yourselves and follow your goals. The right mind set, determination and patience can turn seemingly impossible things to possible.
Thank you for your time; it's been a pleasure. We hope to talk to you again sometime soon!
Thanks again for having me! I'm looking forward to the next time. 😊