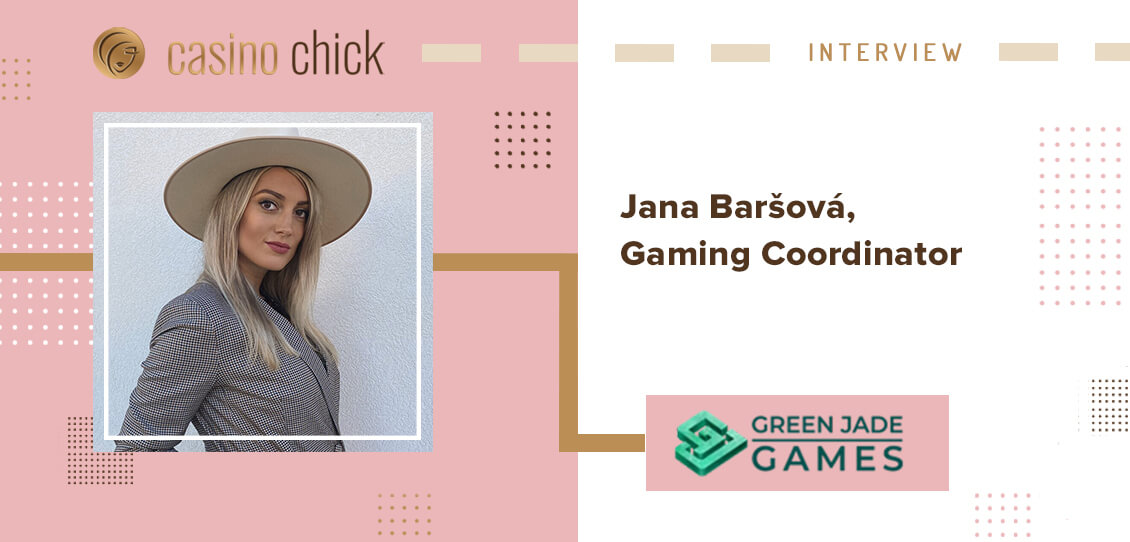 Casino Chick had the pleasure to sit down with Green Jade Games Gaming Coordinator Jana Baršová in what turned out to be a scintillating interview.
Jana was so kind as to reveal details of her job at Green Jade Games and their exciting games but we also touched upon a subject of a woman's role in the world of iGaming.
It's fair to say her message will "blow your mind"!
We hope all of our readers will enjoy the interview as much as we did.
Hello, and welcome to Casino Chick! Thank you for taking the time to chat with us. We are very excited to introduce Green Jade Games to our readers. Can you tell us more about the company and your slots? How does Green Jade Games fit the massive puzzle of iGaming today?
Thank you for having me, I'm really excited to chat with you and tell you a little bit more about us.
Green Jade is basically the only game studio offering 3 types of content – we create your typical slots, KO slots (that give our players a certain level of control by allowing them to turn losing lines into winning lines) and finally arcade games.
These are the games we are the most proud of, our DNA. They are what make us uniquely positioned in the market. We genuinely believe that skill based games are where the future of the industry lies.
Despite being in the game for only a handful of years, your company has managed to create some of the most unique and diverse gambling game collections. What drives your motivation – and where do you get the inspiration for crafting such content?
Sometimes I ask Jesper and Ben the same question – where do you get the inspiration from? They are visionaries and so rare in the industry. They never run out of ideas and I think their minds never stop racing. They are not afraid of taking risks and it seems to have been working out well for us. It is fascinating to me.
I also think that the reason why Green Jade make such brilliant games is because the company consists of people with the same mindset (which makes us a great team that get along really well), yet different and diverse taste and perception (which ensures enough original ideas to consider and play around with when making new games). I believe that is the foundation of every successful company.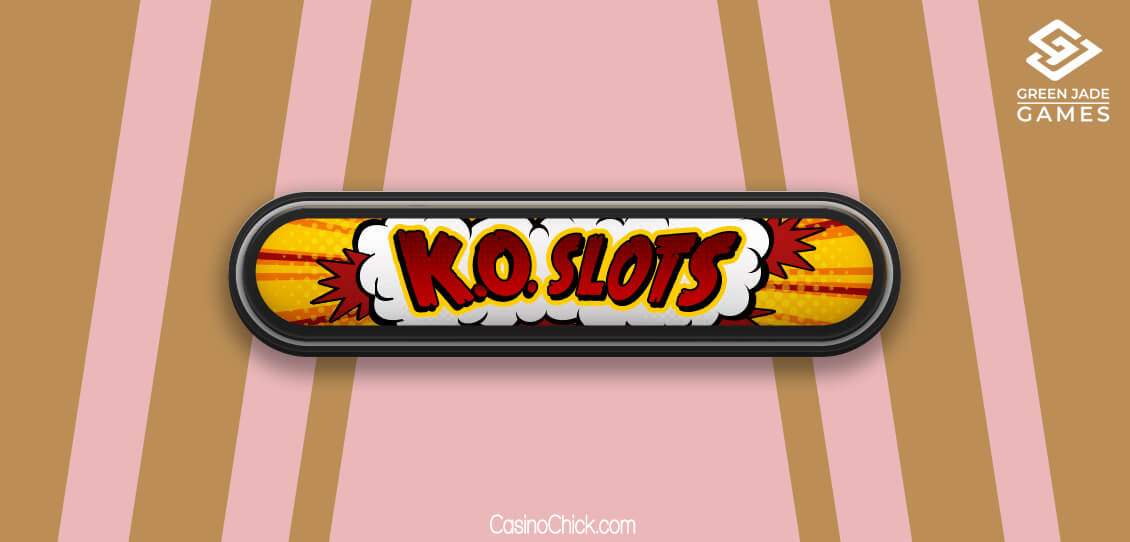 Interestingly, Green Jade Games makes online and K.O. slots, as well as skill-based arcade games. Why arcade games?
Just like everything else, the gaming industry is constantly changing. It's maturing. It's more and more demanding.
New markets are opening, BUT new players are not coming in – those from the younger demographics. It is a clear sign that the industry is missing something that would attract younger people to the slot games.
Arcade games are played by millions of people, slot games are played by a very few. It made sense to come up with something that will fill in the huge gap in the market and join the dots. I personally feel like arcade games are so much more fun! They give players more control, they allow them to use and manifest their skills, to be simply more involved in the game.
And, once again, they are interesting to players because they are something that you don't come across often in the gambling industry.
So far, we've seen genuinely jaw-dropping releases from your studio. One particular was the Hammer of Fortune – the debut release – the first one to feature the K.O. feature. How did you come up with such a feature?
I think that once again, it all comes down to Green Jade aspiring to stand out and create something that a) is original and b) gives our players something extra. I would compare the K.O. feature to an extra life in a game.
 Or a second chance in life if I try to be poetic here 😊
You missed out on a chance to win big? Well, not really if you have enough K.O. smashes that will help you create a winning line. What makes Hammer of Fortune an outstanding game is not only the K.O. feature, it's also the fact that it's a story-telling game.
I feel like that's what gives life to it, that's what will probably surprise anyone who decides to play the game for the first time.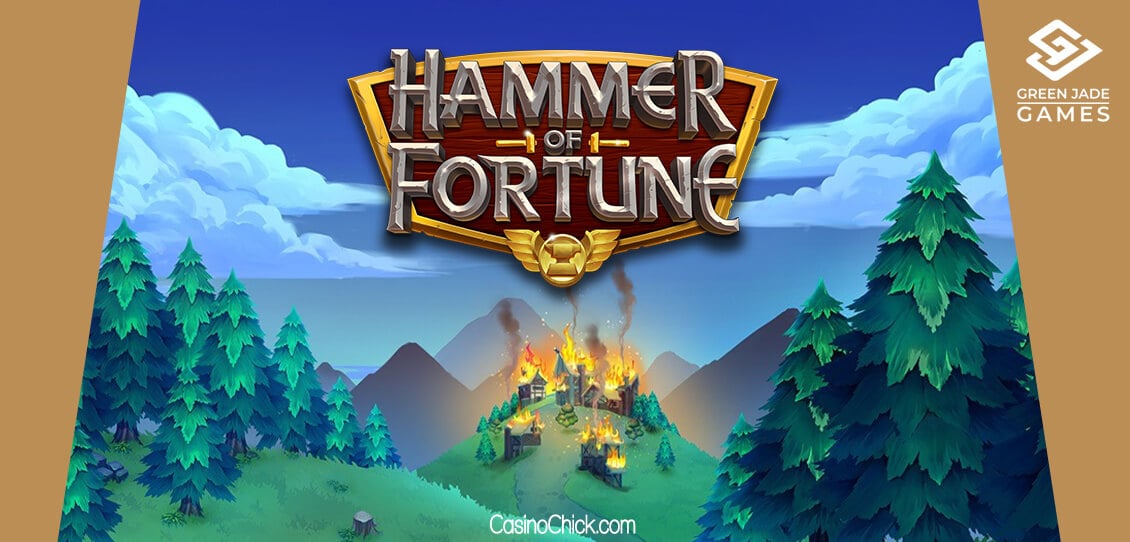 Might we see a possible expansion into other casino game categories like card and dice games?
I won't spoil the surprise by telling you what's coming, all I can say for now is that nothing is off the table.
But no matter what we do, even if we decide to create the most common game that there is, we still need to make sure that it is grounded in creativity and differentiation.
As the Gaming Coordinator at Green Jade Games, your job is mainly tied to the technical aspect of getting games ready for release. In a way, you are responsible for putting the finishing touches before launch. Can you tell us more about the work that you do? 
My main task and goal is to make sure that our games, both the existing and the upcoming ones, are bug-free.
During the process of making a new game, I'm the person who does the most extensive testing and ensures that the games are functioning as expected and they are compliant and ready to enter all markets that we wish to target.
I raise any issues I run into and I chase the people responsible for fixing them to make sure we hit all our deadlines. It requires an eye for detail, a lot of responsibility and being okay with people finding you a bit annoying 😊
Can you tell us more about the importance of technical support and game testing? How does that process work?
It is EXTREMELY important to do proper thorough testing of any game before it goes to production, otherwise you're risking releasing a game that will either not be accepted in some jurisdictions due to not being compliant, or worse – will lead to disappointed players, many raised complaints and cost the company a lot of money.
That's why we put so much importance on this process and we spend great amount of time making sure that what goes to production is a quality, bug-free and overall amazing product.
Are the testing and refinement processes the same for all games, considering you have a miscellaneous portfolio? 
It's the same for all our games. It might sound a bit boring, but I actually enjoy it every single time!
How do you know that the creation is perfect and ready to meet the players?
I would say that as soon as all raised issues have been fixed, all requested changes have been done to our satisfaction.
We at Green Jade are a great team and no matter what your role is and how involved you are in the game making, you don't ever need to feel scared or ashamed to give your feedback. Ben and Jesper always value everyone's opinion and no suggestion goes unheard or unconsidered!
Your portfolio counts over 20 titles, and each release is unique. Is there a game you consider to be your favourite? 
That's a tough one! But I think I'll go with Ra KO, I love the flow, I love the features. The game looks great! And the best part is that our players agree – the game's been performing exceptionally well ever since it launched!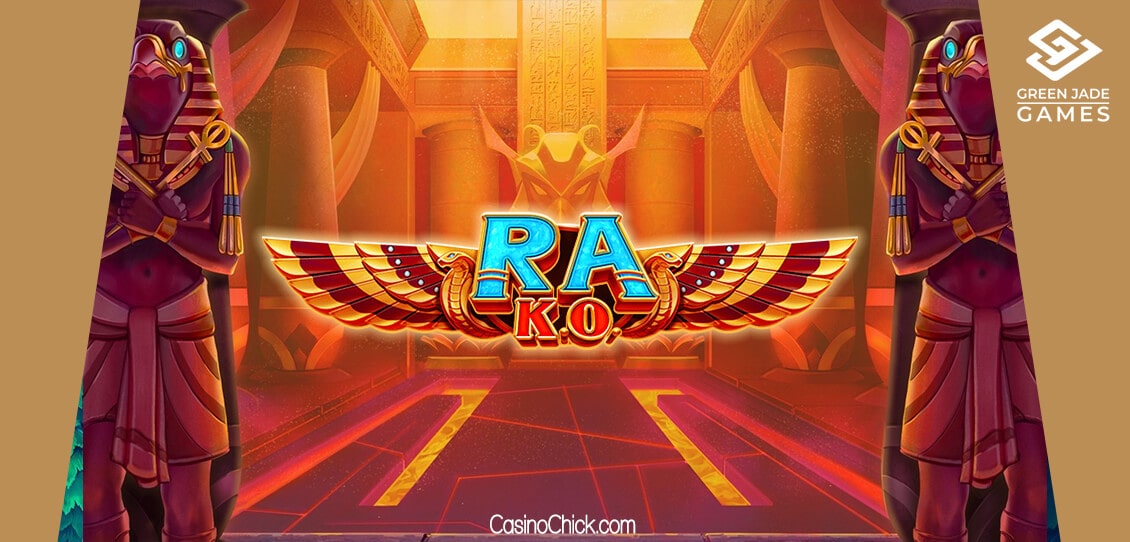 Before joining Green Jade Games as a Gaming Coordinator, you have worked in iGaming for several years, including NetEnt. How have your previous experiences affected your new position at Green Jade Games? 
When I moved to Malta, I knew nothing about… anything iGaming related.
Truth be told, I wasn't even that interested in working in this field. I started as a Game Presenter, dealing BlackJack and Roulette, and I actually really enjoyed it.
And as I was getting to know more and more people from the industry and starting to learn more about games, gambling and everything that comes with it, I began to like it and see my future in the gaming industry. Later on, I got promoted to a Shift Manager. I was never very familiar with slots because my focus was table games, but you would have to be completely oblivious working for NetEnt and not catching something slots related here and there.
Working at NetEnt has given me so much. It's given me experience, knowledge, great memories, friends for life. To this day, I always smile whenever I think of those years spent in the Live Casino, but I'm truly happy I got to move on and join Green Jade. It was without a doubt one of my best decisions!     
As a female-centric website, we focus on the female narrative in modern online gambling. As a woman yourself, can you tell us more about your perspective? How do you view the position of women in iGaming today? 
Unfortunately, I can't say that we live in times where anyone can be whatever they want, stand the same chances, get paid and be valued equally. We are definitely not there yet.
However, I do think that at least one of the doors have opened for everyone – and that is the doors to the iGaming. I don't know the statistics so this opinion is based solely on my observation, but I believe men and women stand equal chances now when pursuing their career in iGaming.
And that is fantastic because it's a field that offers great and exciting jobs and career growth. It's amazing to see so many women working in Igaming and totally smashing it!
Once again, thank you for your time! We loved chatting with you, and we hope to have you here again. Before we conclude, is there anything else you'd like to share with our girl readers?
It was my pleasure! I had so much fun answering these questions and I hope to talk to you again in the future.
To all your girl readers – I hope you never back down from chasing your dreams just because you think you're not good enough.
You're more than enough, you're a woman and that's your superpower!