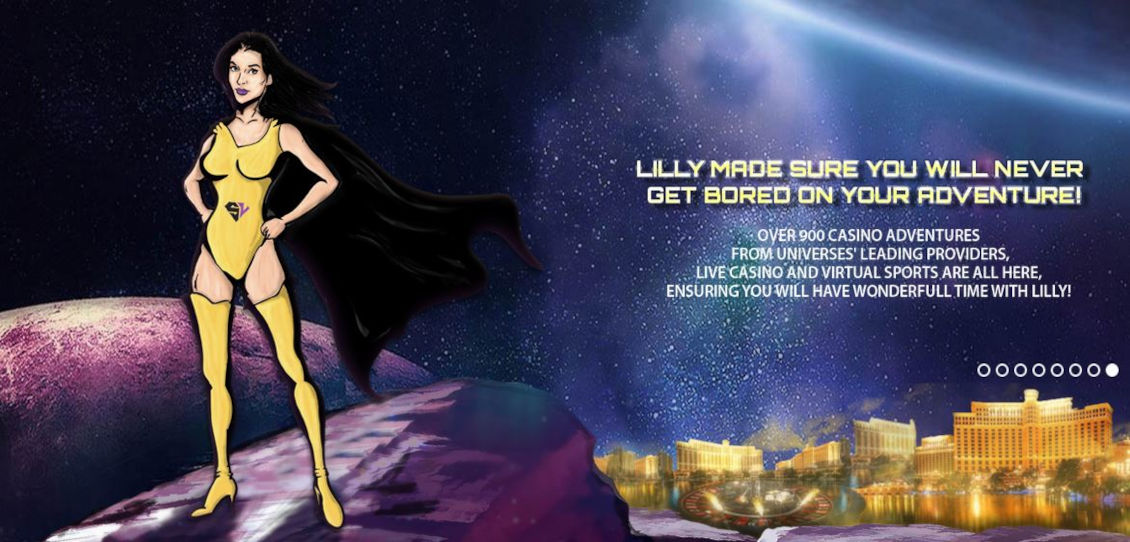 Our chicks, we have a huge announcement for all of you, passionate lady punters.
At Space Lilly Casino, every female gambler who reloads her account daily – wins. The feminine online gaming venue pays back to all the loyal bettors.
To benefit from this glorious bonus, you only need to reload with real money. In return, the galactic online casino for women will crown you with massive prizes.
Loyalty Is Worth It
It is as simple as that – return every day of the week and reload. Do so 7 days in a row to leverage the Space Lilly bonus offer.
Here is all you can win for a 7-day reload frenzy:
1st day – For your first reload in a week, you'll win 20% up to $/€ 200 & 10 wager-free Free Spins.
2nd day – Return & reload the following day to earn the same match bonus plus 20 wager-free bonus rolls.
3rd day – On the third day of reloading, you'll earn 20% up to $/€ 200 & 20 wager-free Free Spins.
4th day – You're halfway through the week now. Celebrate with 20% up to $/€ 200 & 25 wager-free Free Spins.
5th day – On the 5th day of Space Lilly Reload Bonus, you'll get 30 free spins free of wagers. On top of that, the classic 20% up to $/€ 200 will wait for you, too.
6th day – Next up, your sixth reload will bring about 20% up to $/€ 200 and 50 wager-free Free Spins.
7th day – Finally, on the seventh day of faithful reloading, you'll receive 20% up to $/€ 200, of course. As a cherry on top, a whopping 100 wager-free Free Spins will chill in your account. All of them – for you to use!
And that's a wrap!
Simple Space Terms
To qualify for the reload bonus, you need to deposit once per day. 7 days in a row. A single deposit is eligible.
For new players, welcome bonuses come with a 25x rollover (playthrough).
The minimum deposit at Space Lilly Casino totals 20,00 $/€.
The free spins in this campaign are all wager-free.
Please gamble responsibly. Gambling is a form of adult entertainment above all. When the fun stops, you should, too.
All standard terms and conditions apply.
You need to be of the legal age of 18 to participate.
Head over to Space Lilly Casino and register today!