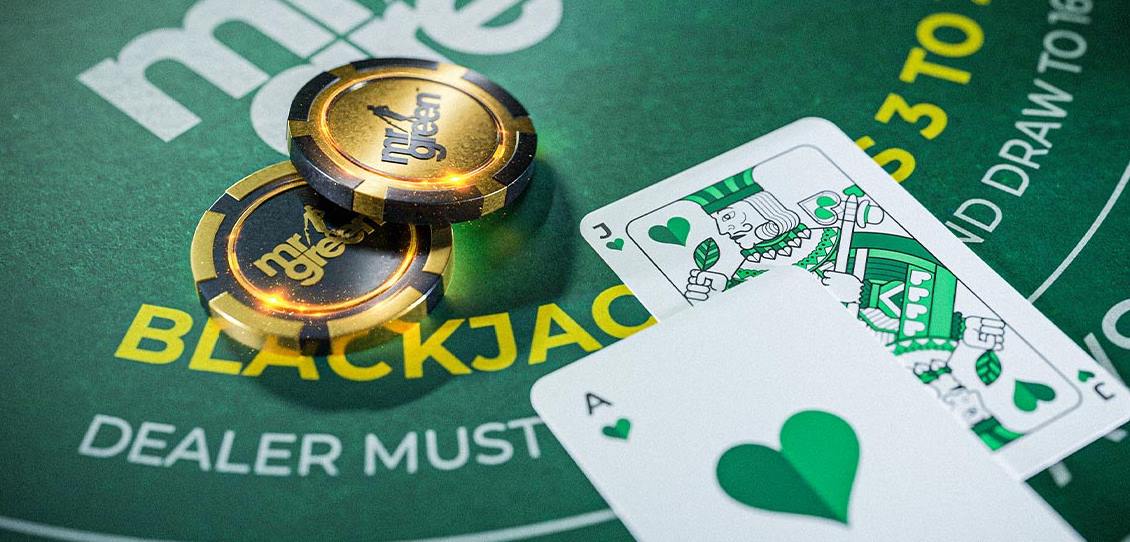 The weekend is ahead of us and you don't have any plans. Here is but a suggestion. What if you played live blackjack games at Mr Green and won cash prizes?
Mr Green Casino is hosting a 3-day promo every weekend from now on – Friday through Sunday. The daily promotional period runs from 19:00 to 23:59 CEST.
Read this blog post to see what games qualify and how to win.
Twenty-One All the Way
This weekend, it is all about live blackjack at Mr Green. The qualifying tables are Vegas Blackjack A, Vegas Blackjack B, Vegas Blackjack C, Vegas Blackjack E, Vegas Blackjack F, and Vegas Blackjack H.
If those sound like your cup of tea, we recommend that you should read the rest of this post.
Mr Green Casino lets random cards drop throughout the gameplay. In translation, the cash prizes come randomly. Here are their values:
€5
€10
€15
€20
€25
€30
€40
€50
And the best thing is – there is no limit to how many cards you can win during one promotional week. However, one player may not occupy more than 2 seats at a table.
A Heads-Up
Other terms concern particular blackjack rules. Firstly, the Betting Behind option is unavailable in the Weekend Blackjack Card promotion. Minimum bets range from table to table so please consult the in-game paytable first.
Use your favourite blackjack strategy, such as the perfect basic strategy to make the best of the gameplay. The Blackjack Cash Cards are just a bonus to your existing wins. Mr Green Casino randomly generates the worth of your cash card prize.
Please gamble responsibly. Gambling is a form of adult entertainment above all. When the fun stops, you should, too.
All standard terms and conditions apply.
You need to be of the legal age of 18 to participate.
Visit Mr Green Casino and play for real today!