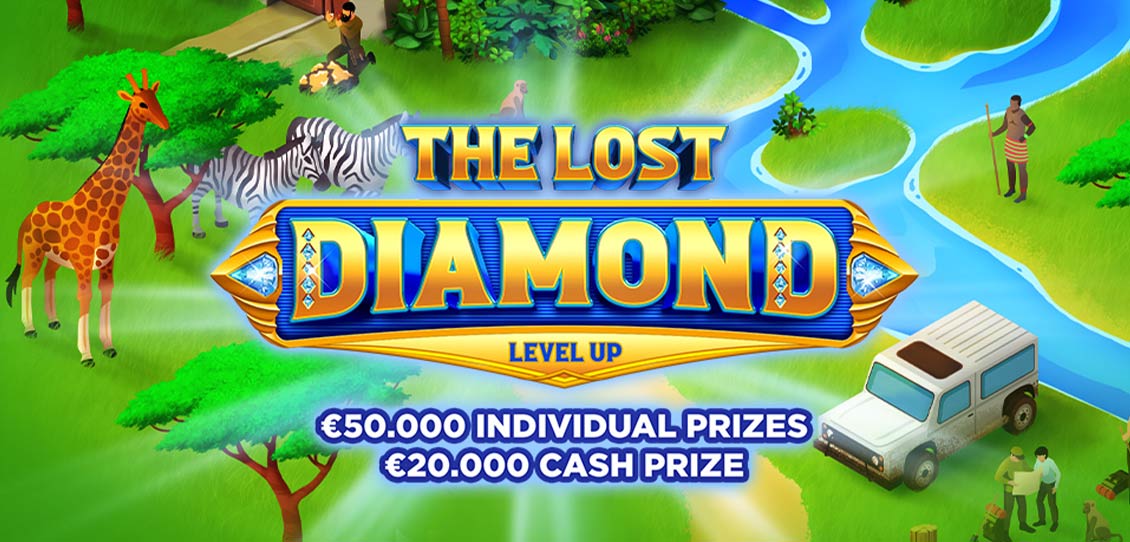 Ladies, it's safari time at BitStarz Casino. Grab a hat, we're going to Africa!
All players who visit BitStarz and wager on games get to collect fantastic prizes on their trek to the 41st level. And what's on the final level? A dashing, wonderful €20,000 cash prize!
Survival of the Fittest
The African savanna is the setting of the newest level up adventure at BitStarz casino. For those uninformed, a level up adventure is a type of level up promotion where players collect prizes when leveling up at the casino.
To level up, you only need to play casino games and wager – any game from the BitStarz lobby does the trick.
In other words, you have an exclusive chance play your favourite casino games and collect prizes.
The prizes that you might collect along the way include various merchandise products and even cash. But wait, the best thing awaits at the end of the road.
Level 41
The Lost Diamond level up adventure has 41 levels. At first, you get some random small gifts, and then slowly, the gifts become better and better. But the final level, the one peak that's hardest to conquer, brings the ultimate gift – the €20,000 cash prize.
That's right folks, whoever gets to the 41st level gets 20k in cash!
And here's the thing: every player that reaches the last level gets the prize. In previous level up challenges, only the first player who got there received the prize, but BitStarz was feeling generous and decided to expand the offer.
The deal started on March 27 and will last up to May 12, 2023.
Visit BitStarz Casino and enjoy fantastic casino prizes while playing your favourite casino games.
Please play responsibly.