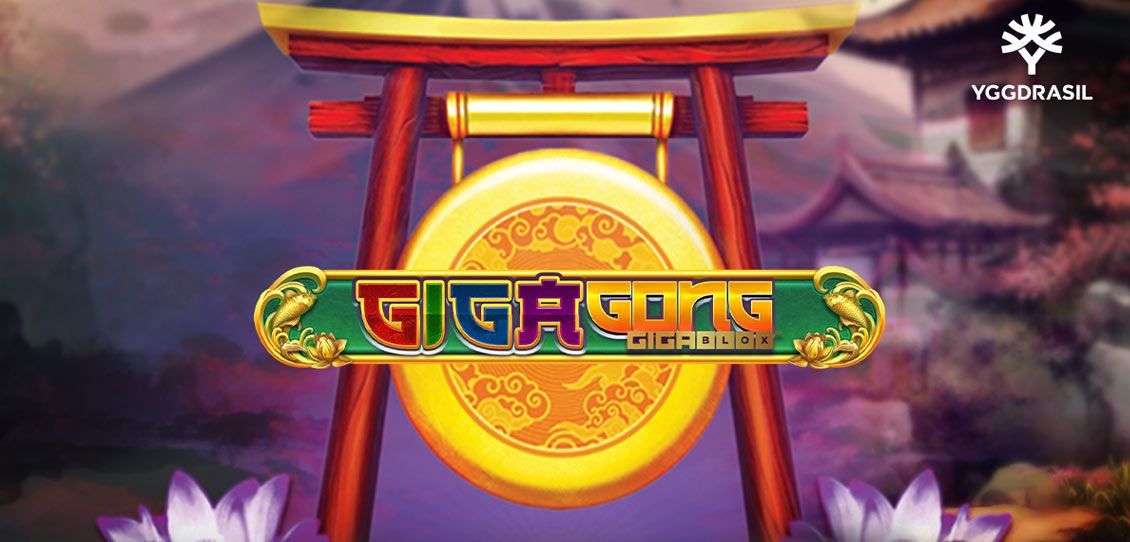 Yggdrasil's GigaBlox mechanics are back! The leading iGaming provider has expanded its library of Gigablox slots with the latest instalment. The new game is an Asian slot titled GigaGong GigaBlox, and it's a fantastic new game that you should check out.
Asian Gong Gongs
The game that Yggdrasil Gaming launched is an Asian-themed video game, meaning you can expect lots of red hues and gold coins. In fact, the game is set in a beautiful garden with lotus flowers and a pond.
On the grid, you shall encounter card royals, yins and yangs, golden coins, and many other traditional symbols representing the Chinese culture.
However, besides the visuals, GigaGong GigaBlox packs an entirely different punch in the technical department.
When you open the game, you'll load a base game that can feature colossal icons. This is, after all, a Gigablox game. The giga part in the game is the Giga Symbols use, which can appear as 1×1, 2×2, 3×3, or 4×4. Even Wilds appear this big!
GigaGong game features free spins and multipliers embodied through the gong which is a multiplier meter collecting multipliers during features.
More Info
This is not the last Asian game from Yggdrasil, and we definitely look forward to seeing more games from the provider in the future. Moreover, Yggdrasil is a big fan of Asian slots, and the first-ever Gigablox game was an Asian game – the Japanese influence is unmistakeable!
Here's what the Chief Gaming Officer at Yggdrasil, Mark McGinley, had to say about the game:
"There's a lot of excitement surrounding this release and GigaGong GigaBlox is another fantastic example of what our game team can produce, with a great theme, maths and features."
"The GigaBlox mechanic has quickly become a true staple of Yggdrasil's arsenal, offering great win potential, and combined with Super Wilds and the global gong multipliers this creates a truly special slot."
You can check out other Asian-themed video slots right here at CasinoChick or visit them via your favourite online casino. In the meantime, stay tuned for more info and updates from Yggdrasil and your other favourite game-makers!