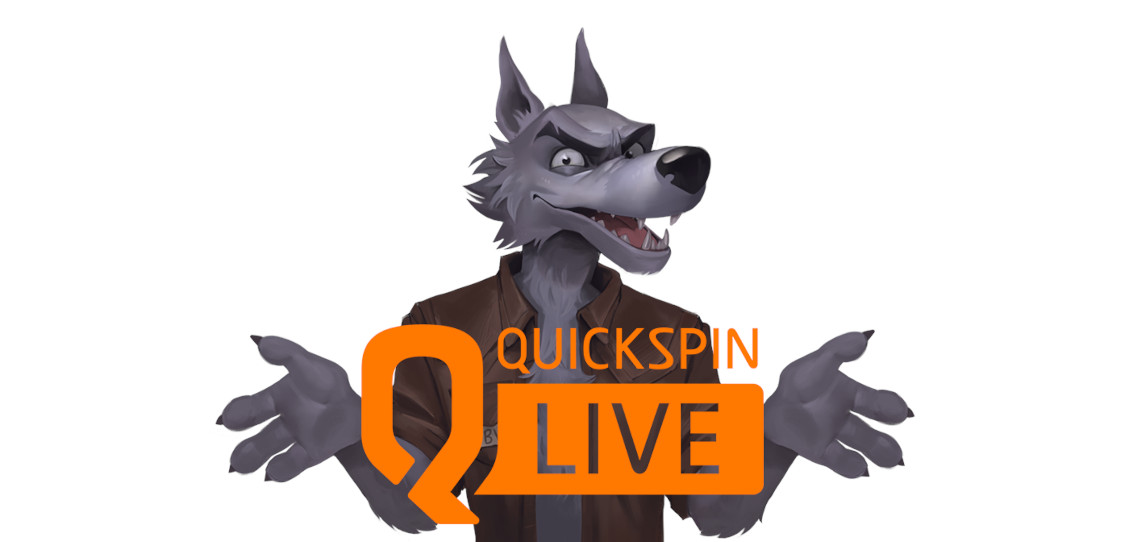 Quickspin is going into live mode! From now on, the innovative game producer will be known as a producer of live casino games, thanks to its expansion into the live dealer niche via Quickspin live. Read on to learn more about the exciting Quickspin Live!
Quickspin Live Mode Activated
You know how much we love Quickspin slots here at Casino Chick. We think they are a perfect mesh of quality and innovation, and they are exceptionally fun to play with. But guess what: slots won't be the only games we play from Quickspin for much longer.
Quickspin recently announced plans to launch Quickspin Live, a branch of Quickspin specializing in the release and development of live casino content.
That's right – Quickspin is entering the live casino space, meaning it is expanding its current portfolio made up of solely slots.
But worry not, the two will be kept separate. New live dealer releases will feature Quickspin Live, whereas slots will still appear under Quickspin Slots.
The announcement was a surprise for many, but a pleasant one. As you might know, the company is part of the Playtech group, so expanding the portfolio by entering the live field is a natural step for the aspiring studio.
Big Bad Wolf Live as Debut Release
We don't have a date for the official debut live dealer game by Quickspin, but we do have a name. The first Quickspin live dealer game is Big Bad Wolf Live. The game is set to be built on the legendary Big Bad Wolf online slot, a very popular release with a devoted fanbase worldwide.
The live dealer release will launch towards the end of June, which is still pretty far away. Regardless, there is no doubt the release will instantly garner appreciation. Save the date!
But where to find it? Well, considering Quickspin is a part of the Playtech brand, the live game will appear on the Playtech Live platform. All casinos that have integrated Playtech live dealer games will include Big Bad Wolf Live in their offering. The official Quickspin announcement mentions plans to release one live dealer game per quarter.
Stay tuned for more updates and info about Quickspin live!