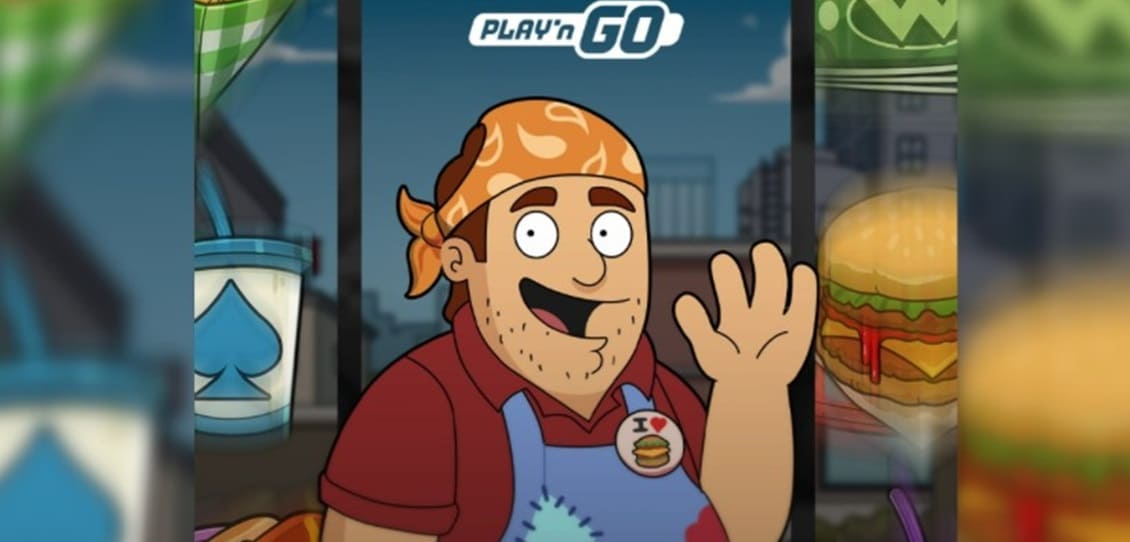 Are you ready to sink your teeth into the latest release from Play'n GO? Everybody knows that Fat Frankie serves the best food in town, but he's looking to put his name on the culinary map. Players can help him by showing that his Food Truck has what it takes. Orders, tips, reviews are the keys to success.
Sounds like a piece of cake, right?
Meet Fat Frankie
This is Play'n GO's another go at the comedy genre, following the success of titles like Tales of Asgard: Freya's Wedding. Fat Frankies is another humorous game in their ever-growing diverse portfolio.
Fat Frankies features a strong narrative, allowing players to have a clear goal in their mind from the get-go. The aim of the game is to build up Frankie's reputation as having the best food truck in town. There are four ways to do this through the four features that are triggered in the Bonus Rounds.
Extra Features
One of those ways is with Burger Bonanza, where Burgers stick to the reels and reward a re-spin. This goes on until no more burgers land on the reels, then the prize money will payout.
Flip the Tip is another feature that awards players with three coins which they flip into a tip jar. If the coin falls into the jar it will increase the Multiplier. If the coin doesn't make it into the jar, the player losses the coin. However, should they get the next coin into the jar, they'll get that coin back on their three. The round is over when the player reaches the max Multiplier or loses all three coins.
Moving on, there are also Greasy Wilds that show an animated Frankie appearing and spilling grease all over the reels. This leads to there being one to five Wild reels on the grid.
Last, but not least, we have the Five Star Free Spins. Each time the Five Star symbol lands on the reels it increases the Win Multiplier and adds two extra spins.
Fat Frankies slot will definitely leave you hungry for more!