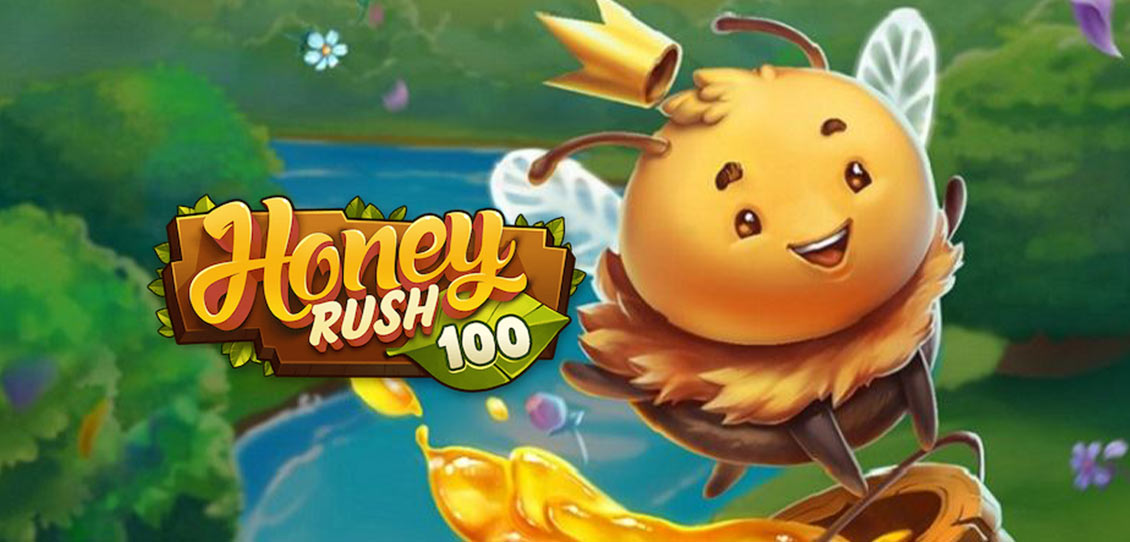 Play'n GO has a brand-new casino game out there, and it doesn't get sweeter than this! Honey Rush 100 is a sugary grid slot with a lot of potential and a cool layout, a perfect combo for all players who enjoy casual gambling games. Read on to learn what the new game is all about and where to find it.
The Second Rush
Honey Rush 100 is not the first honey-themed video slot from Play'n GO's headquarters. In fact, it's the second, as this is the sequel to the Honey Rush slot from 2019. Both video slot releases are grid slots, meaning there are no winning ways, just the grid where you collect winning clusters.
The cluster slot is among the many cluster grid slots in Play'n GO's arsenal, but few go to be as cute and sweet as this one. Honey Rush 100's entirety plays out on a hexagonal grid where the goal is to collect at least 5 matching icons to strike a win. Diamonds, Flowers, and Honey are the game's focus with Random Wilds sprinkled everywhere to boost gameplay.
In special game features you'll find Sticky Wilds, a fan-favourite when it comes to grid slots. There are also Multipliers, don't worry. The crux of the game revolves around the Overcharge Meter that's tied to Multipliers on the grid.
Sweet Tooth
For Play'n GO, the sequel is a very important release. Play'n GO Head of Game Retention, George Olekszy said that he considers Honey Rush 100 to represent 'what a true sequel should be'. Those are big words, especially considering what kind of powerhouses Play'n GO has in its arsenal. Regardless, he added, "This slot builds on everything that made the original slot great and amps everything up to 100 in terms of both presentation and features. The Drone Colony abilities, coupled with the Overcharge Metre and powerful x3 Multiplier gives players plenty of opportunities for big prizes."
You can play the game – as well as the original slot – in every licenced Play'n GO casino. We recommend going through our list of recommendations to find the best Play' n GO online casino.
Stay tuned for more info and updates about the company and new Play'n GO casino games.