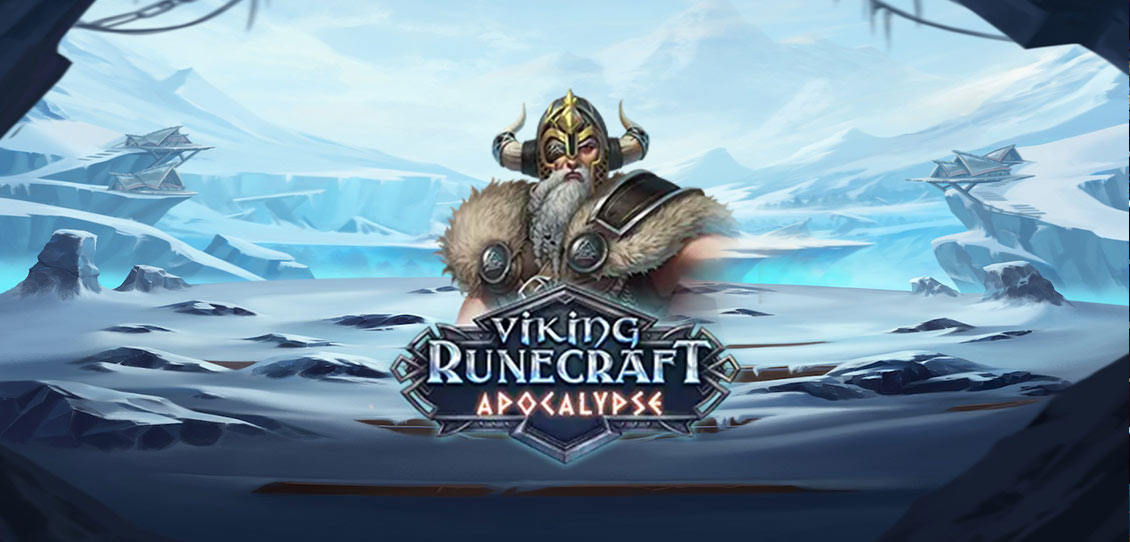 Viking Runecraft Apocalypse by Play'n GO is out! The Swedish iGaming producer has made a fantastic new release with that mirrors the previous Viking Runecraft release.
This time, we are talking about Loki, and the treacherous god has once again switched sides. Watch out Asgard, Loki's coming for you!
Asgard Defence
The point of the game and the entire story revolves around the defence of the realm and you are helping Asgardians fight off Loki and his forces.  But don't worry, you are not fighting alone – the Norse gods Freya, Heimdall, Thor and Odin will join you too.
The game is a cascading wins game, meaning you achieve wins by making winning sequences which are then removed from the grid in the hope of launching other wins. The cascade continues until you are left without any further options to form a win. At the start of the round, you will see a 7×7 grid in the middle of the battlefield.
It's a feature-filled release, meaning Play'n GO introduced several quite fancy features to boost the gameplay. You will surely have fun exploring the many boosters such as Gifts of Gods, Free Spins, and others.
High Praise
The original Viking Runecraft slot was hugely popular, and there's no doubt the new game will be equally popular among the fans. Here's what the Head of Game Retention at Play'n GO, George Olekszy said about the new release.
"It's always an exciting time releasing a brand-new IP, but it can be even more thrilling to expand on one that has already captivated audiences across the globe." He continued, "games like Viking Runecraft Apocalypse perfectly represent our goals for each one of our titles. A carefully crafted narrative, alongside some really enjoyable and feature-rich gameplay, are things we strive for with every title we release."
You can play Viking Runecraft Apocalypse at every Play'n GO casino on the internet for real money (and for free). Cheers!