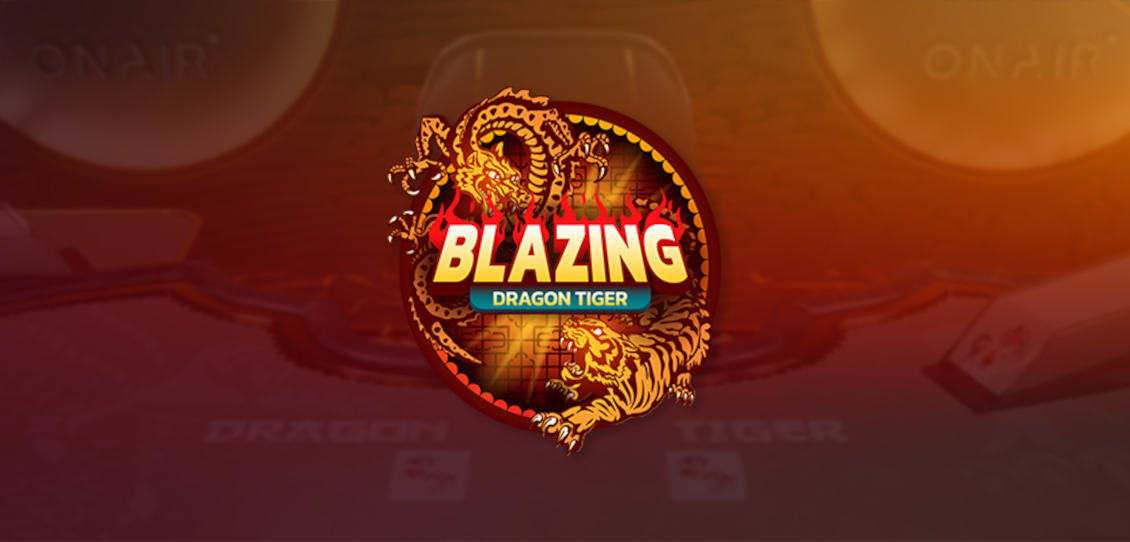 Live casino fans, rejoice! There is a brand-new live casino game in town, and it belongs to none other than OnAir. OnAir is a rising star in live casino circles that currently supplies Games Global casinos with live content. The OnAir portfolio may be small, but it's high-quality – as evidenced by the new Blazing Dragon Tiger.
Dragon Tiger Live
It may be cold outside, but this January, OnAir Entertainment proved that we can be hot even during the winter. Things are heating up thanks to the fantastic new release called Blazing Dragon Tiger, a remarkable new Dragon Tiger table playable in real-time.
With this new release, players get a chance to watch 4k broadcasts of high-end OnAir Dragon Tiger action and wager on the Dragon and Tiger hands.
The rules of the game are simple – just watch the game, try to predict which hand (Dragon or Tiger) will be the winning one – or perhaps a Tie – and wager on it. If you are correct, you win, and if not, you don't. Simple as that.
Dragon Tiger is a very popular Asian gambling game widespread across Asia. However, European casinos have only recently begun exploring Asian gambling games on a larger scale, so we are quite excited about this new addition.
If you want to try out Dragon Tiger in live mode, be sure to give Blazing Dragon Tiger a go at your favourite casino online.
Other OnAir Games to Check Out
Besides Blazing Dragon Tiger Live, OnAir Entertainment can boast a couple of other premium live dealer releases         . Amongst the most popular OnAir games that you can play at Games Global casinos are Standard Blackjack and Standard Roulette, Auto Roulette, Speed Roulette, Eclipse Blackjack™, Card Matchup, and Lotus Speed Baccarat™.
If smooth gameplay, crisp graphics, and exclusive content are something you're into, be sure to check out OnAir Entertainment's live games.
Stay tuned for more releases and exciting news from Games Global and OnAir with Casino Chick!