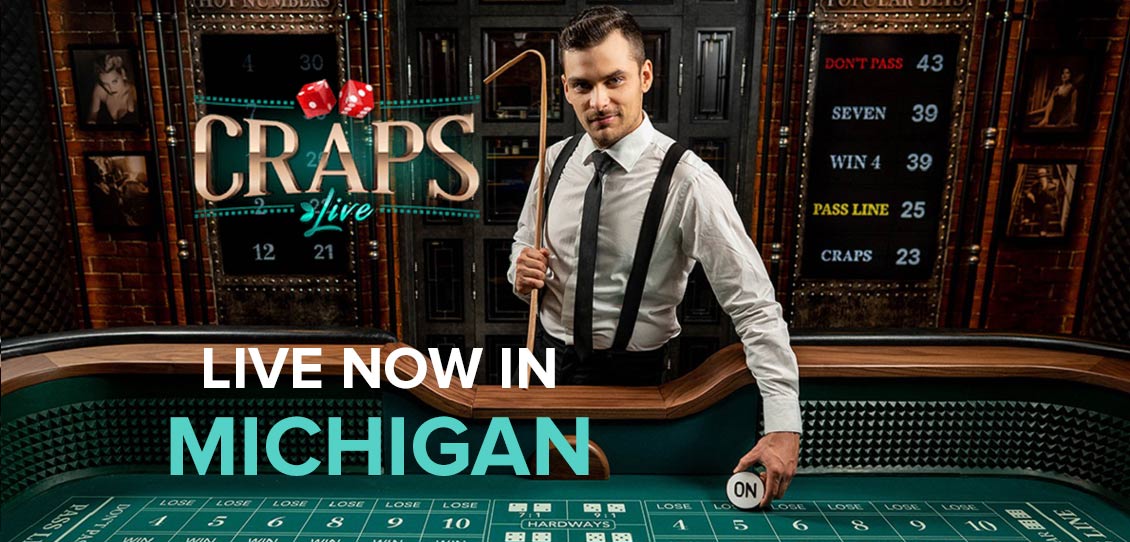 Michigan rolled out Evolution Live Craps, officially becoming the fourth US state to offer the live dealer craps game to punters state-wide.
Last year, Evolution announced that both Pennsylvania and New Jersey have rolled out the game, while EU casinos got the chance to offer Live Craps to the players two years before that.
Live in Michigan
Players living in Michigan and playing at US online casinos in the state can now visit their favourite gambling sites and look for Live Craps in the lobby! The amazing game producer has announced that Live Craps have finally reached the state of Michigan, meaning all Evolution casinos working in the state can offer the game to their players.
Other American states that have added Live Craps to their list of approved Evo live games include Pennsylvania and New Jersey.
The live table officially launched in 2020, and int eh past few years, has gotten a lot of attention from the players worldwide. From now on, you can also enjoy the game at top Michigan states, and we hope more US states are to follow suit.
Speakeasy Craps
Releasing Live Craps for wider audiences was a major challenge for Evolution. The main obstacle was finding a way to translate this inherently social gambling game to online casino terms, a feat that proved to have many twists and turns along the years. Vivo Gaming also did it, but there haven't been many other attempts to do that again.
Therefore, having the live craps table in your favourite gambling casino is a big success, especially decked in speakeasy décor.
Jeff Millar, Chief Commercial Officer, North America at Evolution said they are "so proud that this game was the very first online Live Craps game in the industry." Millar also reiterated that every launch so far has been a landmark moment, without a doubt referring to the fact that craps is not an easy game to move to online terms.
"Craps is such an iconic game with a long and colorful history in the US. Our Live Craps captures all the excitement of a traditional Craps table, along with the atmosphere of the speakeasy era. I'm confident that players in Michigan will love our Live Craps."