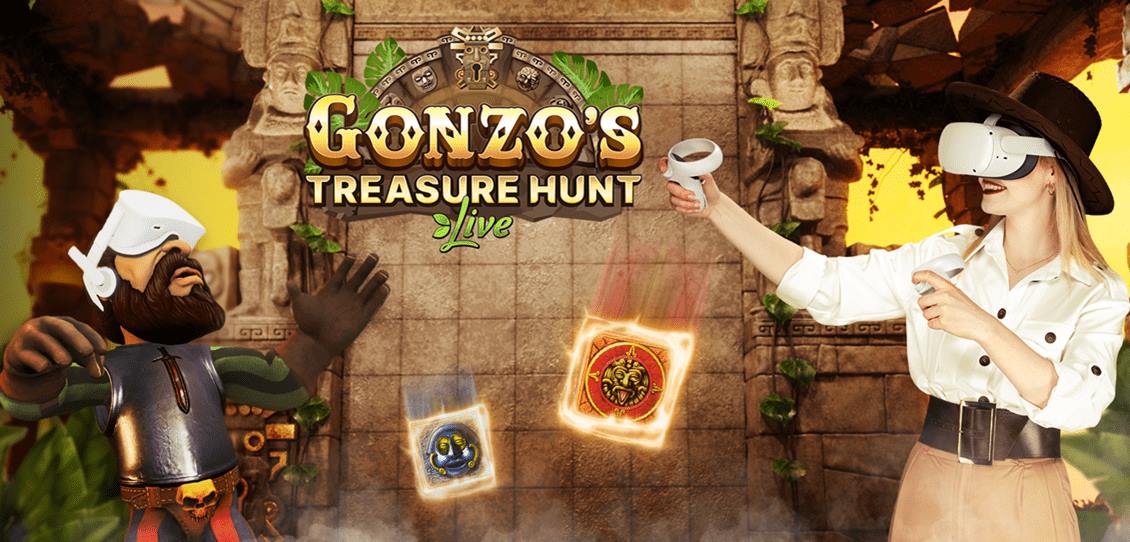 The world's biggest live casino company Evolution is famous for its innovative, unique approach to business. This time, Evolution is blending the live dealer world with Virtual Reality (VR). In that sense, the Latvian live dealer supplier is launching Gonzo's Treasure Hunt Live in VR. Read more below.
Breaking Multi-Level Grounds
After this launch, the new game becomes the first online game show with the VR mode. The cutting-edge casino title is a live game and slot hybrid with immense potential. As such, it comes as no surprise that it now features another accessory.
Thanks to Evolution's state-of-the-art technology, players can now enjoy the game through their VR headers and controllers.
Immerse yourself in the 3D world of Gonzo with crazy good graphics and hyper-realistic animations. There is also a real dealer, as well as Gonzo as the main character.
Gonzo's Treasure Hunt drew inspiration from NetEnt's award-winning video slot from 2013. The original slot is playable across a 5×3 reel grid whereas the live hybrid's grid has 70 positions. Similar to the bandit's mechanic, the rocks on the grid in the Treasure Hunt explode due to the avalanche feature.
The Perfect Blend
Look to land winning combos on the huge rock board behind the dealer. The host of the show is there to entertain you and comment on the current results. From time to time, a lively Gonzo will appear, making the game even more social.
Here's what the officials had to say about the new VR game.
Todd Haushalter, Chief Product Officer at Evolution, proudly spoke about Gonzo's Treasure Hunt VR.
"This is our first product that combines the best of NetEnt with Evolution. I've been excited to work with the amazing NetEnt intellectual property since the acquisition was announced and we are starting by taking the most famous character in slots and bringing him to live casino."
Visit any Evolution live casino to play the new release of the interactive casino title.