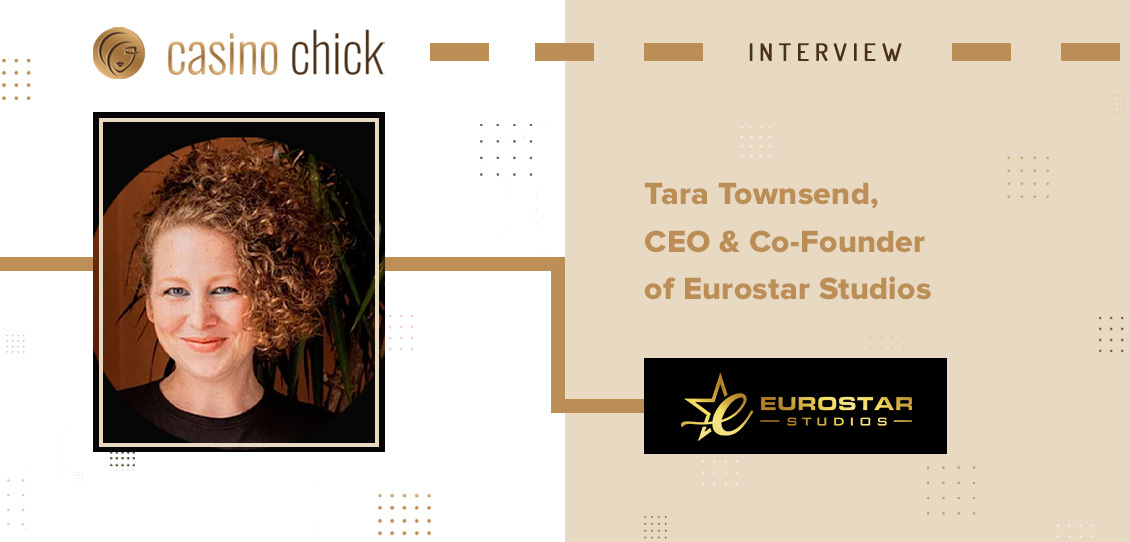 CasinoChick is devoted to both delivering top-notch content for female gamblers and acknowledging rising stars of the industry.
In today's piece, we are looking at Eurostar Studios, who has collaborated with Microgaming on two branded online slot releases:  deadmau5 and Burlesque by Dita.
Aiming to let you in on how their slots are made, Chick has spoken to Eurostar's CEO & Co-founder Tara Townsend. Enjoy our exclusive interview below!
Hello, Tara! Welcome to CasinoChick, a female-centric online casino hub. How about we start this chat with a brief introduction of your company to our readers?
Thanks so much for this opportunity. Eurostar Studios was founded in January of 2020 to create games for the online market that have the appeal and artistry of top-tier land-based casino games. We combine iconic brands and celebrities with our distinctive art style, to produce eye-catching and unique games.
Your company's motto is, "Not just another game studio". What makes Eurostar stand out?
At the helm of Eurostar's gaming execution is my business partner, Eurostar's Chief Gaming Officer, Jerry Seelig, who has designed over 1,000 games and authored over 100 patents. His creative vision is the driving force of Eurostar, and his all-star team of artists, animators, and audio engineers bring his vivid ideas to life. Jerry's experience across real money games, iGaming, social casino, and VLTs comes into play as he crafts each of our products.
The other part of the Eurostar equation is my focus on partnerships, distribution, brand licensing and marketing. From blockchain to social games and nearly everything in between, I have licensed 100+ brands across TV, film, music, consumer products, and celebrities for in-game integrations. I also live in California, which makes it easy for me to keep my finger on the pulse and keep the fresh ideas coming.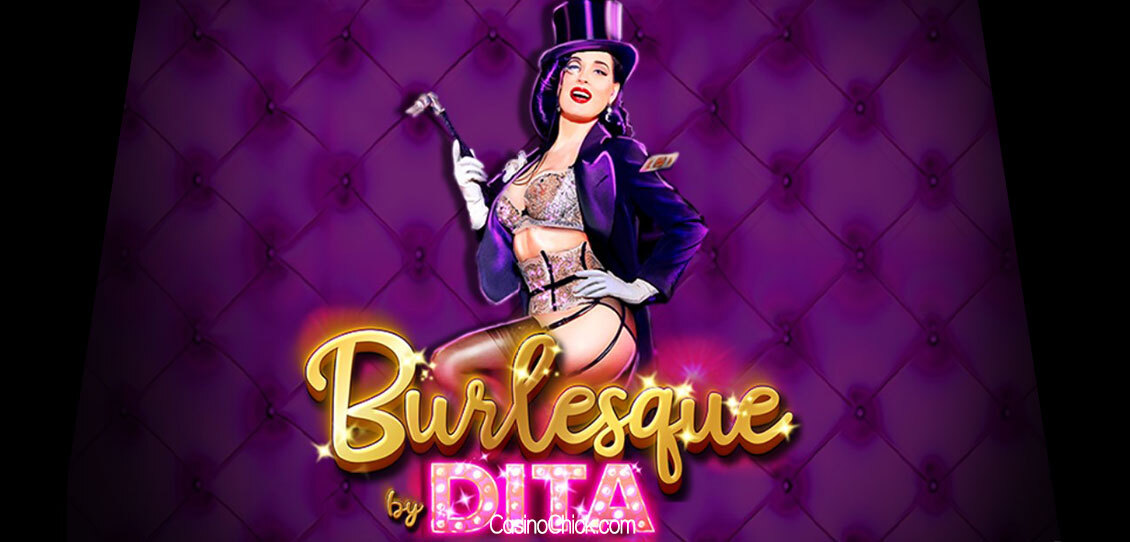 Eurostar has recently developed Burlesque by Dita slot. Could you tell us more about the development of this titillating casino game?
Eurostar Studios seeks out genre-defining artists and IP for our games, and Dita Von Teese reigns supreme as burlesque's universally acknowledged figurehead.
To translate the sensual jubilance of the best-ever burlesque show in history, a game engine with massive depth was required so we could delve deeply into characters, costumes, and set pieces.
Each of the Dita symbols was based on a stunning look she styled for the stage – and was selected after reviewing hundreds and hundreds of photographs in her archive.
The game also features four different free spin modes in addition to the base game, so we were able to transport players to five different performance venues – each inspired by an iconic location where Dita has taken the stage.
It was a pleasure having Dita involved throughout the process, and her voiceover performance adds such richness to the gameplay.
We are certain that fans will feel Dita's signature style embodied in every symbol, and for those who have not yet seen her show, they can rest assured that they will have the best seats in the house to take the Queen of Burlesque for a spin!
Burlesque by Dita was made as collaboration between Eurostar Studios and Aurum Signature Studios. What role did you each play in the development?
Eurostar collaborated with Microgaming for the exclusive development and distribution of the Dita Von Teese online slot, as we had also done with our deadmau5 online slot. Eurostar signed the licences and created the art, animation, and sounds, while Aurum Signature Studios implemented our assets and oversaw all production elements from translation and QA to certification. It was a great to match our front-end designs with their back-end expertise and we were able to bring our games to market in record time.   
In 2020, the long-anticipated deadmau5 slot launched. Could you tell us more about how it was working with Joel Thomas Zimmerman aka deadmau5?
For our deadmau5 slot, we knew we needed to capture the spirit and energy of being at a deadmau5 show, so we kicked off the collaboration process at the source – with a trip to the house of the mau5, outside Toronto. There, we gained a deeper understanding of Joel's style and creative process. We discussed many approaches and game concepts while getting to know the creative genius behind the mau5 head. We listened as he tinkered in his in-house recording studio and watched as he displayed hand-drawn 3D visuals in his design lab.
We wanted to create a game that made players feel like they were at a deadmau5 show – with whimsical-yet-stunning graphics displayed above a pulsating crowd, dancing to his biggest hits. We used our specialized graphic techniques, animations, and special effects to add depth and impact to the game, which was only heightened by our extraordinary 128bpm custom sound package. 
Two of deadmau5's biggest hits are included in the game: "Monophobia" was selected for the base game track due to its hypnotic melody, and "4ware" was selected for the free spins, to bring its electric energy. The full product is an audio-visual experience that, much like deadmau5, breaks boundaries and expresses a unique point of view.
Speaking of Deadmau5, the video slot is loaded with bonus features such as Cube Scatters and Rolling Reels™. The Burlesque by Dita slot also has a feather-revealing multiplier bonus in the Queen of Burlesque free spin as well as a Wild Party feature in the Moulin Rich free spin. How did you come up with these features? Do you intend on keeping the bonuses in upcoming games, too?
Jerry Seelig, has experience spanning real money gaming and social gaming in America and iGaming in Europe. In addition to his 137 patents acquired by IGT, he has also created many unique gameplay methods widely adopted by the market today. There is no end to his creativity, and we look forward to designing more interesting mechanics in the future.
Designing slots for Microgaming must be a challenging task. Where do you draw inspiration from for such vibrant games?
Our inspiration often starts with the brand or the theme, but it is our internal motivation to create the best possible visual presentation that drives us. We are guided by our belief in sophisticated simplicity, architecting experiences that are easy to enjoy, using refined designs that include only the right bells and whistles.
What's it like to create branded slots? Do you think that branded online slots are slowly taking over iGaming?
With the amount of content being released each week, it would be difficult for branded slots to take over iGaming in terms of sheer volume. However, when it comes to capturing a player's attention, and leveraging existing affinity, a licensed brand helps considerably.
We are incredibly thoughtful about the brands we approach and sign, and given my experience with licensing, are in a unique position of having direct access to talent that is quite uncommon for an independent studio.
From conversation to contract, and from initial asset review to final approval, there is a lot of additional work that goes into bringing a branded game to market – and this work can often double when you include licensed music. For game studios focused simply on quantity, the additional work and financial investment of a brand may not make sense on their roadmap.
For us, however, the difficulty in creating captivating casino products with fresh brands is the barrier to enter our independent studio's premium niche. It is our curating eye and a knack for forging unique collaborations within the licensing space that enable us to take brands in new directions to create incredible games.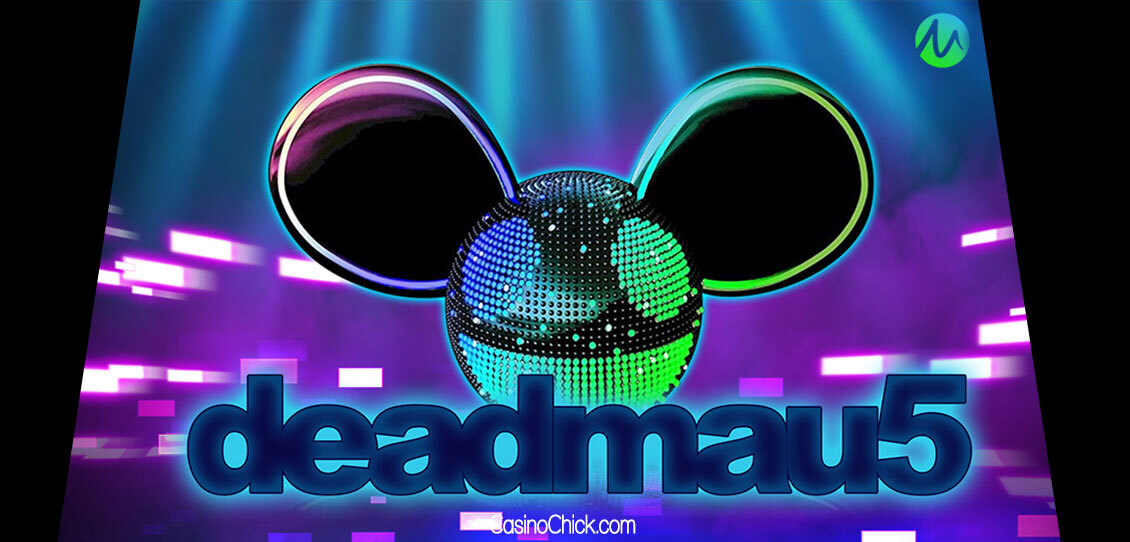 Do you think branded titles have downsides? Is it challenging to balance the brand's identity with the game's own concepts?
There are certainly some brands that may not make a great casino game or may have a limited geographic or demographic reach, so of course the first step to consider is if a brand makes sense. Does it have a big enough appeal? Will it make for a fun player experience? What other elements does the brand have? From there, we immerse ourselves in the world of that brand or celebrity – spending a day with deamau5 listening to music or lighting Dita's candle with her signature fragrance (Scandalwood) while reviewing archival photographs and video footage.
Armed with a deep understanding of the brand, we then get to task on turning the assets and identity of that brand or celebrity into a game. Because we take our research and design so seriously and can translate a brand so authentically into a slot product, we often find that our approval meetings are seamless, with licensors happy to approve assets as is!
After Burlesque by Dita wows the crowds, what's next? What's on the Eurostar Studios' agenda for the rest of 2021 (and onwards)?
We can't wait to catch a deadmau5 set in Vegas or Miami this fall and are thrilled to be attending shows of Dita's Glamonatrix tour in Europe this spring! As for games, we have several exciting brands on our roster that we hope will delight players across slots and other casino genres as well. Stay tuned!
Finally, do you have a message for our female audience?
Casino chicks support casino chicks! Follow your passion, and if that passion leads you into the world of iGaming, then feel free to hit me up [email protected].
Thank you for taking the time to share your thoughts with our readers. We hope to chat with you sometime soon!