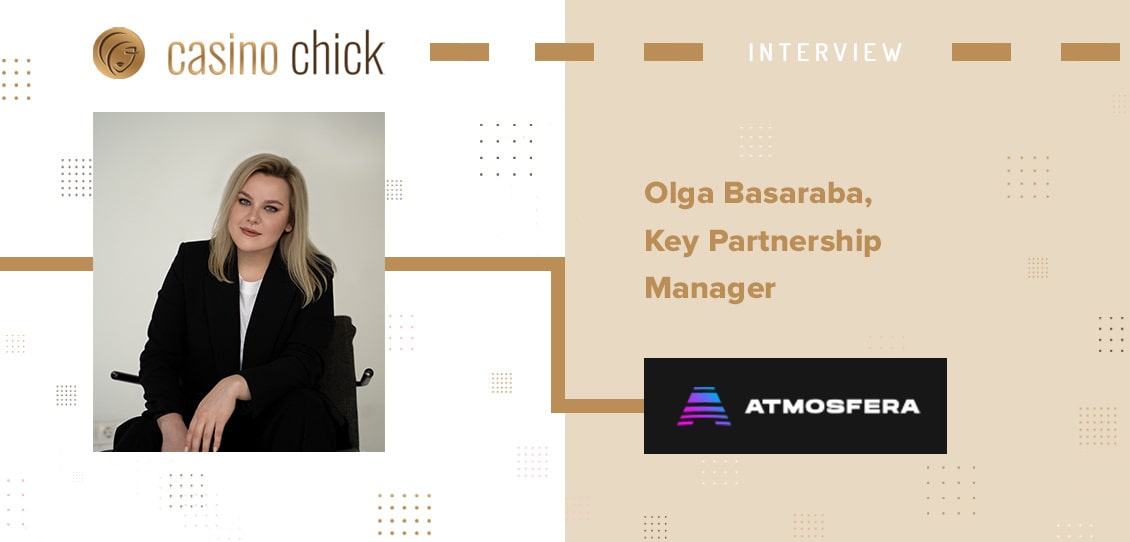 Did you know that the phrase "the sky's the limit" comes from poker? Well, it seems that the Russian live game developer ATMOSFERA does not exactly agree with that.  According to them, the sky is not the limit for your entertainment. What is, you may ask? Well, we hope to provide an answer to that question – and many others – in our exclusive interview with ATMOSFERA.
Our guest is Olga Basaraba, ATMOSFERA's Key Partnership Manager. She kindly introduced her company to our readers, talked about their goals, awesome games, and plans for the future.
Ladies, we present ATMOSFERA, the next big thing in live casino gaming.
Hello Olga, and welcome to Casino Chick! We are beyond excited to finally have a chance to chat with you, so thank you for taking the time to do this. Shall we start with a brief introduction? Can you tell us a bit about yourself?
Hi, I'm also excited, thank you too for your time and opportunity to share my thoughts and experience. I hope everyone will find something relatable and useful in my answers.
I have been working at ATMOSFERA as a Key Partnership Manager in the business development department for over 2 years, practically from the very beginning. Previously, worked with casino operators as affiliate and marketing manager. I'm an outgoing person who loves seeing positive aspects in everything even though I'm into horror movies =)  
Also I study foreign languages, I'm Ukrainian, so it's my native tongue plus 5 others.
Tell us a bit about the company. Who is ATMOSFERA?
ATMOSFERA is people who are gathered to create forward-looking live casino games. Our big team is located in different countries that makes it international and full of different points of view and experience. We aim to build cutting-edge gaming products by sustaining an innovative, continual development to ensure the highest entertainment value and genuine player loyalty.  
What makes ATMOSFERA so unique? In other words, what is it that you offer to the players that they cannot get anywhere else?
First of all our team is young and ambitious therefore we strive to make our product modern, fresh and suitable for demanding players. On top of it we built our own studios with state of the art technology. You can expect best game presenters and HD quality broadcast transmitted to any corner of the globe. From a business point of view we take to heart any issue that might appear along the road and try to be available 24/7 to assist with any matter. In addition we actualize offers for our partners to be the best on the market.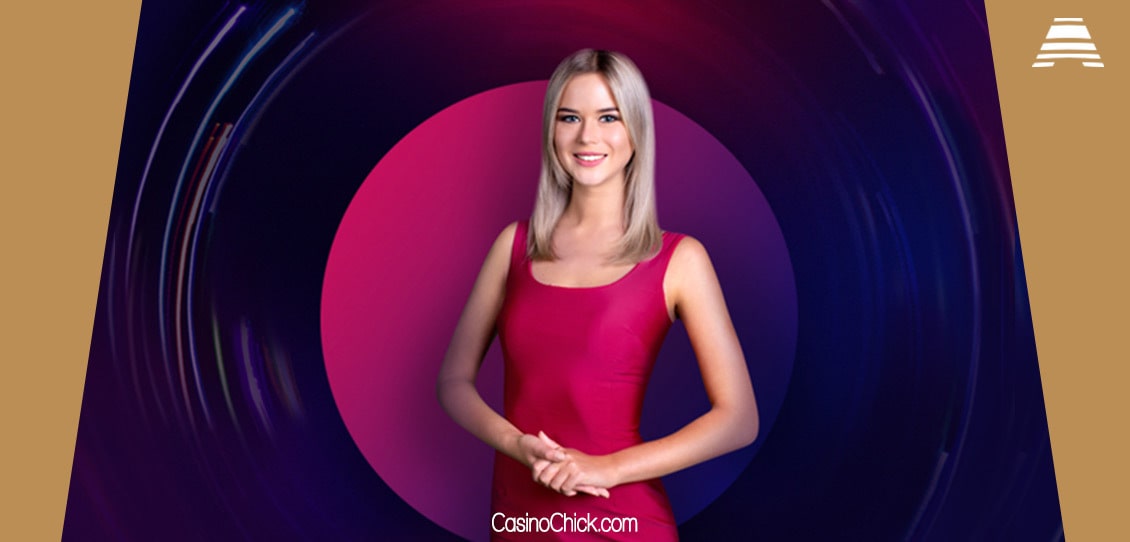 You've been developing games since 2019, which is not too long. Nevertheless, you have already managed to get on the radar of many big gambling brands. How do you explain such rapid success?
We were lucky enough to visit a few exhibitions before lockdown where we managed to gather new contacts and established new collaborations. We also provide discounts for our games usage, working on tournaments, organising decorations in studios before holidays and planning other activities.
Our strategy was built in the process and individual approach became a must but at the end resulted in a success. We don't have a template for working with our partners, with each we come up with an individual map of work and offer.
Olga, you are the Key Partnership Manager. Could you please explain a bit what does your position include in terms of tasks and obligations?
As a partnership/project manager I know every day can vary, depending on the needs of our partners and my company. Usually I begin my day with a cup of coffee and by checking email/ messenger to see if I have any immediate concerns to address with the internal team, partners or CEO.
Generally my job responsibilities include all types of external communication from negotiations and contracts to marketing strategies. In addition, reports, analytics, documents, creating tasks for internal departments. Sometimes I do random creative tasks like organizing our studios for holidays, just because I enjoy it and have the opportunity to do anything I'm up for.
What's the process behind signing new partnerships? How long does it last, and what are the crucial stages before signing with a new partner?
With every partner it's a different story. Usually the first step is to negotiate a fruitful deal for both parties, after we proceed with signing contracts and in parallel we begin the integration of games by gathering relevant personnel from both sides. Integration according to API documentation takes around 2 weeks, it depends on the partner's team as well. Crucial part is to make sure that everything goes as planned. A solid collaboration and supervision of the process is a necessity.
Our work approach is a combination of two ways – sticking to the plan plus flexibility where it is required.
What's your favourite thing about your job?
As I mentioned above I do a variety of different types of tasks and this is what I love, freedom and trust in what I do. Absolute advantage in our company is people. We're really close and involved in each other's lives. In this place I feel that my energy is reciprocated and appreciated.
The past two years were marked by ATMOSFERA's exponential growth, but also the COVID-19 outbreak. How would you describe the simultaneous work of building a live casino game brand amid a pandemic? What was the biggest challenge?
Of course Сovid-19 was and is the biggest challenge any company faced in the last decade. We can say that our company was forged in the fires of the pandemic since the very beginning of its life. We believe that it only made us stronger, more flexible and capable than our competitors on the market who needed to adjust. Creating and developing a company means hiring people and because of a lockdown our team was naturally built for remote work. On the other hand it gave us an opportunity to find talents from various places we would never consider before. We faced a lot of pitfalls along the road but the most challenging was the inability to travel and communicate face to face with our teams which are located in different cities/countries. In a nutshell we had too much video calls that could have been emails 🙂
Are you a player? Do you have a favourite ATMOSFERA table?
My friends and family will 100% confirm that I have loved different card games since I was a kid but as an adult my favourite ones are forever Blackjack and Poker. We already have a Bet On Poker game and Blackjack is now in the process of development, it should go live next year. And my personal hope that maybe we'll add Baccarat to our vault of games.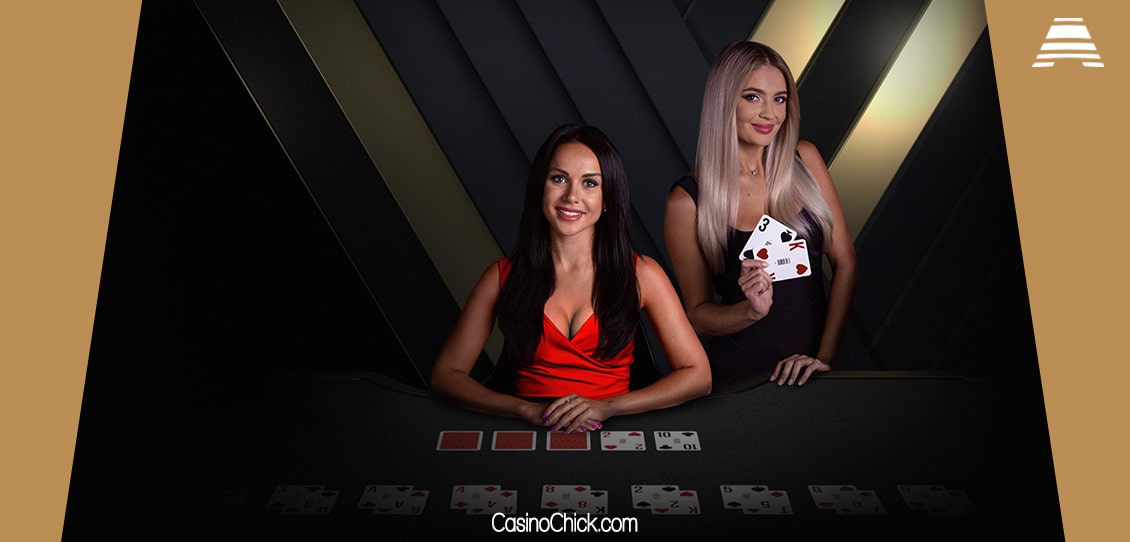 Speaking of tables, what are you currently working on? Can you give us insight into what's cooking in ATMOSFERA's creative kitchen at the moment?
I would like to point out that the ingredients to create a live game are really pricey and usually have to be bought overseas. Creating a live game takes much more time and effort than any other game. Now we're working on Keno game update and have already started live Blackjack development.
What about the future? What is the next step for ATMOSFERA in general? Is there anything you could share with our audience regarding 2022 plans?
We had a really fast growth and the first half of the year we're taking it to improve all the processes and update tech parts. Plus we plan to launch Blackjack. Hope that 2022 will be kind and we will finally go to different exhibitions and share all the news first hand. In addition we would like to create our own expo stand representing our brand.
Thank you for your time; we had a blast! We hope we will get a chance to chat again soon. And our final question that our readers are dying to learn the answer to is this: if sky is not the limit for entertainment, what is?
Our company slogan is "ATMOSFERA – where the sky is not the limit". By saying this we mean that we set NO ceiling on our team and especially no frames for players' entertainment. There's always room for something new. Sense of limitlessness, never-ending possibilities, satisfaction and full enjoyment makes us move forward. No matter who you are: end-user, partner, colleague or a friend, our constant effort focuses on making your interactions with us enjoyable, by creating an atmosphere you expect and like. 
Thank you so much for this opportunity. I hope to meet you face to face when all it's pandemic thing is over, perhaps at some conference or expo.