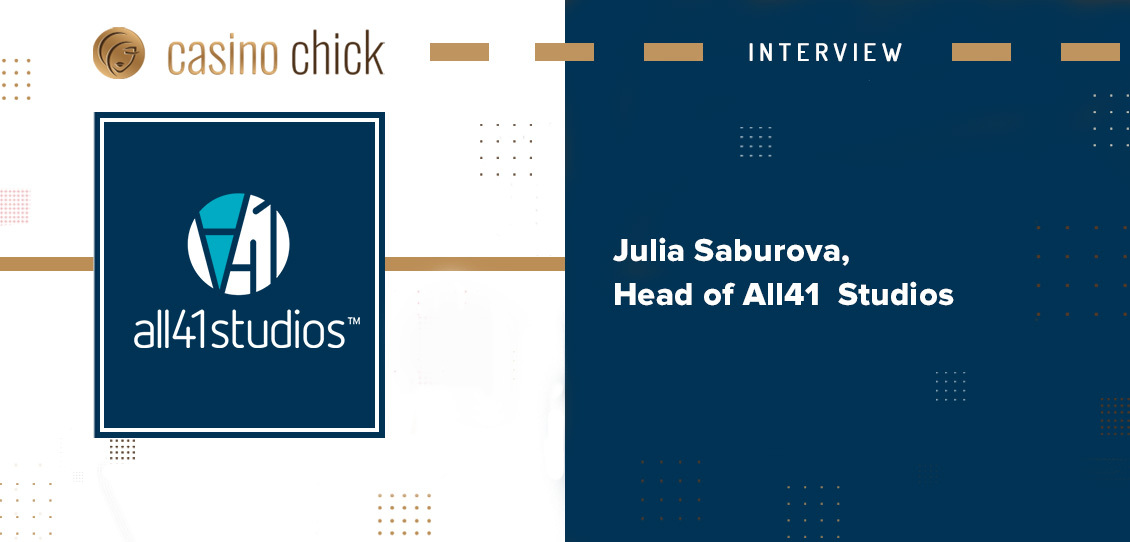 Slot lovers, gather round! All of you chicks who love a good online slot will love this article.
Today, Casino Chick has the honour of interviewing Julia Saburova, Head of All41 Studios. The prolific gaming studio works closely with Microgaming and supplies Microgaming casinos with premium gaming content.
Our team is devoted to bringing online gaming closer to our audiences. And what better way to do that than talking directly to an industry pro?
In the following interview with CasinoChick.com, Julia Saburova reveals exclusive info from the headquarters. She tells you, our readers, the secrets of making a slot that sticks with players, and what inspires them.
Hello, and it's a pleasure to meet you! For starters, could you introduce yourself to our readers?
Hello, my name is Julia Saburova from All41. I've been in the gaming field for the last 17 years. Now I'm representing All41 Studios as head of the studio and am really happy to be here.
Could you tell us more about the All41 and Microgaming partnership? How much has changed in the past couple of years?
We entered into the partnership with Microgaming in 2019. The reason for that was to benefit from the extensive portfolio of operators that the Microgaming platform offers to us. The relationship itself has become only more fruitful as we've grown into one of the leading studios providing games to the Microgaming platform.
Regarding the All41 portfolio, which title would you single out as the most prominent in your opinion and why?
I think the games with the Link&Win feature were the most successful ones for us. Arena of Gold, being our first release to include this feature was very warmly received by the players. That could be cult number one in the All41 portfolio.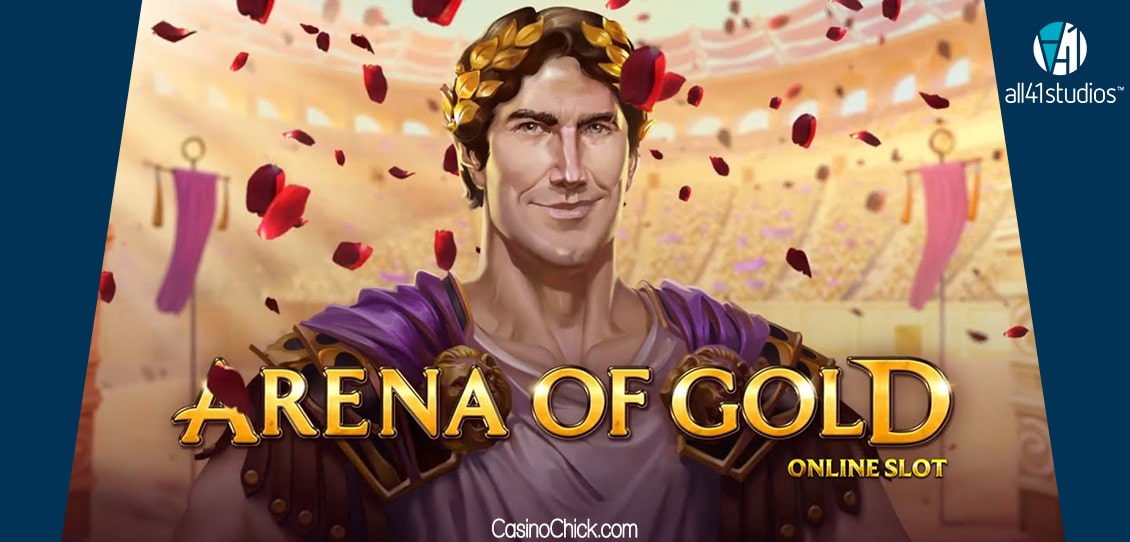 Could you describe the slot-making process at All41 Studios?
The process of game creation starts with an initial game concept, including game mechanics and initial maps for the game. Then we move into designing the graphics for the game and then coding and testing.   The most important point here is that all our teams work in very tight cooperation throughout the game creation process to make a perfect title. it's never a smooth ride – there's lots of back and forth working on playability, which we do multiple times through the whole game creation life cycle.
What is the driving source of inspiration for making such remarkable slots?
The source of inspiration is our players as we want to provide better gaming experiences, this is what moves us forward and is the driving force for us. We listen to all the feedback that we receive on our games; we learn and apply these learnings to our new games.  
The first game All41 contributed to Microgaming was Le Kaffee Bar, and the latest one on the roadmap is the Temple of Medusa slot. Could you comment on the evolution of All41 between the two titles?
La Kaffee Bar was an interesting one because it was our very first game and I would say we were young and hungry for success. We started with the collection mechanic, which was popular at that time, but we tried to create a variety of different mechanics to offer the players different experiences. So, starting from the collection mechanic, our portfolio now includes Link&Win features, Megaways™ Games, etc. Temple of Medusa will also trial the spreading wilds mechanics. We'll see how that goes, but we are very excited about this title.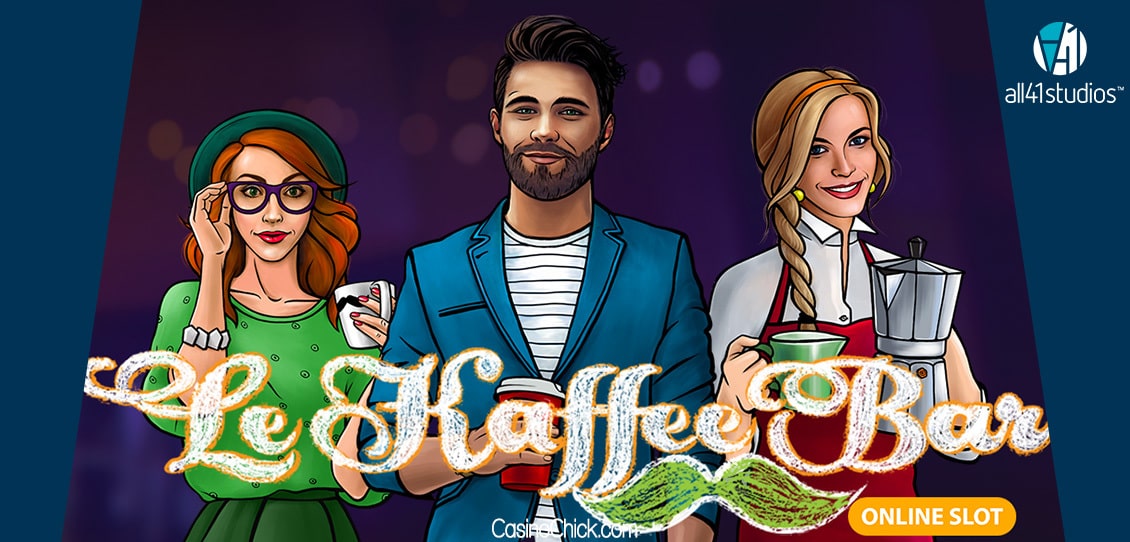 All41 dipped its toes in the Megaways™ waters. How did that come to be and why was launching Megaways slot important for the company?
In this industry you need to listen to the market – this is the key. You need to understand what players are looking for. Obviously, Megaways™ games have become a trend during the last couple of years, so it would have been very strange if we didn't listen to the players and leverage the Megaways™ games to satisfy the players' appetites.
What are your studio's plans for the upcoming period?
Our mission stays the same: we are going to entertain, innovate and deliver even better gaming experiences to our players. By doing so we are going to work on expanding our portfolio by bringing new exciting titles to the market that our players can expect from us this fall.
Lastly, we'd like to hear your opinion on the position of women in the iGaming industry.  As a female-oriented casino hub, CasinoChick.com delivers women-centric content. Do you think females get enough recognition or should something change in the future?
I do not believe in any gender stereotypes, and I believe that there is a place for everyone, females and males.  No need to wait for the future, we are changing the future today. If you feel passionately about something you want to do, you just need to go and do it and recognition will follow.