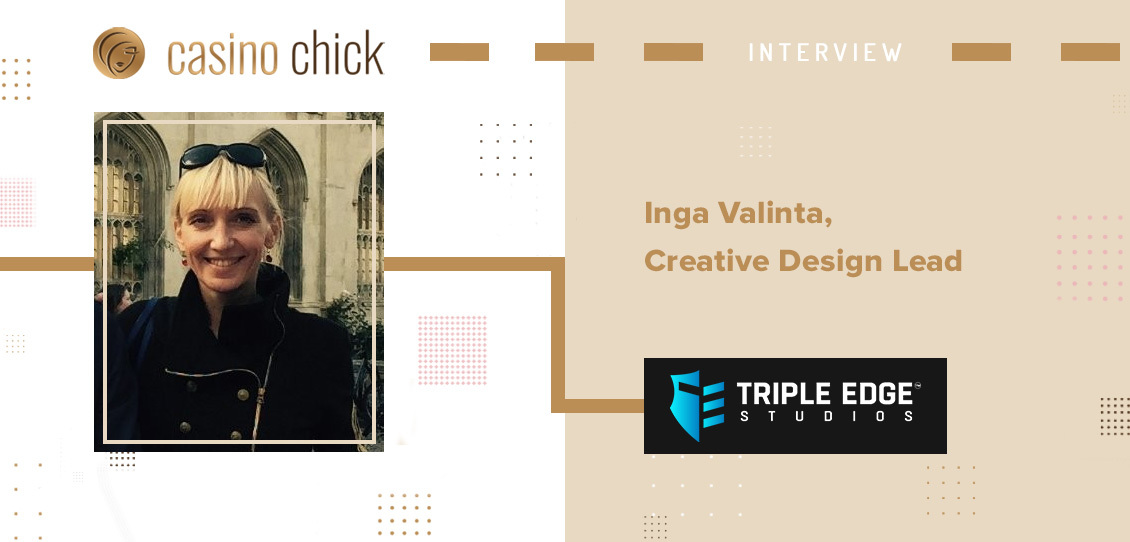 A high-flier among providers, Triple Edge Studios shines brighter than most of its iGaming competition. After only a handful of years of working with Microgaming, it already stands behind some of our favourite online slots available at Microgaming casinos. And today, you have an exclusive chance to peek behind the curtain and see how it's done at Triple Edge Studios.
CasinoChick chatted with Inga, Triple Edge Studios' Creative Community Lead. We hope you will enjoy this exclusive interview as much as we did!
Hi, welcome to CasinoChick.com! Our female-oriented gambling website is pleased to have a chance to chat with you finally. Let's start by saying a few words of introduction about your company. Can you tell us more about Triple Edge Studios, some titbits of company history and your mission?
Hi, I'm Inga, Creative Community Lead here at Triple Edge Studios. I have been working here for five years. The company started six years ago back in January 2015. We started with Flash games and are now making HTML5 games. We are an independent studio and continue to grow.
Our mission is to deliver top-quality content and be leaders in the market. We are passionate and committed to building market-leading games that excite and inspire our players. Our team is committed to building the best performing games in a very competitive gaming world.
We love what we do and are committed to building blockbuster products that reflect our ingenuity and creative drive while exciting and entertaining players with a captivating experience.
Being a Creative Design Lead at a company of this calibre must be a fun job – but we do not doubt it has its challenges. Can you tell us more about the work you do?
Yes, I love my job. There are challenges and a lot of learning experiences on a day-by-day basis. You need to be agile and adaptive. Creating game art is fun, we definitely play and do research on many slot game themes.
We often work on multiple games at a time. Each game has one creative artist. In our studio, everyone is empowered to make decisions, it allows you to own the project and your responsibilities while creating the game, fully immersing yourself into the game's theme and art, but also there's a big responsibility to make sure you are doing the right thing and creating top-quality game art. The artist gets a lot of feedback from multiple angles and multiple team members, you need to make the right call evaluating important feedback and how to combine multiple ideas to make the game look and feel balanced and cohesive. Bouncing ideas with the game designer, proposing interesting and unique solutions for layouts. Doing research is fun and never boring, but making a good game is not just about making beautiful art, it's an orchestra of elements and team effort on art, math, effects, wins, anticipations, timings etc. when everything comes together with a balanced feel, then the game is good.
What is your favourite thing about being a part of the Triple Edge Studios team?
Collaboration with different people from game design to marketing, developers, sound, QA etc, sharing knowledge and learning from our talented team members is an opportunity to grow, building your own skillset. New people coming with fresh ideas presents an opportunity for everyone to keep improving – to upscale and be a better version of yourself. We have a very collaborative and active creative community here in our studio that makes fun and successful games. It's very rewarding to be part of it and be proud of what you do (and that it makes players happy too!)
Also, our studio is located in a beautiful beachside area near the Atlantic Ocean. We have nice perks during lunchtime, like yoga, CrossFit and paddleboards on the beach. We dress up for Halloween, celebrate Christmas, St Patrick's, Valentine's Day, Cinco de Mayo, etc., and all the holidays with the team. And now it has been 16 months since we worked from home, so I miss a lot our lunches at 'Flanigan's' on Fridays.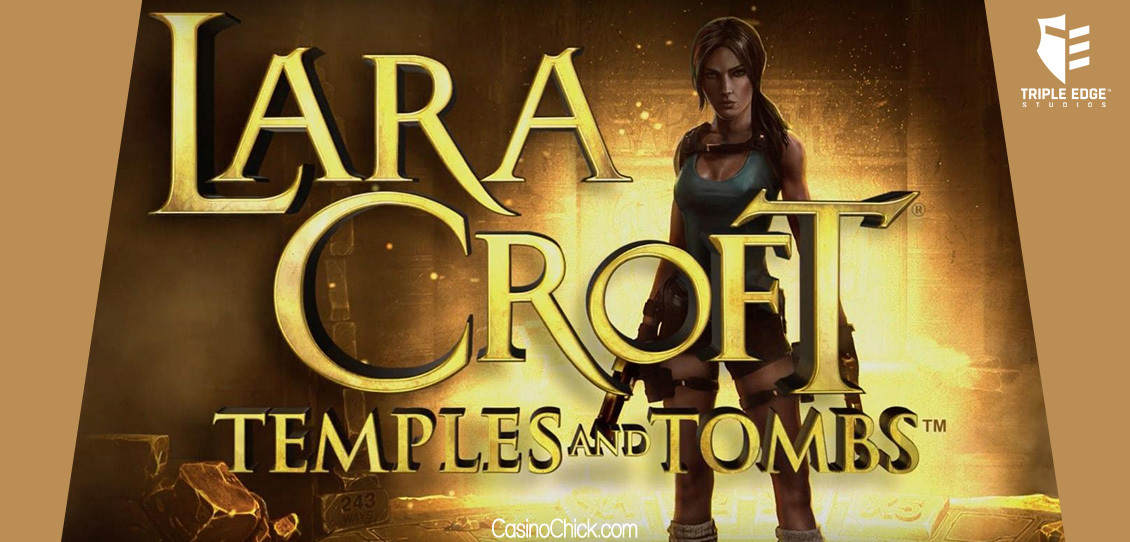 Now, let's talk about the games we had the pleasure of seeing from you so far. Since your debut release as part of the Microgaming studio network, you have treated us to over 20 games. Is there a special slot launch that you are most fond of?
During these years we built a nice portfolio of successful games. We are proud of one of our most successful games, 'Book of Oz', then the amazing 'Lara Croft® Temples and Tombs™', also we just launched the second follow-up for the 'Ancient Fortunes' series – 'Poseidon' Megaways. Also, one of my personal favourites is our first progressive jackpot 'Mega Moolah' game, 'Absolootly Mad'. It's really hard to distinguish one in particular! All of our releases are fun. All the team gather together and we also play a particular release soundtrack when launching games, just before one of the product team members pushes the 'send' button.
Most players recognise you for your remarkable contribution to the revitalization of the Book of Oz slot classic. In fact, you took the original slot and upgraded it with several fantastic sequels. Can you tell us more about the process of developing these games?
The original game was inspired by all things Oz. High symbols are the main wizard character and potion bottles that represent character features – courage from the lion, a heart from the Tin Man and wisdom from the scarecrow. The second game in the 'Book of Oz' series – is 'Book of Oz Lock 'n Spin', with the revamped Hyperspins feature that gives the player the ability to lock individual reels. It was challenging to make an easy to navigate UI for the player to use the suggestions panel. At the end, the product looked really good, especially when the reel gets locked in a charming purple gem frame. Then, for the third Oz series 'Sisters of Oz', we introduced another level of magic with Jumbo Blocks. All these games were highly successful, and we can't wait for the latest one coming out in July, 'Legacy of Oz'.
This July, the saga will continue with Legacy of Oz. Is there a chance you will give us a few pointers or hints about the upcoming release?
Players should be expecting an even more exciting feature with the expanding symbols, with amazing retriggers giving up to 9 expanding symbols. Also, our Hyperspins feature is revamped. With a more polished level of art and sound, we are introducing the player to experience another magical realm of Oz. Players are going to love the exciting free spins feature with much bigger win potentials.
Your studio is well-known for its talent for incorporating superb features into your vibrant releases. How does the procedure of coming up with animated features and fitting them into the games work?
We have amazing game designers in our studio who are extremely talented and creative professionals with tons of experience in the slot game industry. So, all is collaboration and teamwork, the game designer comes up with initial ideas and bounces them with the creative artist, then tech designers add their input and animation ideas, multiple effects, which helps to grow and expand the initial idea. All ideas come inspired from multiple sources, from movies, shows, other games, market trends, etc.
How long does a typical slot game development last?
It depends. We have games in our portfolio which were built in 10 days (of course, we had art for that type of game) but we also build in six weeks, three months, six months… but generally it's a fast-paced environment.
One of the most popular releases to come out of your creative kitchen is Absolootly Mad: Mega Moolah. How do you feel about the release? Were you excited to work on a continuation of the legendary Mega Moolah jackpot franchise?
A lot of team effort and thought was put into that game. It was a huge responsibility for the team to introduce a new game attached to the hugely popular four-tier Mega Moolah progressive jackpot, giving a fresh, modern, fun look with rolling reels, and higher multiplier trails in free spins. Our team did an amazing job by adding the right amount of effects, sounds, anticipations and features to make the game fun to play and to keep enjoying it. Voiceovers were done by the lead creative game artist and it matched the whimsical personality of the main character.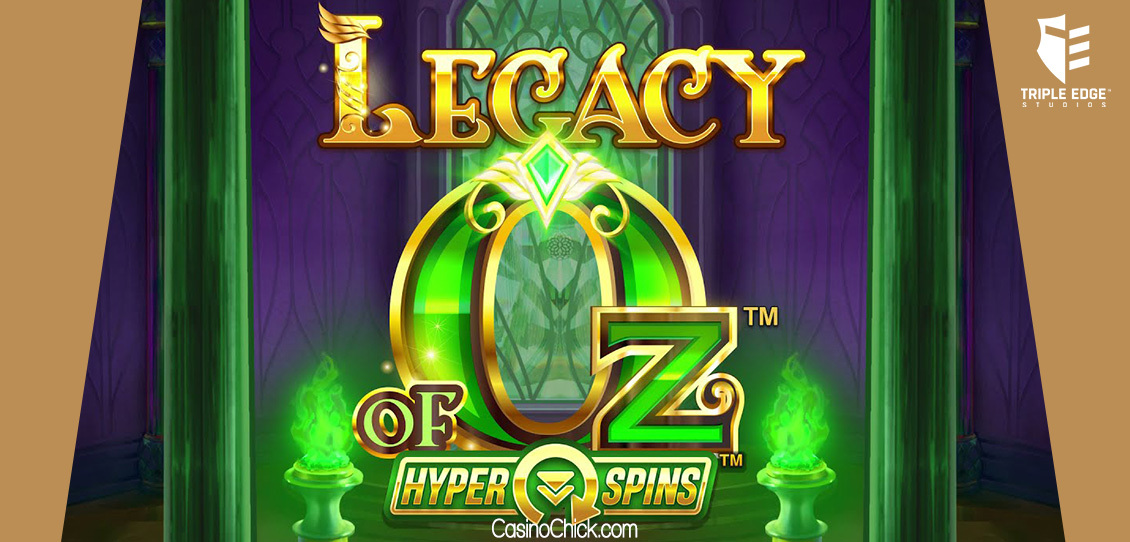 What's in store for your fans this year? Can you share any details about the upcoming releases for our ladies?
We just released 'Ancient Fortunes: Poseidon Megaways™', a slot about the masculine Greek Sea God, with beautiful visuals and great win potential. Also, the WowPot version with progressive jackpots is coming out in August. Legacy of Oz is getting released in July, and the sequel of our gorgeous lady assassin is coming by the end of the year. Players should be excited about where she is about to be travelling to, deeply undercover for her next top-secret mission. The popular 'Link&Win™' mechanics and other bonuses are coming their way with stunning visuals and exciting gameplay.
How do you see the current position of women employed in the online gambling industry? Is there room for improvement?
I think studios these days are trying to add more women to the game development process, specifically in the art department. Women are professional, have attention to detail, softens the communication in the typical men's industry and environment. Women are open-minded, flexible, responsible, easy to work with; they add valuable ideas and solutions, thinking from a female player perspective, and a high proportion of slot game players are females these days.
Women are a catalyst for creating innovative ideas and inventing solutions.
Thank you for talking with us! Before we bring this interview to an end, is there anything else you'd like to add? Perhaps a fun fact about your company or a message to our lady readers?
I'm impatiently waiting to go back and meet again with my colleagues in person. 15 months of working from home has been a true challenge. We do barbecues on the beach every year, but because of the pandemic, we skipped last year, so now impatiently waiting to meet everyone being back to normal.