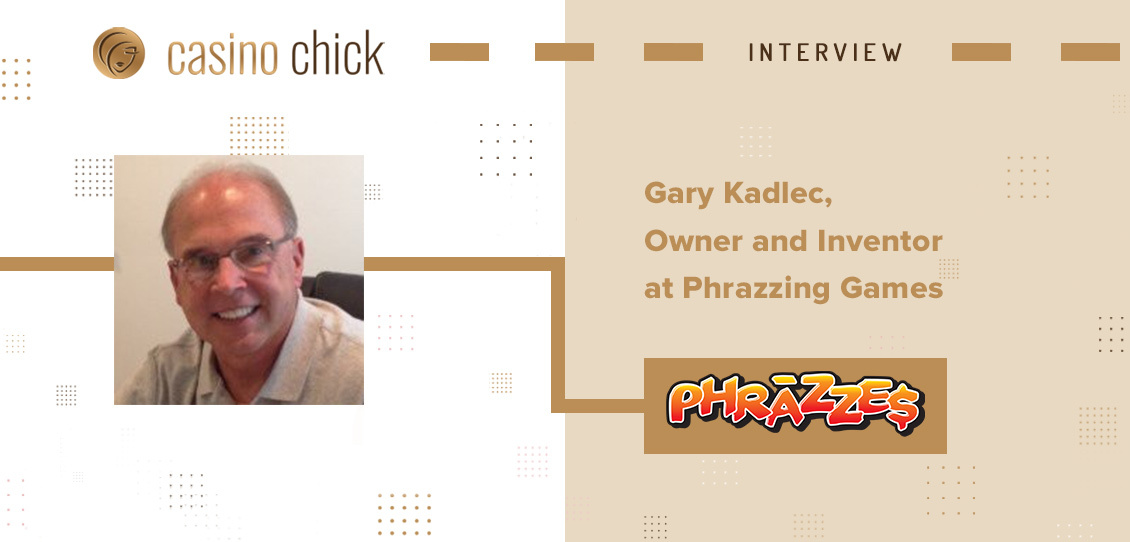 Casino Chick likes to think of itself as a ground-breaker.
As the first-ever female-oriented online casino directory, we pride ourselves on opening doors to new and exciting iGaming worlds.
What's here before you this time is another revolutionary product whose creator, Gary Kadlec, hopes would go on to conquer the world. Described as the world's first player personalized alphanumeric instant win game, #WORDZZ is surely a casino game unlike you've ever seen before!
Casino Chick sat down with #WORDZZ inventor Gary Kadlec to find out more about this exciting new project.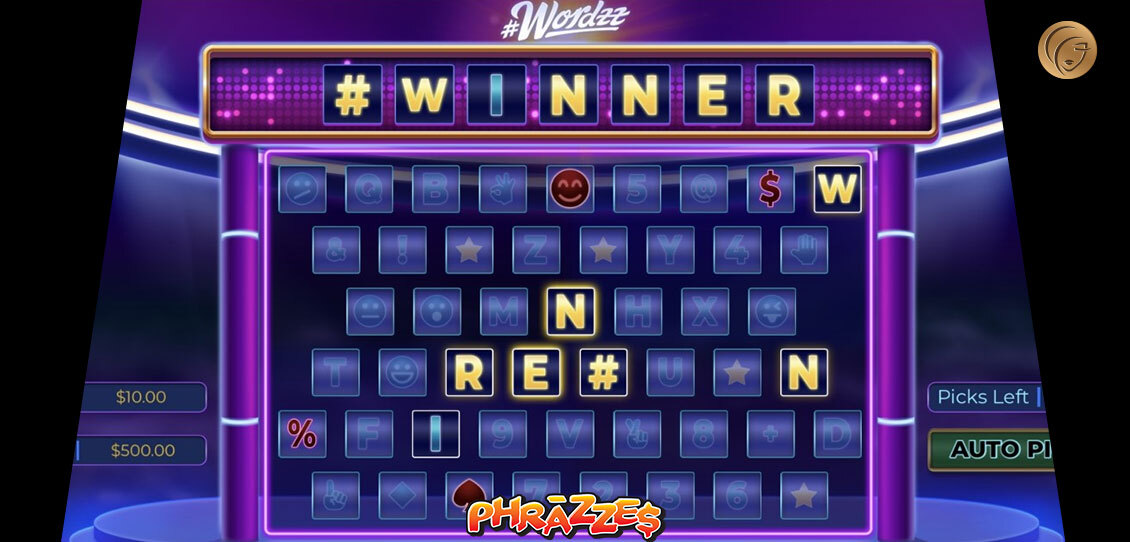 Hi Gary and welcome to Casino Chick. Can you start by telling us more about the concept behind the "World's First Player Personalized Alphanumeric Instant Win Game" – #WORDZZ? How is this game played?
"Hi, Casino Chick! Thanks for welcoming me to this interview. Using two 36 Character Game Keyboards, players create any 7 character combination they want to play.  We call them PHRAZZES.  Family members' names, pets, entertainers, athletes and teams are just a few examples.
They then have 10 picks to match as many of those 7 characters as possible.  The more they match, the more they win.  This game also has random Star Wilds, Instant Cash Wins, and a Free Game to be found."
Casino Chick has included a couple of screenshots from the game in this interview.  If we understood it correctly, this particular game was a 94% RTP version, but you also have 6 lower RTP versions. How does this affect the gameplay?
"You are correct! We have different RTP versions that change the frequency of wins but not the levels. #WORDZZ is the only game where you can win up to 31,000 x the bet by playing nothing. Literally by playing the PHRAZZE.The screenshot you've included here is a 50 x the Bet Win and have the #WINNER shown."
What would you say the real magic behind #WORDZZ is? What are the unique selling points of this casino game?
"I don't want to toot my own horn but there are several elements behind #WORDZZ that we feel will propel this game into the iGaming stratosphere. If you'll allow me, I would list them as follows:
Player Personalization so this game is very Unique and Engaging.
The Players' 10 Picks solely determine the Outcome. It is not Centrally Determined.
Math Odds Based with Various RTPs available.
Because every Game has ALL 7 Characters hidden there is a 1000 x Win possible in EVERY game and in 70% of games there is at least an 11,000 x Win possible with 10 Lucky Picks!
A to Z, 0 to 9, plus 36 Symbols and Emojis. That is 72 to the 7th Power. So there are Amazing Ten Trillion, Thirty Billion plus playable combinations.
The Perfect cross-sell with Sportsbooks.Play Athletes' and Teams' Names.
There is a 21,000 x Win and a 31,000 x the Bet Win possible in random games in the 94% RTP Version."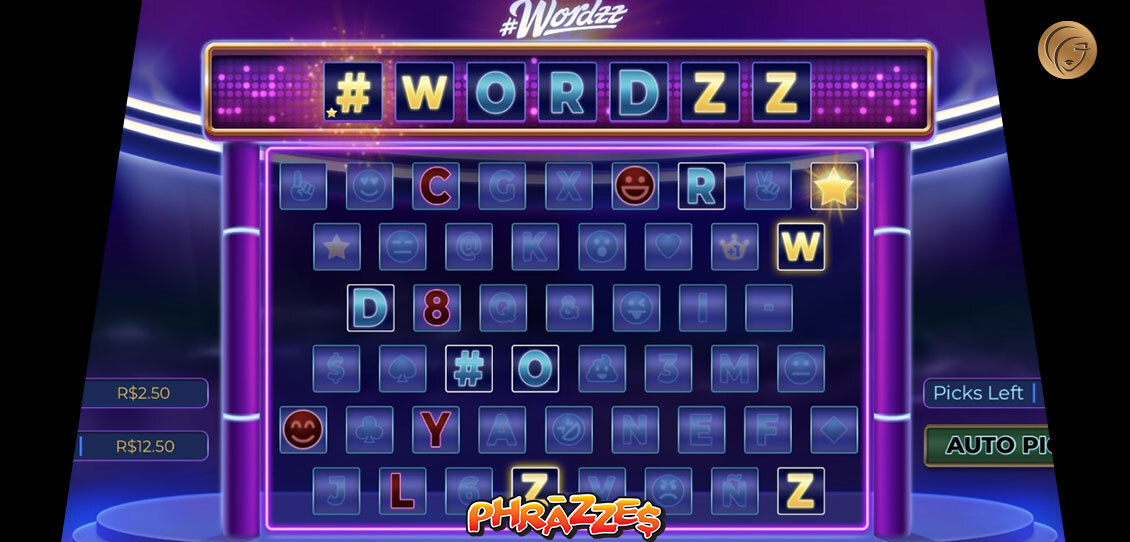 For the sake of this Casino Chick interview, Gary Kadlec sent us the results of Google surveys clearly showing the increased interest in word-based games. What got us particularly interested was the fact games like these tend to appeal to female players and the younger key demographics.

"Word-based games are very popular. This one really is a fun, fast game to play! We refer to this as 'Social Media Gaming'. Players create and play interesting PHRAZZES. Many will brag about and Post screenshots on Social Media. This is a game that is empowering players to create the theme of their game for the first time ever. We are sure it will EXCITE current players and ATTRACT new ones. That means greater lifetime value and lower customer acquisition costs."
"When it comes to our Survey, the objective was to ascertain if there were variations based on country, age, country, gender and current game play preferences. There were 386 responses, which create a survey carrying a 95% confidence level with a 5% margin of error. It's fair to say our survey size met or exceeded that requirement."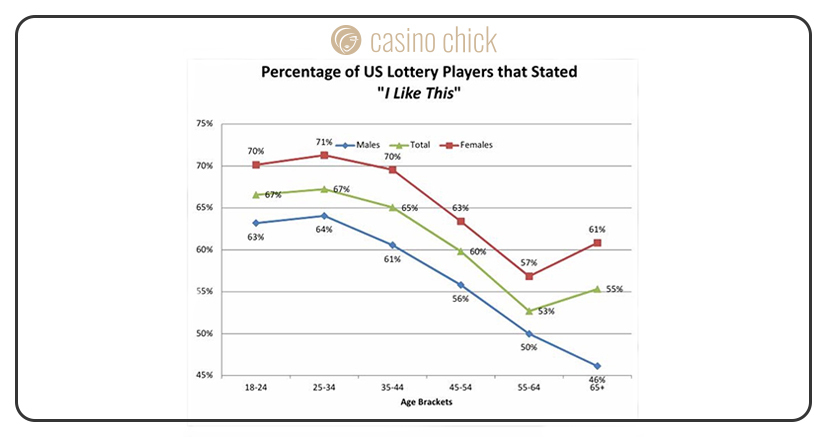 "For the survey, we used 2021 US census data by age to make projections. We collected results in the US and Canada only. Survey questions and answers were limited in scope by the size and reviewed and approved by Google prior to posting."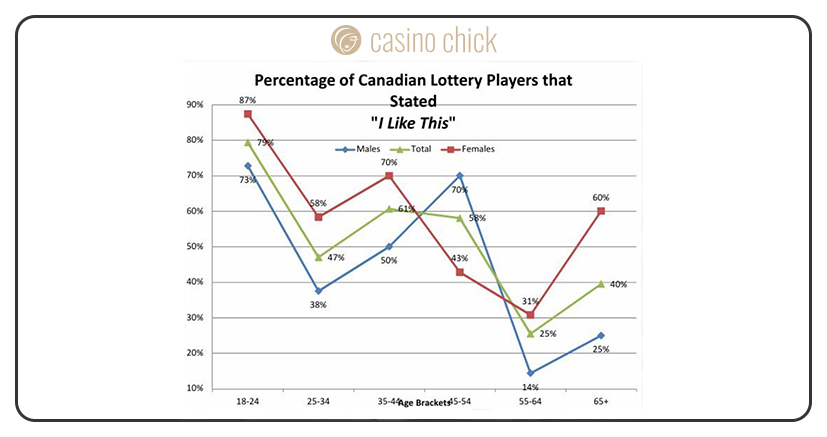 —
#WORDZZ is a game officially certified by eCogra, a leading gambling regulatory body and Casino Chick is proud to be the first one to tell the world about this game!
—
Gary plans to promote #WORDZZ to a global audience even though the initial plan is to go with the LATAM market through platforms and aggregators. Ultimately, the plan is to introduce the PHRAZZES games to the largest lottery and regulated gaming platforms and operators in the world.
Casino Chick wishes him all the best in this endeavour and would like to thank Gary for this interview!