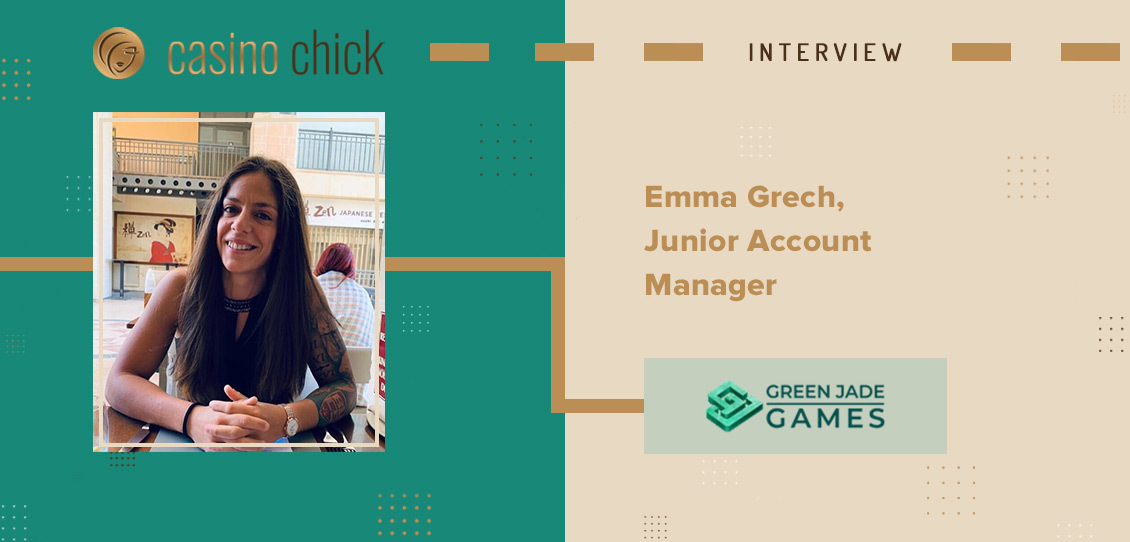 Here at CasinoChick.com, we put an extra effort into giving your first-hand gambling-related info.
In that spirit, we enjoy interviewing leading figures from the industry – from CEOs to managers and dealers. By covering multiple perspectives, we deliver authentic, hands-on content about iGaming. In our latest piece, we had the pleasure to chat with Emma Grech, Junior Account Manager at Green Jade Games.
Hello and great to meet you! Welcome to CasinoChick.com, the world's biggest woman-oriented gambling info hub. Could you start by introducing yourself, please?
Hello – thank you for having me. My name is Emma Grech, a Junior account manager at Green Jade Games. I'm 28 years old, and prior to Green Jade I have dedicated my life to Sport, competing and travelling the world. I was a professional karate athlete for the past 10 years and almost made it to TOKYO 2020, however, due to some issues with funding I had to miss out on some amazing opportunities. I have now shifted my passion towards CrossFit putting in all my energy there. I believe I was given an amazing opportunity here at Green Jade to join one of the best teams on the island.
Could you describe your typical day at work? Feel free to compare the period of the global pandemic with the current working environment.
Well, that's the beauty of working in such an industry – you never have a typical day; every day is different, and every day throws new challenges your way. 
As mentioned, I'm completely new to the iGaming industry, the role and to the environment. However, the team here has made sure I received the necessary training, offered comfort and – most importantly – have never pressured me into anything. I learn something new every day.
To be honest, sitting at a desk for a whole day felt strange at first when compared to being in a gym three times a day and always moving around. Now, that I'm used to this I'm always moving around, getting up and going for short walk, and the best part of it is that I'm never asked why I do this or told to do otherwise.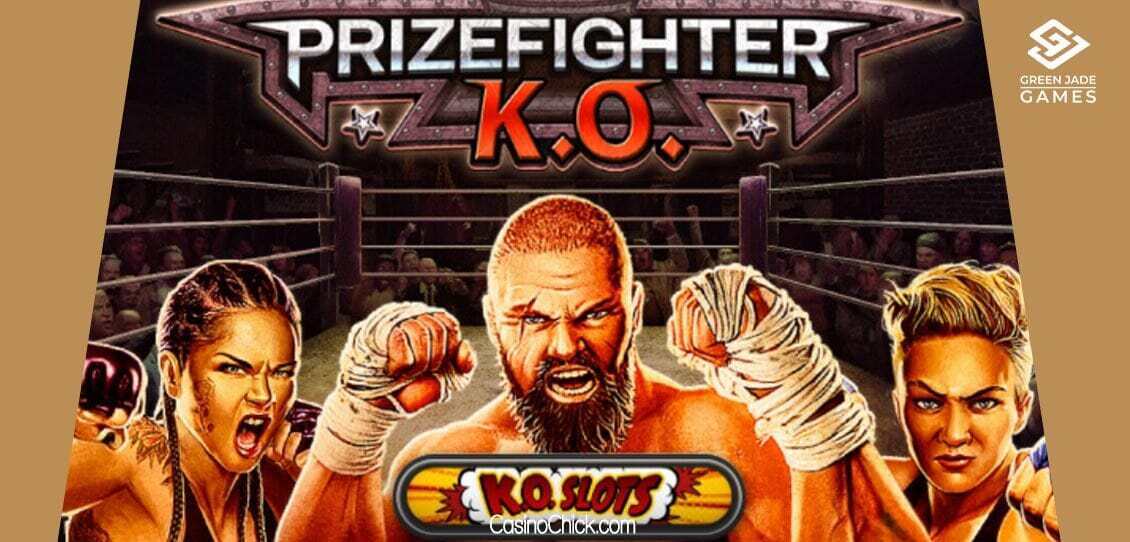 Tell us about the atmosphere in the company? How would you describe your co-workers and company politics?
There is only one word to describe Green Jade Games – AMAZING. I have only been here for three months, but I can assure you that in those three months I have never woke up and complained about going to work. We work when we need to, and we enjoy life when we want to; this is the kind of environment that Green Jade offers. We have a great team, and everyone knows where they are supposed to be.
Are you a player? If so, what are your favourite titles – either from Green Jade or any other game developer, and why?
I'm a table player; I love going to casinos especially when I'm abroad. My favourite game is Texas Hold'em. I like the interaction with the dealer. It also gives you an experience and doesn't depend just on luck.
When I joined Green Jade they explained that they will be releasing Arcade skill games that no other suppliers make. I am a very competitive individual so providing some form of competition on a leader board will definitely be an ice breaker for me and I'm sure I'll soon forget all about poker!
Back to the games. Generally, Green Jade tends to cover a variety of styles and themes. Our readers have been particularly keen on KO Slots Series. Why do you think the mechanic is so popular with players?
Nothing will beat our Arcade Skill Games that are yet to come, but the KO Slots offer a great experience for our players. The automated knockout feature makes it easier for our players to understand what is happening in the game and therefore make them more engaged. Our Buy Bonus feature in Prize Fighter has also done a great job.
What do Green Jade Games do to foster player retention? What is it that Green Jade Games believe they can do than no one else can?
I'm sure my colleague Lenka mentioned that we are the only game providers that offer slots, KO Slots and Arcade Skill Games – I think that this speaks for itself.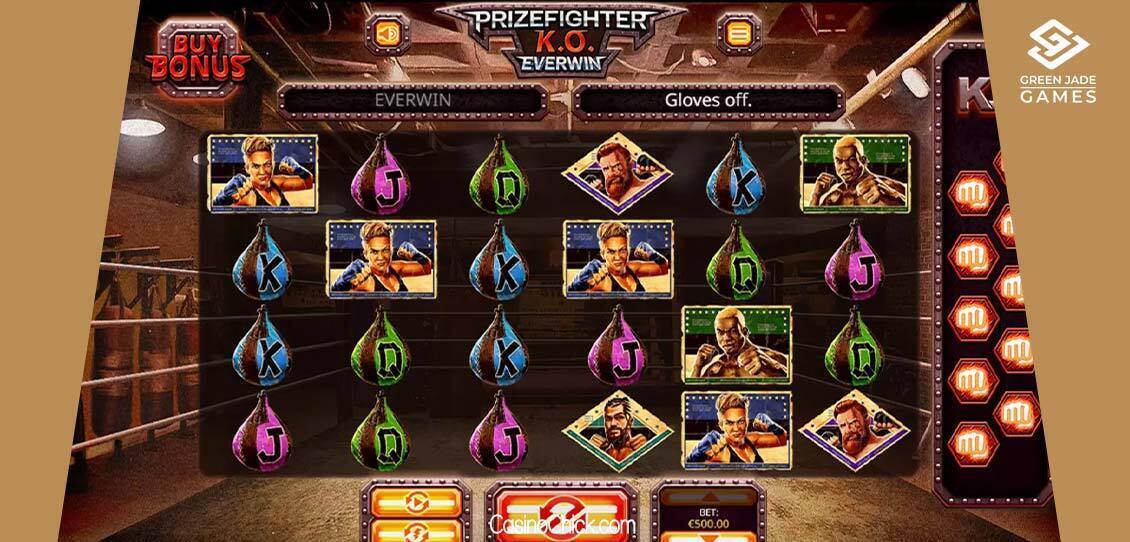 Could you share some plans for the remainder of the year? Any upcoming slots, mechanics?
Our initial focus will be on our Arcade Skill Games. We're releasing 15 games which will be ready in 2022. Later this year we will release High Noon K.O. We will introduce our first K.O. slot where the bonus round is an Arcade Skill Game, essentially a first-person shooter bonus game.
Finally, do you have a message for our female readers?
Be patient – your time will come. There will always be that one company/employer/friend that will take a chance on you just like Green Jade did with me. Heads up girls!
Thank you for your time; it's been a pleasure. We hope to talk to you again sometime soon!
No thank YOU. Looking forward to the next!