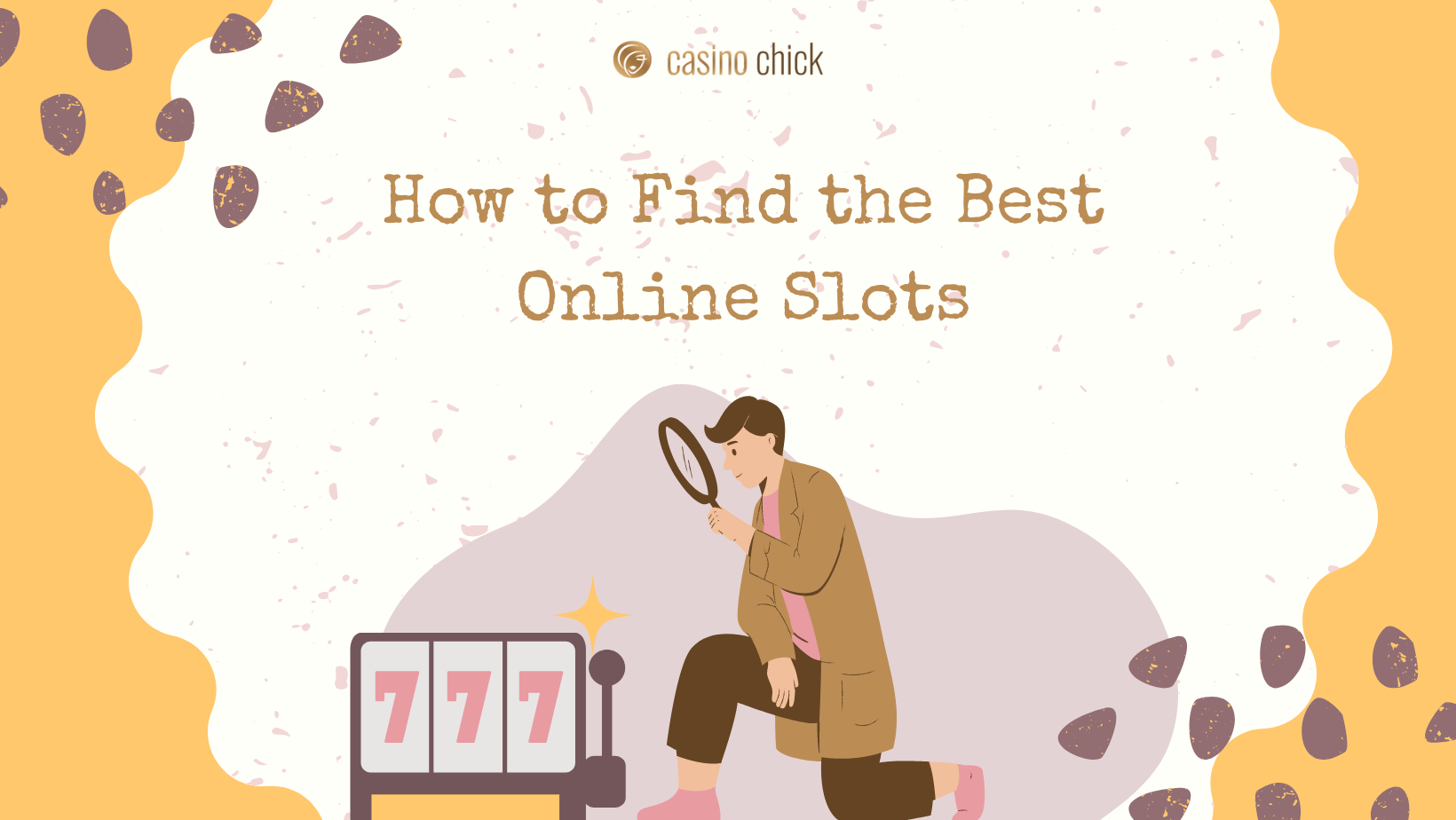 Online slots are probably the most popular and definitely the most plentiful genre of casino games you can find on online casinos. On each platform, there are so many choices from various popular developers like Play'n GO, Pragmatic Play, NetEnt, Yggdrasil, etc. So how to find the best online slots both aesthetically and mechanically?
Well, there are plenty of factors that boil down to some slots having better odds or better bonuses. Online slots are mostly based on luck, so you want to find the ones with the best hit rates, payouts, and most entertaining mechanics. This article will show you how to search for a suitable online slot to invest in for an enjoyable experience.
Look For High RTP Values
When you're browsing around the different slot options on online casinos or developer websites, you have probably noticed the term RTP. This term stands for return-to-player value and is usually represented in percentages. That is, what percentage of your wagers will be returned to you while playing the slot long-term. Generally, you should look for slots that have an RTP value of 96% or higher and most slots from top developers do.
RTP Below 90% – Avoid
RTP Between 90% and 96% – Mediocre
RTP Above 96% – Worthwhile
Of course, this is not a perfect judge of a slot as the actual percentage value is calculated over hundreds of games. This means that you can spin the slot a few dozen times and win/lose drastically different amounts than the RTP if you are lucky/unlucky. That said, it is still a decent showcase of whether you should invest your time and funds into a slot. The higher the RTP, the better your chances of winning.
Check the Volatility
Another important element that deals with slot payouts and hit rates is volatility or variance. This factor determines how the online slot payouts behave and how often you win when spinning the reels. If the volatility is low, then the slot will pay out lower wins more frequently in general. In contrast, if the volatility is high the winning amounts will be higher but less frequent.
Essentially it is a stat that will differentiate between conservative players and high-risk high-reward players. Most modern slots have higher volatility ratings so they are suited to high rollers. If a slot has high volatility it usually depends on its bonus game or free spins to reward the player with big wins. Lower volatility slots usually have a lot of useful features in the base game that pay frequently.
You need to figure out what style of betting you like and stick with the volatility ratings you prefer. Generally speaking, lower volatility slots might be better to start off with as you can slowly build your bankroll. Whereas you can lose a lot at the beginning with higher volatility slots if you are not lucky.
Review the Paytable and Extra Features
The RTP value and volatility are helpful statistics but for some the extra features and symbol payouts are the make or break when choosing a suitable slot. These elements can all be checked in the paytable section of a slot that is inside the game. Paytables offer detailed descriptions of the extra features, paylines, symbol payouts, and more.
Starting with the extra features you should check how many are there in the slot. Furthermore, check if the game has good bonuses like free spins and bonus games. If you prefer slots with lots of features in the base game and not only in free spins, you can check that information here. You should look for slots that contain:
Wilds
Scatters
Free Spins
Bonus Games
Base Game Features
Multipliers
Buy Bonus Features
The more you can find the better. Additionally, you can analyze the payout structure in terms of how many paylines or winning ways exist. One trick for checking payout values is to set your bet to a single unit. There is a chart of paying symbols that displays their payout value which automatically update based on your bet. You can then see how much they pay by checking how they multiplied your single unit bet.
In general, look for slots with a lot of base game extra features and a higher number of paylines to increase your winning chances.
Read Reviews and Player Feedback
Getting informed is key when selecting the appropriate slot for you, that is where slot reviews come in. This is one element we can help with as we have a vast collection of reviews for you to check out. If you see a slot you like chances are we have reviewed it so feel free to search our database for it. Even if you find a review somewhere else, these articles are a huge help because they have usually analyzed the slot in detail so you don't have to.
Reading a review, or even just the sections that interest you, can help you gauge whether that slot suits you. Also, besides your very own Casino Chick, look for websites that have player feedback on slot games. Of course, you want to focus on slots that have a lot of positive feedback but feel free to also look for negative feedback to get the full picture. Furthermore, online casinos usually have a stat containing the number of players currently playing a slot. The higher this number, the more popular the slot, so it is likely worthwhile. Lastly, there are also top 10 slot lists you can check out to find slots with good payouts.
Play the Free or Demo Version of the Slot
Finally, don't be afraid to dive in there yourself and see if the game is right for you. Most online casinos will allow you to play slots for free where you do not score any real winnings. These demo versions are a great way to both review the slot yourself and practice the mechanics of it for the real thing. Launch the slot you are curious about, spin the reels a bunch of times, and analyze the results. If the slot has a Bonus Buy feature, activate it.
If you see that the payouts are frequent and plentiful, this might be a good sign. Demo versions offer you a risk-free way to test how the slot works and whether it has good odds. Note that you cannot win any real money on these free versions, but you cannot lose anything either.
Final Remarks
As you can see there are many elements to consider like payout values, extra mechanics, and RTP. Choosing the best slot for you can be a process of trial and error. But doing the research will ensure you find the best slot for your needs. Besides great visuals, look for slots that have higher return-to-player values, low volatility, and plenty of base game features. Furthermore, search for slots that have great free spin bonuses and bonus games.
You are not just trying to score payouts, you also need to have fun. So have our tips in mind and we hope they will help you find the best slot for you. If you are interested in more slot articles, check out our list of slot reviews.