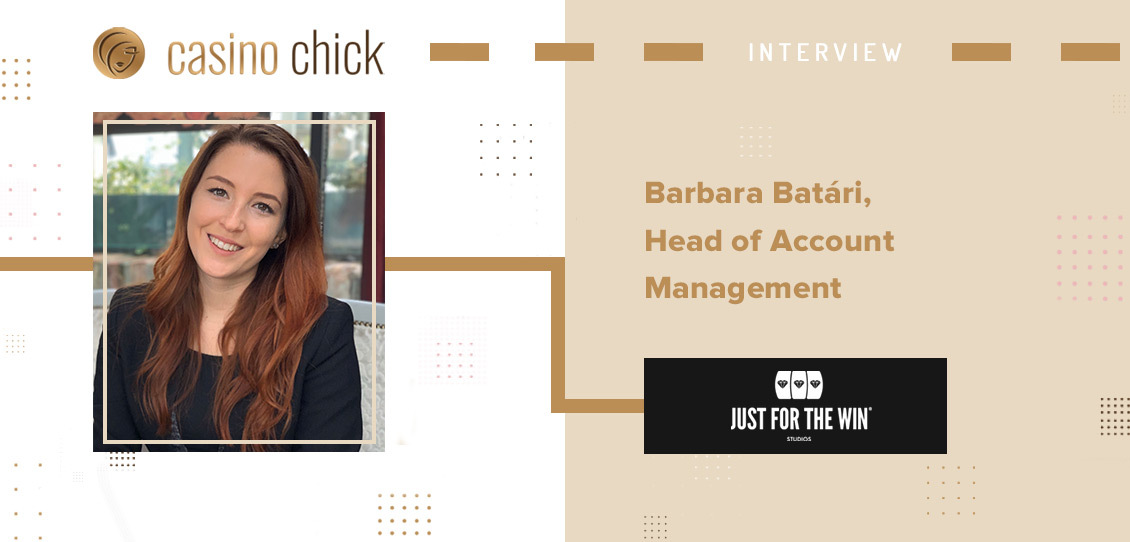 Don't you like it when you get face-to-face with your idols?
In the following interview, Chick chats with Barbara Batári, head of account management at Just For The Win Studios, who supply Microgaming with top-notch online slots.
Hello and welcome to CasinoChick.com, the ultimate resource of all gambling-related info curated exclusively for female gamblers. We specialise in delivering women-centric casino and game reviews. Thus, it is an honour to talk to another woman from the industry. Could you start by introducing yourself to our players?
I'd like to start by saying thank you for having me – it's an honour for me to be here. I'm Barbara, head of account management at Just For The Win. I've been working in the gambling industry for more than five years now. I started with land-based operations, and then I joined the online world of gambling. During these years I always had marketing and account management roles. That is what I enjoy doing; l really couldn't imagine doing anything else.
Could you tell us more about your personal experience in the iGaming industry so far?
I think it's a very motivating environment to be in. It's certainly very turbulent and ever-changing, so there's not a single dull moment. I see that the industry itself is getting very saturated and the competition is just getting tougher and tougher, not only for us providers but for casino operators as well. It's getting tougher to succeed but we can look at it in two ways: we can either get frustrated or let it be a huge motivational factor to make us provide the best version of ourselves. I think that's the beauty of this industry.
Do you think that women treated equally in this industry? How would you describe the position of ladies in online gaming?
I think this is the most complex question here; I could probably talk for many hours about this. I will say that I do think there has been a huge development on this front during the past couple of years, and I do also believe that there are more adjustments to come. I was always very lucky because I always had great inspirational and empowering managers and leaders around me, but I know that this is not always the case. Not too long ago – even five or ten years ago, which is not a very long time – iGaming was very male-dominated and succeeding as a woman was tough. This was even more so if you were a very dedicated and determined and driven woman; it was a tough environment. Fortunately, I can say that I see that this mindset has changed a lot and these attributes are not only accepted now but are encouraged. This is a good path that we are on and it's great to see that there are more and more women in iGaming in leading positions. I do think that we're on the right path of empowering each other, and I say "each other" because it's obviously not only men empowering women, but women empowering women. As cheesy as it sounds, I think it's important.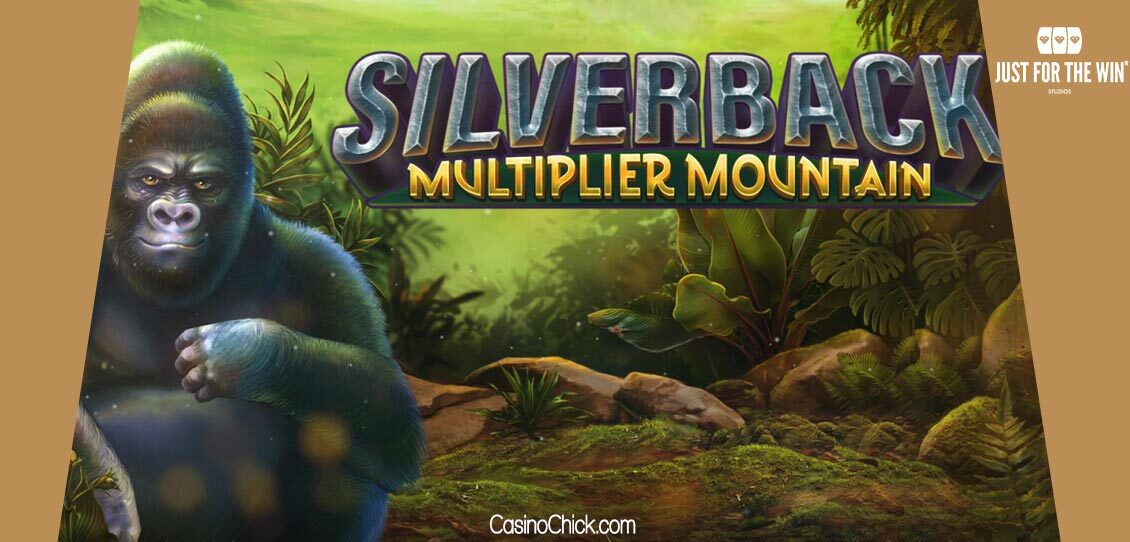 Let's talk about Just For The Win games. Our readers love your slots. Which one is your favourite and why?
My favourite is Silverback Multiplier Mountain. This is a game that we released last December and the look and feel of the game is just lovely; the artwork is exceptional – I have no idea how the artists do it, but it is just lovely. It became a fan-favourite and is still performing very well.
Has Juicy Joker Mega Moolah progressive slot lived up to the company's expectation when it comes to player feedback?
The short answer is yes. We were super-thrilled to finally get our first progressive jackpot game, and it being a Mega Moolah game skyrocketed our excitement levels even more. We wanted to keep it close to the players' heart, so it's a fruit game, and the players seem to like it, and it's still performing exceptionally well.
Could you describe the slot-making process at Just For The Win?
We have a general rule that anyone can come up with a game idea. I like this approach because we have a truly diverse team with different interests, views and hobbies, so this really enables us to capitalise on all their talents. This approach has enabled us to have such a wide portfolio. Once the basic idea of the game or the theme is set and proven feasible, then a designated game team is assigned to making the game. They then just follow the "MDA approach", which means that they are focusing on mechanics, dynamics and aesthetics.
What is it that inspires your slot designers?
I mentioned that we do have a diverse team – all of us are very, very different – and this is great. I think this is very inspiring and motivating to them. Plus, I know that before they start working on a game – when they already know the theme – they do a lot of research. I'm pretty sure that also motivates and inspires them.
In your opinion, what is the biggest success that Just For The Win Studios has achieved so far?
If I had to focus on a game, it's Western Gold – that's our biggest success so far. It came out in October last year with exceptional results, exceptional performance and is just a beautiful game. If I was talking about Just For The Win, we've been very successful in facing challenges and bouncing back, because – as for any company – there were bumps on the road. Now I think we do live up to our mission statement of making great games.
Could you comment on the relationship with Microgaming?
We're very lucky actually to be working with Microgaming. They have helped at every single step of the way. We couldn't have done it without them. It probably sounds very corporate but it's not really – it's a very honest opinion. We have close day-to-day operations with many of their teams and I am personally extremely thankful for all the help that we get from them. So, yeah, shout out to them!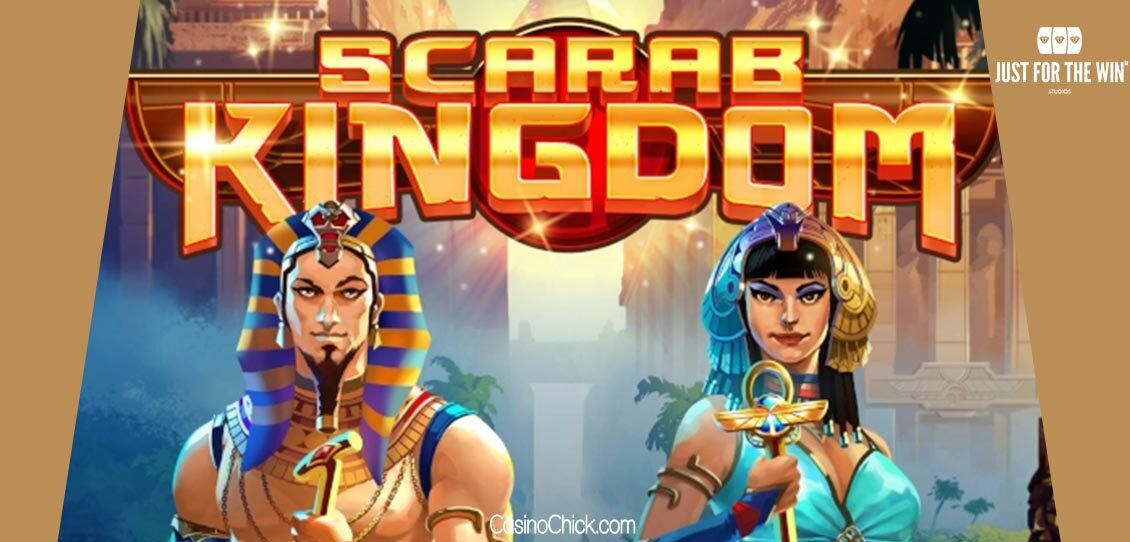 You have quite a few mythological releases on the roadmap for 2021. If you had to choose, would you pick the Scarab Kingdom or Odin's Riches slot? Why?
I do like them both – I think they look stunning, but Scarab Kingdom is just absolutely lovely. I do generally like Egyptian themes, and I think the team executed this theme fantastically. It's stunning and the game itself is very feature-rich, so there's a lot of excitement and it's never going to be boring. You can see for yourself when it comes out in August.
What's in the books for Just For The Win for the remainder of the year? What other themes do you intend on exploring?
We're sticking to a strategy of releasing one game per month. We've started focusing more on festive theme games; we started that with Emerald Gold for St. Patrick's Day and this year we will have a beautiful Christmas game with plenty of presents. I'm really, really looking forward to that, but before that we'll of course have several other games. We have a beautiful Alaskan-themed game coming soon called Kodiak Kingdom. That's going to be stunning and features the huge Kodiak bear as our main character.
Thank you for taking the time to sit down with Casino Chick. We hope to talk to you again soon!
Thank you – it's been a pleasure.