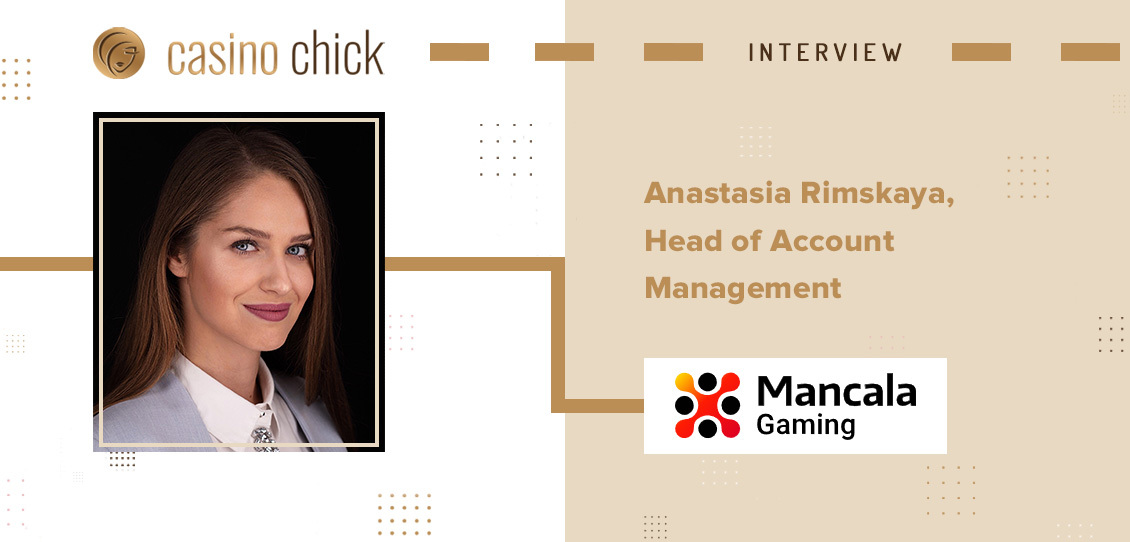 Picture this – Ancient near East meets modern online casinos. Now, in 2021, Mancala Gaming is the embodiment of traditional gambling and contemporary virtual gameplay.
Today, Casino Chick has the honour of speaking to Anastasia Rimskaya, Head of Account Management at Mancala Gaming.
In our heart-to-heart, pithy talk, we learned about how Mancala games are made, to start with. Then, Rimskaya went on to discuss the perception of women in iGaming, as well as where the company is heading.
To learn more about the origin of Mancala, and how this software developer intertwines tradition with the sophisticated needs of young generations of players.
Hello, and welcome to Casino Chick! Your company is one of the rising stars of the online casino sphere, thanks to ingenious player retention strategies and out-of-the-box content. How does Mancala Gaming fit the shifting dynamic of modern gambling?
Thank you, CasinoChick, for having me here! When founding the company, we were well aware that the gambling business is changing and that it would need to adjust to the needs of the future generation of players. With this in mind, we have created a vision of how our future games should look like and what emotion they should bring. We decided to respect the traditional slots but also experiment with mobile and video game elements of skill that draw in the younger generation of players. These allow us to not only cater to the ever-changing tastes of the players but also to set our games apart from the myriad of other slots.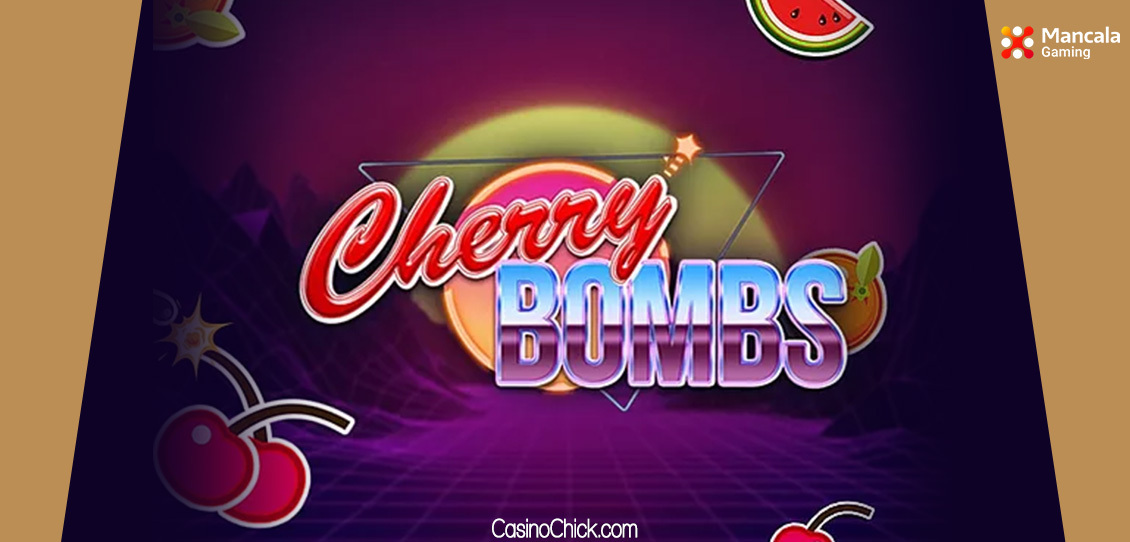 The past few months have been quite busy for Mancala. You've signed several landmark deals and partnerships with prominent iGaming companies. How important is it for Mancala to expand its business network, and where could that potentially lead you?
Definitely, we've seen a significant expansion of our brand in the past few months, and we can only hope this trend will continue as offline expos start coming back. We believe that strategic partnerships are the key to securing growth and expanding into new markets.
At the same time, we are thoughtful in our selection of partners. We always pride ourselves in our fair business practices, and we hold our partners to the same standards as ourselves. As a result, we only establish partnerships with the best industry names who share our values and our vision for the future of the iGaming industry.
Your new partnership with Parimatch brings your company more exposure in countries in the CIS region. Does this mean you plan a more intense expansion strategy in CIS countries like Russia and Ukraine?
We are indeed planning to expand to those two countries in particular. We have a large and loyal player base in the CIS market, so we feel like there's a big potential for growth for us there.
Can you please tell us if you are working on any licenses, like MGA, UKGC and are there plans for subsequent certifications? 
Of course! Right now, getting the MGA license is at the forefront of our efforts, as it will allow us to penetrate some major markets. We're also working on obtaining licensing for Belarus, Spain, and Italy, all of which have seen a stable growth of the online gambling market in the past few months.
Later on, we'll also start focusing on the UKGC license, which requires a lot more preparation from our side, thus might take more time. However, we strive to make our games available to as many players as possible, which is why we're tirelessly working to obtain licensing for both major regions and smaller, more niche markets.
Besides innovative games, Mancala boasts a superb collection of unique bonusing tools. Could you tell us more about the bonusing tools and what benefits they bring to the players and operators?
We pride ourselves in offering some of the most sophisticated bonusing tools that are beneficial to both the operators who offer our games and the players. For players, our bonusing tools present a unique opportunity to maximize the winning potential in each game. In particular, we offer free spins as well as jackpots at many of our partner casinos. These tools significantly help with the conversion, retention, and reactivation of players while prioritizing the user experience of operators. The focus of our bonusing tools is also largely on flexibility and automation which makes the configuration and use easy for all operators.
So far, we've seen great slot releases from Mancala Gaming. You've also bridged the gap between slots and dice games. Is there a chance you might explore other game categories like table games?
At this moment, the answer is no, but it's hard to tell what the future holds. For now, we want to focus on increasing the quality of our slot and dice games, incorporating more and more elements of skill, and pushing the boundaries of online slots. We're putting quality over quantity right now, so expanding into a whole new category of games is unlikely for us.
Mancala currently boasts an impressive portfolio of over 50 game releases. Do you have a favorite game? Could you explain why it is your favourite?
Yes, definitely! My personal favorite right now is Mancala Quest, our latest title. Everyone has worked extra hard on every aspect of this slot because it's close to the heart of the company. We all felt like the slot needs to do it justice, not only because of the tradition of the Mancala game that stretches back centuries but also because it will carry our company's name.
In the end, the final product came out simply amazing – it has stunning graphics and atmospheric audio inspired by traditional African tribal music, so it reflects the roots of the game beautifully. On top of that, we've integrated the actual Mancala game into the slot as a side game that's activated when the player lands a special symbol, which makes the overall gameplay much more exciting and increases the winning potential. Overall, it's one of those games where all of the elements are absolutely top tier, and put together, it makes for an excellent gaming experience.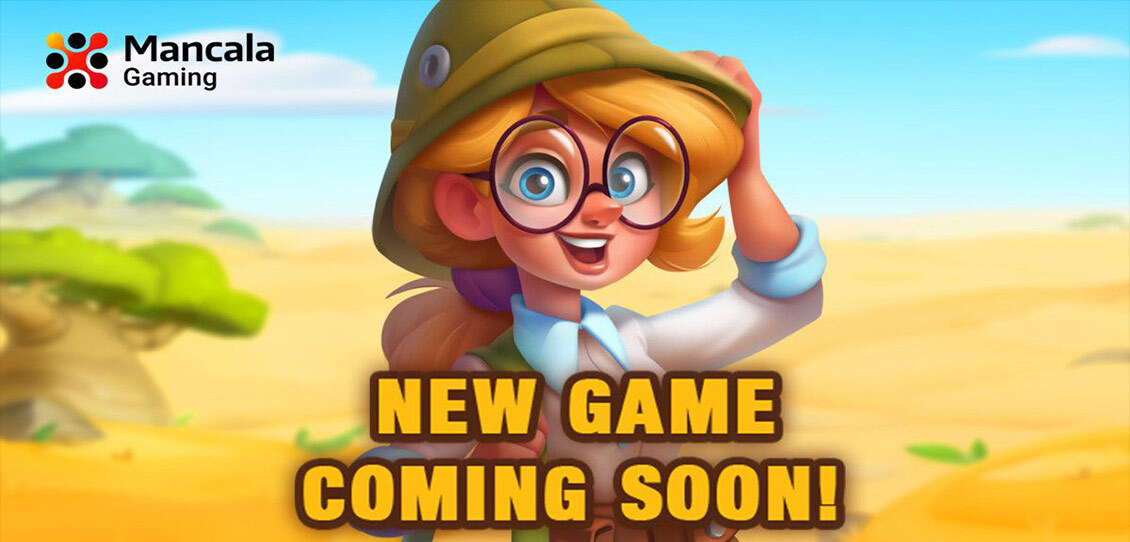 Your company has a busy schedule, and we have no doubt you have many exciting releases planned for this year. Could you give us a glimpse of what to expect from Mancala Gaming in the next couple of months?
We're very excited for the next couple of months, mainly because we'll finally have the chance to meet our partners and network with industry leaders in person. We'll be attending multiple expos soon – the closest one is the iGB Live! In Amsterdam in September, which will mark the first time players and providers will have the chance to visit our stand and meet our team in person. Hopefully, the upcoming offline events will go ahead following all the safety precautions so that we can all get back to meeting and building partnerships in person.
Of course, we also have many exciting new releases planned, some of which will be presented at the upcoming expos. As always, we're continuously trying to improve our slot games and make them as immersive and interactive as possible, and we hope that with each new game release, our loyal player base will continue to grow.
As a female-oriented website, Casino Chick is there to accentuate the female perspective on online gambling. As a woman occupying a position in a fast-growing software company, how would you describe the female role in a predominantly male-friendly industry? Are women slowly changing the narrative?
I must say that I have never felt discriminated against or overlooked as a woman during my career in the iGaming industry. I believe that both genders have their own set of skills which are beneficial for different roles in the industry. The fact that iGaming is mostly labelled as a male-dominated industry could be simply because women never really imagined working in the gambling sphere as it had quite the negative aura in the past.
With more women stepping into the industry and its reputation improving, you can see that it is changing. Especially at the exhibitions and events, there are way fewer hostesses in revealing clothes, different entertainment as part of the stands, etc. Apart from that, you can also see that the audience coming to online casinos for entertainment consist of more women than in the past. And, of course, your project is a great example of the change – you are focusing on female players, which I personally find amazing!